Looking to the future: Responsible Gaming for Sustainable Business
About the expert:
Dainis Niedra is a professional betting and gambling manager. He has previously been the Director of an entertainment complex, organized various poker series and he was even the head of the Latvian poker federation.
Currently, Dainis is Enlabs Managing Director of Center Eastern Europe (CEE). Enlabs owns bookmaker Optibet, which is the largest betting operator in the Baltic States.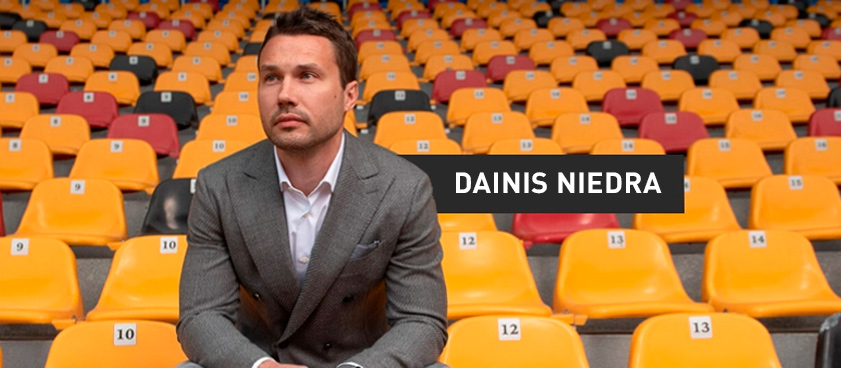 As unlikely as it may sound, the various restrictions that countries and states have imposed to fight COVID-19 have also in many cases affected online business. No one is questioning the closure of casinos and slot arcades, where naturally there are risks that the virus can spread. It's hard to imagine how an employee could realistically wipe the buttons on the slot machine after each player, or how each individual chip on the roulette wheel can be cleaned each spin. In the case of betting shops too most of them have small premises, where it is not easy to ensure a safe distance between clients.
When restrictions on online casinos and sweepstakes were introduced, it caused resistance from people who had a reputation for being against gambling.
When Latvia revoked all licenses for an indefinite period of time (and as a result online gambling ceased for full two months), Lithuania strongly "recommended" to stop advertising during the pandemic, Spain introduced a moratorium on advertising, Sweden limited the number of deposits and the number of bonuses issued as well as their amount ... And those are not all the cases of restrictions.
Of course, the operators stood up to defend their interests and they secured an early return to the old rules. The main argument has always been the fact that the global nature of the Internet makes it virtually impossible to prohibit something so grey and black operators (who work outside the legal framework) can thrive.
The lost taxes and the loss of control over the industry meant restrictions did not receive support from those in power. However, there was one common argument that more often resonated with all people: the principles of responsible gaming.
This principle comes from large, well-established licenced markets, where business no longer has short-term interests and instead builds a "sustainable" model in the context of the decades to come, primarily thinking about society as a whole to whom it sells its product and service. Recently, the word sustainability has been increasingly used at the corporate level.
Usually, sustainability is associated with environmental balance and the ability of companies to build a kind of eternal business plan. Make money without disturbing the harmony in the universe if you will.
In the case of gambling, business sustainability means satisfied and happy customers: when the growth of a player's LTV (lifetime value) comes through the growth of the LT, and not through the desire to deliver the maximum V.
That is why grey and black operators do not bother about implementing the principles of responsible gaming. Their very model is based on an extremely high risk of losing all or most of the business in one day. In return, licensed operators can provide a complete or at least partial list of tools for responsible gambling, if required by law, governed by the regulator.
Increasingly, you can see that the following functions appear more and more often on gambling platforms:
deposit limit;

loss limit or turnover;

play limit;

a reminder of the duration of the session;

transparent history of gaming;

ability to freeze your account;

surveys on gambling addiction.
In addition to the introduction of technical tools that can be used by a player, personal relationships with clients are very important if there are visible triggers on the operator's side. For example, when a player starts to move away from his patterns. First of all, this is a sharp change in the size of bets. It doesn't mean that this is a problem, for example, a player can simply change a job for a higher-paying salary or simply explain that these are one-time bets and are not happening systematically.
I also refer to the concept of responsible gaming as the more responsible work of the industry itself - business transparency, compliance with the laws and regulations of the markets in which activities are conducted, as well as educational work with players.
Advertising slogans like "Make some cash", and "100% guaranteed win" etc. are becoming a thing of the past.
Some operators refuse to give a new user bonus at all times instead they give out free bets only during big events. This will benefit the entire gaming industry and help to make it a trusted and respected member of the entertainment industry.