A Coronavirus and Sports Timeline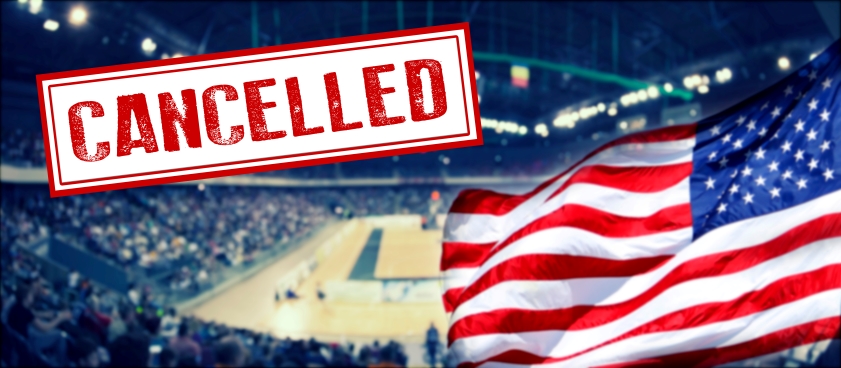 In the past, sports have been a way for people to escape the problems of the real world. Sports have helped people take their minds off of the harsh realities of life.
 "We have an invisible enemy. This is a bad one. This is a very bad one."
Now, the problems of the real world have officially reached the sports world in the most negative way possible. Almost all major sporting events in the United States, and throughout most of the world have been put on a hiatus due to the recent coronavirus outbreak.
 Coronavirus in America
What started out as an issue that the United States seemed confident in being able to contain has now turned into a widespread pandemic.
President Donald Trump was at the forefront of that belief that the US could contain the spread of the coronavirus but now it appears Trump understands the magnitude of the issue at hand.
 On Monday March 16th, Trump said at a press conference:
 "We have an invisible enemy. This is a bad one. This is a very bad one."
 Trump has already declared a national emergency with a number of states calling for lockdowns to shutdown non-essential businesses.
 The US has confirmed over 3,800 cases as of Monday morning with over 80 fatalities. 
 What Sports Leagues are Doing in Response to COVID-19
The sports world was turned upside down last week when Utah Jazz player Rudy Gobert was tested positive for COVID-19 on March 11th.
Within minutes of finding out, the NBA suspended its season and most other major sports leagues followed suit. However, the beginning steps to where we are now in the sports world started a day prior.
 Tuesday, March 10th
 In the NCAA, the Ivy League canceled its men's and women's basketball tournaments.
 Wednesday, March 11
 In the NCAA, the Ivy League cancels all spring sporting events through the academic year
The NCAA limits attendance for the men's and women's basketball tournaments to "essential staff" and family members.
Rudy Gobert tested positive for Coronavirus and the NBA responded five minutes later by suspending the 2019-2020 season "until further notice".
 Thursday, March 12th
 ATP cancels all events until April 20th.
MLB suspends its season for 30 days.
Major conferences in the NCAA cancel its conference basketball tournaments.
The NHL suspends its season until further notice.
The NCAA announces all winter and spring sports championships are cancelled.
The XFL announces they will no longer be playing its regular season games.
The NBA projects a 30-day hiatus.
The PGA Tour cancels the remainder of The Players Championship as well as tournaments scheduled up to April 5th.
 Friday, March 13th
 The English Premier League suspends all fixtures until at least April 4th.
The Masters announced all events scheduled in early April will be postponed.
The Boston Marathon is postponed from April until September.
NASCAR postpones its weekend events.
German Bundesliga matches are postponed until April 2nd.
All NCAA on and off campus recruiting is suspended until April 15th.
The London Marathon , scheduled for April 26th, has been postponed until October 4th.
Monday, March 16th
NFL Commissioner Roger Goodell says the NFL Draft will still take place April 23rd-25th but with no fans in attendance.
MLB Commissioner Rob Manfred says the season will not start on April 9th.
UFC President Dana White announces that all events through April 11th have been indefinitely postponed.
NASCAR postpones all race events through May 3rd but still plans on holding all 36 races at some point this year.
How Coronavirus is Affecting Sports Betting and Sportsbooks
 With the sports world on hold, that means sports betting is on hold as well. While there are a few sports still remaining for the most dedicated bettors to wager on, almost all major sporting events that bettors wager on are currently suspended.
The effect is so extreme that multiple casinos in Las Vegas are shutting down their entire casino properties, not just sportsbooks.
An estimated $4 billion in betting handle was missed out on sportsbooks in the United States with the cancelation of March Madness. While one league may have been on strike in the past, never before has the sports betting industry seen this big of a shutdown at one time. 
It is unknown when any major sports will be returning to action, therefore the amount of time that Las Vegas casinos and sportsbooks will be shutdown is unknown.
More sportsbooks and casinos across the country are sure to follow suit in the coming days as well as the remaining Las Vegas casinos that are still operational. Online gambling will look to benefit from the lack of in-person gambling across the country.

Images From Shutterstock