USA Sports Betting 2020: News, Legalization and New Jersey
As Bob Dylan once famously sang, "The times are a-changin'."  This lyrical refrain certainly rings true in the context of sports gambling in the United States in 2020.  Americans' attitudes toward sports gambling are changing with seemingly each passing day. 
Former NFL superstar running back Barry Sanders placed the first legal sports bet in Michigan on Thursday, March 12 at the MotorCity Casino.  Michigan is the latest state to legalize sports gambling.  Some states such as New Jersey are trending toward eSports gambling.   
One can only imagine what the future will hold for those looking to plunk down their money on future outcomes of competitive events ranging from elections to amateur athletic competitions and beyond.  
Today's Sports Betting: Illinois, Michigan Ready
Thanks to the United States Supreme Court's striking down of the federal ban on sports gambling, states are now free to legalize sports gambling within their borders.   
The latest states to legalize sports betting include the aforementioned Michigan as well as Montana, Colorado, Illinois, North Carolina and Tennessee.  These states join the likes of Nevada, New York, New Jersey, Pennsylvania and Oregon where sports betting has been legal since the summer of 2019 or earlier.  
Both Barstool Sportsbook and FanDuel Sportsbook have secured partnerships which will allow them to enter the Michigan betting scene almost immediately. Barstool Sportsbook will be debuting its brand of sports betting at the MGM Grand Detroit, while FanDuel will open up at the MotorCity Casino in Detroit.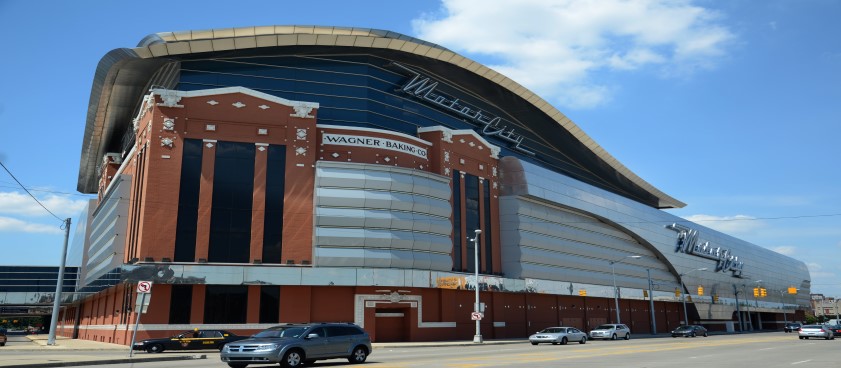 Among others who are slated to open up in Michigan include FOX Bet, William Hill and PointBet, all of whom have secured partnerships with tribal casinos in the area. William Hill has since announced its sportsbook will be opening at both the Turtle Creek Casino and at the Leelanau Sands Casino & Lodge.
It does not take a genius to know that Illinois is a state that loves its sports. The state has been waiting for its legal sports betting since the legislation passed in the Spring of 2019. The wait is coming to an end, as the first legal bet took place at Rivers Casino in Des Plaines on Monday the ninth. 
It is particularly interesting to note some tribes in New Mexico are now offering sports wagering through a Class III gaming compact.  Even some tribes in the state of Oregon have launched sportsbooks that can now legally accept wagers.
States Moving Toward the Legalization of Sports Gambling
A considerable number of state governments are taking important steps toward the legalization of sports gambling.  Maine passed a Sports Betting Oversight Act this past summer, yet the state governor vetoed the proposed legislation.  
It is possible Maine's legislature will revive the bill.  The language of the current bill allows for both in-person retail sports betting as well as mobile betting.  Furthermore, this bill would also permit gambling on eSports competitions.  
Additional states to introduce sports legislation bills that are pending but not yet passed include:
Connecticut
Maryland
Missouri
Kansas
Oklahoma
South Carolina
Louisiana
Idaho, Wisconsin and Utah are the only states where there is no legalization activity whatsoever.   However, as sports betting becomes more widely accepted and the stigma begins to wear off, it is projected that sports gambling bills will be introduced (and likely passed) in every single state in the country.
Legal eSports Betting in New Jersey
If you are like most Americans, you believe it is your right as a free citizen to place a wager on any type of sporting event, regardless of whether it is a basketball game, a horse race or a video game (eSports) competition.  
eSports gambling is currently permitted in Las Vegas, Nevada, the gambling mecca of the world.  New Jersey residents and visitors alike will also soon be able to wager on eSports events.   The logic in legalizing eSports gambling is that similar to athletics, these video game contests are a legitimate test of player skill as opposed to luck.
Though New Jersey's recent eSports legislation permits eSports gambling, it bars such wagers on eSports competitions played by high school students.  However, the legislation permits gambling on eSports teams at the college level as long as they are not located in the state of New Jersey.  
As time progresses and attitudes toward sports wagering continue to change, many more states are likely to legalize wagering on professional sports as well as eSports gambling and possibly other forms of competition.  Stay tuned.  The country's sports gambling landscape will continue to rapidly take shape in the months ahead.
As of right now, there is a bill New Jersey that includes the prospect of legal eSports betting that is making its way up the ranks. The bill has currently been approved by local legislation channels and last week made it through the New Jersey Assembly Tourism, Gaming and the Arts Committee.
The bill will now move on to the Speaker for further examination with a lot of optimism surrounding it. When it comes to New Jersey and sports betting, we have learned that nothing is impossible.
Images From Shutterstock