Champions League: By the odds (Group Stages)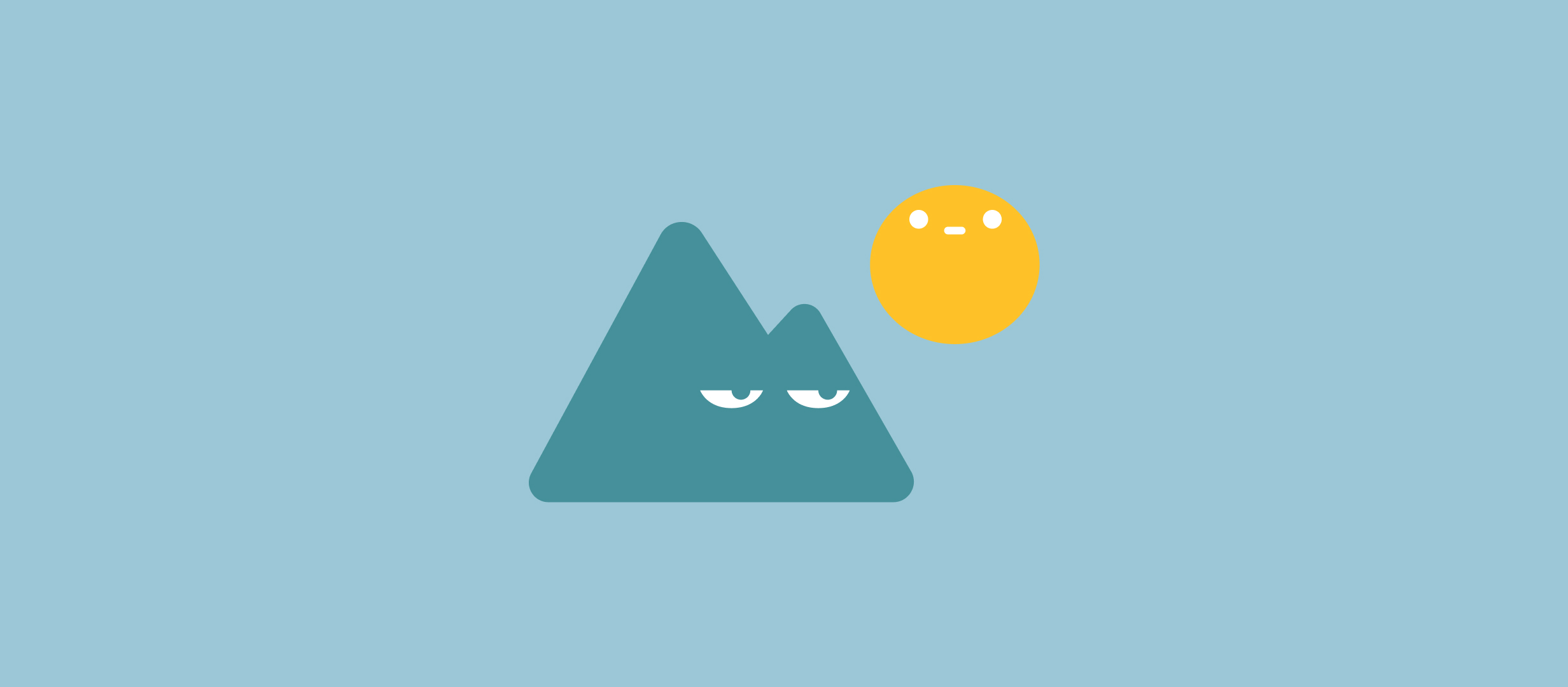 The Champions League is finally back. With the draw taking place April 29th we now know which teams will face off against who in the group stages. Due to the competition the teams will face in their group, some will presumably have an easier road to the Round of 16. A year removed from the Premier League's dominance in Europe, only Manchester City was able to avoid any serious opponents in its group. Barcelona has found themselves in the group of death while Group A and Group D will both feature a battle of giant clubs. With the Group Stage set we now have a clearer picture into the route this Champions League will take. However, no game is guaranteed even for the best teams. We will go through and highlight the key matchup for each group's team with the highest odds.  
Group A
Favorite team: Real Madrid (+900) 
Key game: Real Madrid vs. PSG
Games: Sept 18 | Nov 26
After knocking PSG out of the Round of 16 on its way to a third straight Champions League trophy more than a year ago, Real Madrid have come back down to earth. Since the departure of Mr. UCL himself Christiano Ronaldo to Juventus, Madrid have not looked the same since. Drawing in its last league game against Valladolid and dealing with a string of injuries including key players like Isco and Asensio means this will not be another easy 5-2 stomping on aggregate for Los Blancos. On the other hand, the immediate future of PSG star Neymar staying with the team is in serious doubt with Barcelona reportedly agreeing to terms with the French side. This will be a battle for top of the group, as neither Club Brugge (Bel) nor Galatasaray (Tur) should give the teams much trouble. The two main questions for this matchup are whether Eden Hazard can step up big for Madrid and whether or not Neymar is still with PSG come game time. 
Prediction: Real Madrid 2, PSG 2 | Real Madrid 1- PSG 0 (3-2)
Odds for the rest: PSG (+1000), Galatasaray (+20000), Club Brugge (+50000)
Group B
Favorite team: Bayern Munich (+1100)
Key game: Bayern Munich vs. Tottenham 
Games: Oct 1 | Dec 11
We saw a small preview of this matchup in the Audi Cup tournament this past summer. Although preseason, most starters were played as Tottenham was able to beat Bayern on aggregate 6-5 in the end. Bayern currently sits at sixth in the Bundelesia due to a draw with Hertha Berlin in the season's first game. Although still a giant side, it is hard to not notice the massive drop-off in quality going from players like Robben and Ribery to Kingsley Coman and Serge Gnabry. This is in addition to the loss of longtime Bayern defender Mats Hummels to rivals Dortmund. Some key players are still there, but this is a Bayern side on the verge of a couple of rebuilding seasons. Coutinho will certainly help the team, but nothing is a guarantee. The team will certainly have a tough time against this Tottenham side. As current Champions League runners-up, Spurs will have a bone to pick and it has the squad to do it. Like Group A, this should be a battle for top of the group. Two major questions for this matchup are whether Joshua Kimmich can adapt more to his midfield role after a move from right back and if Tottenham is able to make the most of its goal-scoring chances. 
Prediction: Bayern Munich 0, Tottenham 1 | Bayern Munich 2, Tottenham 3 (2-4)
Odds for the rest: Tottenham (+2500), Olympiacos/ Crvena zvezda (F) (+10000)
Group C
Favorite team: Manchester City (+350)
Key Game: Manchester City vs Atalanta
Games: Oct 22 | Nov 6
The odds-on favorite to win the Champions League could not have asked for a better group. The three teams they will face do not pose much of a threat if one at all to the current Premier League champions. It is quite difficult to see anything other than Manchester completely dominating this group. Pep Guardiola's team has started the new Premier League season well, with a questionable tie against Tottenham the only drawback. The team has only improved this offseason with the acquisition of Juventus' Joao Cancelo at right back and the recent emergence of wingers Raheem Sterling and Bernardo Silva. The team does not show any weaknesses throughout the starting lineup. Atalanta have the opportunity to give City the most trouble in this group. The team beat Spal in its first Serie A game back and has a decent side with good attacking players like Andre Gomez and Luis Muriel. The biggest question for this matchup is how many starters will Pep Guardiola play if any.
Prediction: Manchester City 3, Atalanta 1 | Manchester City 2, Atalanta 0 (5-1)
Odds for the rest: Atalanta (+15000), Shakhtar Donetsk (+20000), Dinamo Zagreb (F) (+10000)
Group D
Favorite team: Juventus (+1000)
Key game: Juventus vs Atletico 
Games: Sept 18 | Nov 26
Although both teams must keep an eye out for Leverkusen, this will be the key game going forward in this group. It will also be one of the most anticipated matchups in the Champions League this year. The Portuguese present against its future. The world will finally be able to witness Christiano Ronaldo vs Joao Felix. With the latter a serious candidate to take the World's best player crown from Ronaldo. Both teams have had solid starts to the season, with Juventus beating Parma 1-0 and Atletico winning the first two games in La Liga both with a 1-0 scoreline. The teams recently met at in the beginning of August in the International Champions Cup with Atletico winning 2-1. Although a preseason game, both teams had their starters on the field from the beginning. All three goals were scored within nine minutes, with none other than Felix netting the winner. Lokomotiv is not expected to give any of the teams any trouble and both Atletico and Juventus should have strong enough defences to stifle and dangerous Leverkusen attacks. This matchup will most likely be for the group's top spot. The two big questions for this matchup will be whether Joao or Christiano steals the show and who's midfield can better supply its teams attackers. 
Prediction: Juventus 2, Atletico 2 | Juventus 1, Atletico 2 (3-4)
Odds for the rest: Atletico (+2000), Leverkusen (+15000), Lokomotiv (+50000)
Group E
Favorite team: Liverpool (650)
Key game: Liverpool vs Napoli
Games: Sept 17 | Nov 27
The winners of last years Champions League, Liverpool has not changed its starting squad at all. The starters remain exactly the same as the final with Tottenham last season. Klopp's side should be able to go into this years tournament with a good amount of confidence after seeing the group draw. Neither Salzburg nor Genk should give the Premier League side any trouble in this group. The only team that could concievabely knock Liverpool from the top spot is Serie A side Napoli. Liverpool has started the season extremely well currently sitting atop the Premier League after winning the first two games. Napoli won its first match against Fiorentina 4-3. The games should be an expected goal fest given the nature of the team's style. Both teams feature strong attacking play from the wings and highly offensive play. Both Koulibaly and Van Dijk will be crucial in stopping the opposing teams attack. With Liverpool commanding the better defense, they should be able to clean up here against Napoli. The biggest questions for this game are how well will the team's defences handle the opposing attacks and where/how Hirving Lozano will fit into the Napoli side by the time of this game.
Prediction: Liverpool 3, Napoli 2 | Liverpool 4, Napoli 4 (7-6)
Odds for the rest: Napoli (+3500), Salzburg (+25000), Genk (50000)
Group F
Favorite team: Barcelona (+500)
Key game: Barcelona vs. Inter
Games: Oct 2 | Dec 10
The absolute group of death. Three teams in one group that would stand a good chance to make it out of any of the other groups. Although Barca vs Dortmund might have been the expected key game, you could logically choose either Dortmund or Inter as the team's biggest obstacle to the top of the group. I would say that Dortmund and Barca are more suited to finish top two, and that Inter only stands as a major threat to both of them. However, Inters recent acquisitions could prove me wrong. The fact remains that Barca must beat Inter or Dortmund to safely claim one of the top two spots. Barcelona has started La Liga with six points in two games and even without Messi and Suarez playing, look deadly. Add the possibility of Neymar making a return and this team could be the literal definition of unstoppable. How does a team even begin to think about stopping Neymar, Messi, Griezemann and Suarez? Inter will have to find a way to deal with three of them for now. Inter's defense will have to be perfect. After winning the first Serie A game 4-0 and with the addition of Romelu Lukaku and Alexis Sanchez, the Milan side could present an offensive force of its own. With Slavia Praha essentially a non-threat, the remaining three teams will have to battle it out for the only two available spots. The biggest questions for this matchup is whether or not Neymar will be in the Barcelona uniform and which Sanchez we will see in this Milan side. 
Prediction: Barcelona 3, Inter 1 | Barcelona 4, Inter 2 (7-3)
Odds for the rest: Dortmund (+3000), Inter (+5000), Slavia Prague (+25000)
Group G
Favorite team: RB Leipzig (+6500)
Key game: RB Leipzig vs Lyon
Games: Oct 2 | Dec 10
In what is the most evenly matched group, there is no clear-cut winner. This group features four very good sides who will all have an equal shot at advancing to the Round of 16. Leipzig is slowly turning into one of the formidable squads in the Bundelesia. The team has already started this season perfectly with two wins. With a solid attack featuring a coherent front three including Timo Werner, the team will be hard to stop. Lyon will be able to match the German side with Memphis Depay starting at the LW position. The Ligue 1 team has won two out of its first three games and will look to improve. Both Zenit and Benfica could very will finish top two in the group and it could come down to which teams get the better start in group play. The biggest question in this game will be which team can control the ball better. 
Prediction: RB Leipzig 2, Lyon 1 | RB Leipzig 0, Lyon 2 (2-3)
Odds for the rest: Lyon (+8000), Zenit (+10000), Benfica (+10000)
Group H
Favorite team: Chelsea (+3500)
Key game: Chelsea vs Ajax
Games: Oct 23 | Nov 5
Although this is a break for Lampard's young squad, this is by no means an easy group for the Blues to take on. They will have to take on Ajax, who surprised both Juventus and Real Madrid, knocking both of them out in last season's Champions League. This in addition to a good La Liga side in Valencia. Chelsea have not started the season how it would have liked to, only taking four points from three games. However, the team has looked much better than the record suggests. Lampard has the squad in a good shape and playing good soccer. With the emergence of youngster Mason Mount and defender Andreas Christensen the team can begin to fill in the holes left by the departure of David Luiz and Eden Hazard. Pulisic, Kepa, Azpilecueta and Kante have all looked solid so far and will look to be the leaders of the team in the CL. Although Ajax went far last season, the team lost both Mattius De Ligt and Frankie De Jong in the transfer window. The team will still be a threat, but without its two stars from last season will take a big step backwards. The team has taken seven points from the first three games so far in the Eredivisie. Both Valencia and Lille have a chance to stun either of these teams throughout the group stages. The biggest questions for this matchup will be whether a striker has locked down the starting role at Chelsea and if Ajax can maintain the same momentum this year without its two leaders. 
Prediction: Chelsea 3, Ajax 2 | Chelsea 1, Ajax 1 (4-3)
Odds for the rest: Ajax (+6500), Valencia (+10000), Lille (+25000)