Lionel Messi: Barcelona star linked with Manchester City move
Leo Messi, a six-time Ballon d'Or winner, has been heavily linked with a stunning move to the Premier League giants, Manchester City, over the past couple of days. The Argentine superstar has recently got himself into a spat with Barcelona's sporting director Eric Abidal, who criticized the team for not working hard enough under Ernesto Valverde's spell.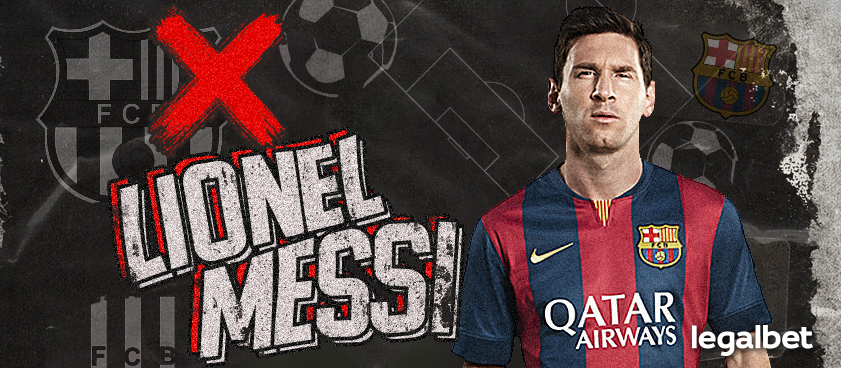 Barcelona legend, Eric Abidal, the man who managed to beat cancer twice over the past decade, gave an interview with the Catalan newspaper 'Sport' a week ago and said that 'Many players were not satisfied or didn't work hard and there was also an internal communication issue.'
Soon after the interview, Lionel Messi has gone public by posting on Instagram and asking for some explanations. 
"I honestly don't like to do these things but I think everyone has to be responsible for their tasks and take care of their decisions." Messi wrote.
"Those responsible for the area of sports management must also assume their responsibilities and above all take charge of the decisions they make."
"Finally, I think that when talking about players, we should give names because otherwise, we are getting everyone dirty and feeding things that are said and are not true."
This clinch between Barcelona's star man, Leo Messi, and Eric Abidal isn't beneficial for the Catalan club as has fuelled rumors that the Argentine player could leave the club in the summer, with the reigning Premier League champions, Manchester City in pole position. It also raised some concerns amongst the Blaugrana fans who are aware of Messi's clause that allows him to terminate his contract before the beginning of a new season if he informs the club by the end of May in that specific year.
Well, one thing is for sure, there's no smoke without fire, so all the recent transfer rumors of Lionel Messi leaving Barcelona for Manchester City makes sense.
Is Manchester City really in pole position if Messi leaves Barcelona?
Now, the big question is if the Citizens will be Messi's preferred destination, as there will be dozens of teams looking for the Argentine's signature if he decides to quit Barcelona. Well, we truly think that Manchester City is in pole position to sign Messi for a couple of reasons.
Firstly, a potential move to Manchester City will reunite Messi with his former coach, Pep Guardiola, and we know very well how great these two can work together after winning 14 trophies at Barcelona in a four-year spell.
Secondly, not many people are aware of Messi's friendship with former Barca's execs Txiki Begiristain and Ferran Soriano, who have played a huge role in Man City's success over the past few years. Both are in great relationships with Messi and his father, Jorge. If we speak about friendships, then we also need to mention Sergio Aguero, who is like a brother to Messi and will be fantastic to see this duo playing at both club level and national.
Finally, Messi has proved enough to the world with his illustrious career, but maybe he is thinking to challenge himself more and prove the doubters that he can play at the same level in the Premier League.
We forgot to mention that Manchester City is more than capable to afford Messi's arrival from a financial point of view, even if the Argentine's star weekly wages are around the ₤600,000 marks. Practically, Messi's basic wage is about three times bigger than Kevin de Bruyne's, who is one of the top earners at the Etihad. If Barcelona will lose Lionel Messi, they will be affected as hard as Real Madrid were when Cristiano Ronaldo joined Juventus, especially after they have failed to re-sign Neymar last summer and to find a good replacement for Luis Suarez.
Messi's move to Manchester City might never happen as Barca are looking to tie the 32-years old star down a new deal, but we can dream about seeing him playing in one of the most powerful football league in the world.