Los Angeles Lakers at Denver Nuggets Prediction: LA Power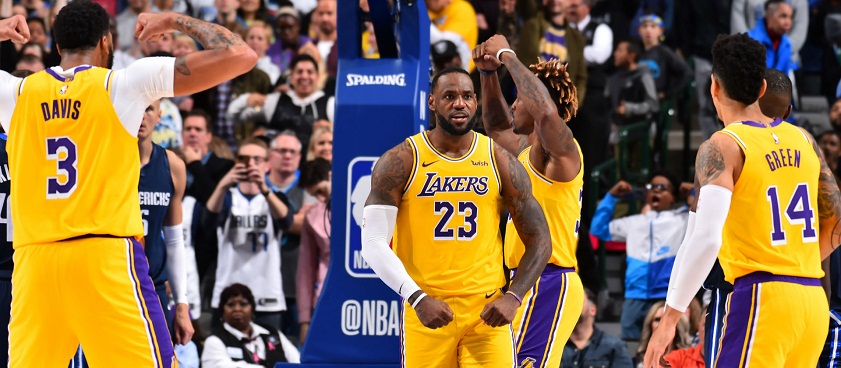 Lakers win including overtime
Why would Denver win? Due to the Home-Court Advantage? Come on, the Lakers have already beaten the Nuggets in Denver once this season. It certainly won't take a miracle for LeBron and Co. to do it a second time.
Denver Nuggets: Not Going So Smoothly
Great team, but no. Their ceiling appears to be competing in the playoffs. When it comes to serious championship runs, lets just forget about it. Let's give Michael Malone's guys some credit, they have beaten the Lakers twice this season, although the wins do not tell the whole story. Anthony Davis did not play in the first game and LeBron James did not play in the second. Both of them will play tonight, so the Nuggets will have to work hard just to contain the two stars.
Overall, Denver is very vulnerable against teams who move the ball well. The main problem is that Malone's team lacks any serious depth, so the main guys are playing a lot of minutes. And against a team like the Lakers, they will tire quickly. If the Lakers today impose its pace on the home team then you can expect a short game.
Los Angeles Lakers: Everything is in Order
On this side things are very simple: the Lakers will aim to not only win the Western Conference, but to also win the title. The team is again in stellar form, where it is nearly impossible for them to lose. LeBron James and Anthony Davis are playing and are doing everything they can to bring joy to Laker fans.
Of the last five games, the Lakers have lost only one to Houston. All other games including against San Antonio and Phoenix the team has won. Usually with quite a large gap in the score. The Lakers are doing just fine, Frank Vogel's team is determined to take out anyone who gets in its way. I am afraid the Nuggets are in for a very painful 48 minutes of basketball.
Prediction
Sportsbooks still slightly overestimated Malone's gang and did not give that big of a gap between the teams. For me, everything here is quite obvious. Even more so with a healthy Davis.
We believe the Lakers will win this, and with our support we will win together.