March Madness Predictions: The First Round Upsets We Are Betting On
The biggest and probably greatest postseason in sports will return on Thursday, March 18th after a yearlong hiatus. The action officially begins at 5:10 PM with the First Four games. March Madness 2021 will see 68 different college basketball teams competing to be determined as this year's best squad in the NCAA.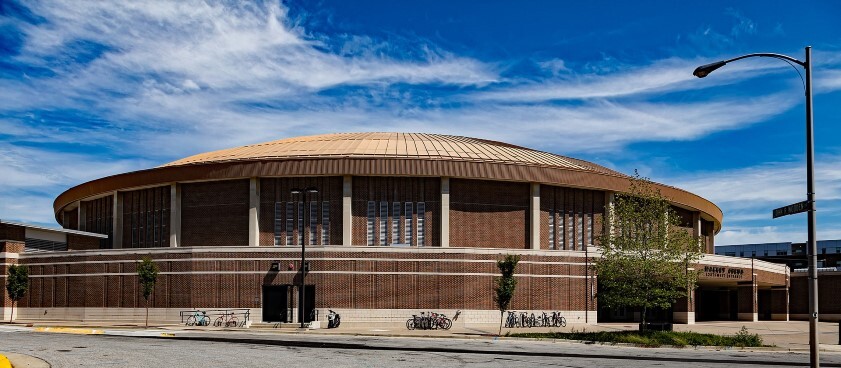 Mackey Arena in West Lafayette will host four Round 1 games, including Wisconsin vs. North Carolina. 
Seedings have been assigned with the best teams in theory given the easiest road to the final. However, in March Madness, nothing is that cut and dry. Upsets come often, and they can come to any team, proven absolute after the University of Maryland made history in 2018's tournament, beating Virginia 74-54 to become the first ever 16 seed to beat a number one seed in the first round.
While we are not certain we will see another upset of that caliber this year, we do believe there are some first-round favorites just waiting to be picked off. Using our predictions for March Madness, let's take a look at the sports betting odds on the potential first round upsets we are banking on. 
#9 Wisconsin over #8 North Carolina 
Start Time: 7:10 PM (March 19th)

ESPN Consensus: Wisconsin (52.4%)

Sportsbook Spread: North Carolina (-1.5)
Any other year, and this matchup would likely not warrant such close seeding, as North Carolina would expectedly be an even bigger favorite. However, this has been a down year for the Tar Heels, falling far below the storied university's expectations. The team finished sixth in the ACC, with a 10-6 conference record. 
Both teams have been routinely beaten by ranked opponents this year, with North Carolina going only 1-4 including losses against Big Ten and Big 12 schools. Playing in the NCAA's best conference, Wisconsin has been an abysmal 1-8 against currently ranked opponents. 
There is no denying though that the Big Ten has been the number one conference this year, with four of the teams competing for number one seeds in this year's March Madness. North Carolina, by all accounts, would have been expected to perform better in the ACC, which has not had the best competition. 
What will prove to be the biggest factor in this game is rebounding, as there is a big disparity in this matchup. The Tar Heels are currently the number one team in the NCAA in rebounds, with Wisconsin coming in at #224. North Carolina thrives on offensive rebounds and second chances, while the Badgers focus on defensive rebounding, limiting fast break opportunities. 
We are predicting that a tightly matched and disciplined Wisconsin side is going to keep North Carolina's offensive rebounds to a minimum. When looking at Wisconsin's defensive rebounding, the disparity between the two teams is not as drastic.
This is going to be critical for a Tar Heels' team that does not shoot particularly well and instead depends on second chances. If the Badgers are able to limit those second chances, they will certainly look to have the offensive advantage. 
The team has been matched up all season with devastating big men like at Illinois, Michigan and Purdue, but North Carolina has a different approach to rebounding. While this game is evenly matched and could go either way, we are backing the Big-10 team to knock out North Carolina in the first round.
#11 UCLA over #6 BYU
Start Time UCLA vs/ BYU: 9:40 PM (March 20th)
In the most appealing and exciting finished of the March Madness First Four games, the 13-6 UCLA Bruins came back to defeat 9-11 Michigan St. in overtime. The win earned the Bruins a spot in the tournament against sixth seed BYU.
The game was a difficult matchup for UCLA as any game against a Big Ten school would be this season. However, we believe this next matchup will be easier for the team, and UCLA should have more than enough talent to drop the Cougars. 
This win will be a huge relief for the Pac-12 team that deperately needed one. Towards the end of the season, UCLA had lost its last four games in a row, admittedly all against ranked teams, but still an indicator of the Bruins form going into the tournament. 
Before the game, we were betting on whichever team won the first four matchup to also advance past the first round by beating BYU. We are not changing our minds now. Outside of Gonzaga, it's hard to take any team from the West Coast Conference that seriously, even the second place finishers BYU. 
UCLA have had a more difficult schedule, and our prediction is that they will be an ugly shock for a BYU team that spent the season playing teams like San Francisco, Pacific, Utah Valley and Pepperdine..
#10 Virginia Tech over #7 Florida 
Start Time: 12:15 PM (March 19th)

ESPN Consensus: Florida (54.5%)
Our last upset pick comes to an ACC vs. SEC matchup, with both Virginia Tech and Florida recently knocked out of their conference tournaments in the quarterfinals. Virginia Tech had an excellent season finishing third in the ACC and recently beating the conference's top ranked team Virginia. 
The Gators were a little further behind in its conference finishing fifth in SEC behind less than impressive Tennessee and LSU. Virginia Tech has been good this season against ranked teams, going 2-0 with wins over Villanova and Virginia. 
The team also has a very good 3-point defense, which will be the key to stuffing the Gators in the first round. Florida has been good from deep even in recent losses, including 10-24 in a loss against Tennessee. The problem for the SEC team is that Virginia Tech has also been excellent from 3-point range recently, and Florida is not nearly as good closing that out as the Hokies are. 
The other key to this upset will be how disciplined Virginia Tech can remain, as the team will need to ensure that free throws will not become a factor late in the game. 
Florida had the best free throw shooting in the SEC this year. However, the Hokies don't give away a lot of fouls, and in this matchup the team will be even more aware to keep them down. We predict that Virginia Tech will make limiting fouls a priority, and in doing so, will take away Florida's silver lining in this game.  
PointsBet Sportsbook is coming out with the best opening odds and promotions for the 2021 March Madness Tournament. Start betting on the games with a sure thing $150 bonus with the external linkExternal links are prohibited promo code, and other amazing offers. 
external linkExternal links are prohibited
#12 Oregon State over #5 Tennessee 
Start Time: 4:30 PM (March 19th)

ESPN Consensus: Tennessee (83.6%)

Spread: Oregon State (+7.5)
We are finishing off with a pretty risky pick, but that's what March is for, right? It's around the number five seed that things start to get a little tricky. The probability of a fifth seed advancing to the second round is estimated at about 65%, which leaves a lot of room for upsets.
This is our first matchup where we could see a big early upset in March Madness 2021. 
Oregon State is going into this game with odds of +275 after going an even 10-10 in Pac-12 Conference play. The sportsbooks seem in agreement that the chances here are slim. However, this is one number 12 seed that should not be underestimated after finding incredible form to finish the season.  
The team just won the Pac-12 Tournament, beating high-seeded teams USC, Oregon, UCLA  and Colorado to do so.  Perfect form going into a tournament is important, and the Pac-12 Champions will be feeling good about its chances of a First Round upset. 
Tennessee finished a little better with a 10-7 record in the Southeastern Conference, losing in the tournament final to number one seed Alabama. The team has played the tougher schedule and has impressive non-conference wins against ranked teams Colorado and Kansas. 
Despite being the heavy favorite in this first round, we believe that Oregon State is a nightmare matchup for Tennessee as the teams are more even than it would appear. The team is 6-1 in its past seven games and seemingly could not miss in that Pac-12 Tournament, hitting 44% of 3-point attempts.
With the tremendous form that Oregon State is in, the Pac-12s best opponent three-point shooting percentage and forward Warith Alatishe commanding the post, we are betting on Tennessee taking an early exit from the tournament with this upset.