MLS Playoffs Conference Semifinals Odds, Schedule and Predictions
The first round of the MLS Playoffs has come and gone. The results from the first round have given us a conference of results that have nearly perfectly aligned with the seedings, and one conference with a Wild West free for all of beautiful chaos which saw the East's two top seeded teams handed an early exit.
Now sportsbooks have updated the odds to represent the chances each of the remaining eight teams has to finally lift the MLS Cup. 
| | | |
| --- | --- | --- |
| Seattle +250 | Orlando City +250 | Sporting KC +400 |
| Columbus +600 | New England +1000 | Dallas +1200 |
| Nashville +1200 | Minnesota +1400 | |
Betting Odds on BetMGM Sportsbook
Eastern Conference Semifinals Thoughts, Odds and Predictions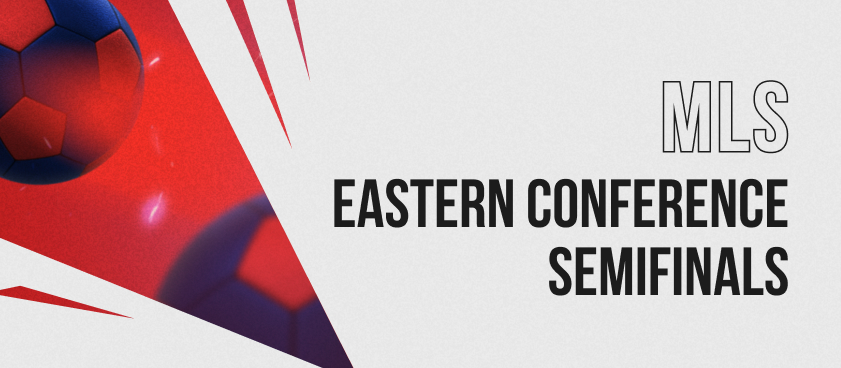 The MLS' other conference was turned upside down after the first round of MLS Playoffs. Both the number one and number two seeds are on their way home after shocking losses. However, even more shocking is Nashville SC, in its first season in the MLS, will be advancing once again after its second playoff win. 
The two round-in winners have now put to rest the top two teams in the conference with New England taking out Philadelphia. With the top two seeded teams out, it will be a battle of heart between the last four remaining.
#4 Orlando City vs. #8 New England 
Sunday November 29, 3:00 PM
The New England Revolution did the unthinkable on Tuesday by knocking out the best team in the league and doing it in style. Philadelphia scored the third highest number of goals this season; on Tuesday, they scored none.
The Union allowed the fewest goals in the league; on Tuesday, they decisively allowed two. New England has come out flying in these MLS Playoffs and will look for another upset on Sunday.
Orlando City will not be a much easier target however. The team has already had tournament success this year winning the MLS is Back Cup in August. Against NYCFC however, Orlando may be drained after a wild and undisciplined game saw them win 6-5 on penalties, but also accumulating two red cards in the process. 
The matchup is then set for what would on paper look like a clear favorite and underdog. Orlando City has performed much better than New England this year, but the MLS Playoffs can be a tricky tournament and after the first round both teams look to be even competition for the other. 
Eastern Conference Game Prediction 
Bruce Arena's New England team looked absolutely dominant in its win over the MLS best team, whereas Orlando City had to fight until the penalty shootout to advance. New England finished the season strong as well and is already deep into these playoffs with two wins. 
Despite the great stats Orlando City has put up this season, it is now a mute point when comparing them to the Supporters Shield winners Philadelphia, who New England just thoroughly put away. With the confidence the team has right now, we look to see the Eastern Conference get even crazier with another top favorite going home. 
Prediction: New England 3-2 (OT)
#3 Columbus Crew vs. #7 Nashville SC
Start time: Sunday November 29, 8:00 PM
Nashville SC completed another step towards the dream first season with a 1-0 overtime win against the two seeded Toronto FC. The first season MLS expansion team now has two playoff wins under its belt on the back of incredible defense and confidence. On Sunday, however, it will be matched against another team with great defensive abilities in Columbus. 
This Columbus team is fresh off of a 3-2 victory against New York Red Bulls in a game where the team never looked not in control. This coming off of an incredible season for the team finishing in third place in the Eastern Conference. 
The tricky part for both teams in the semifinals will be breaking down these unmovable defenses. Both teams again showed their defensive abilities in the first few games, with each coming away with disciplined one goal victories. 
Eastern Conference Game Prediction
One team with experience, the other with an incredible will to do the unthinkable in its first season in the MLS. Both teams with a heavy reliance on defense and disciplined wins. However, out of the two, only Columbus has been able to show an offensive aspect of its game in addition to defensive, scoring 36 goals this season.
If there were any Eastern Conference team that could put an end to Nashville's incredible first season, it would be Columbus. The team has been better defensively and has already shown they can break down Nashville's defense in a 2-0 win back in September. Look for a repeat, and for the dream season to end here. 
Prediction: Columbus 2-0
Western Conference Semifinals Analyses, Odds and Predictions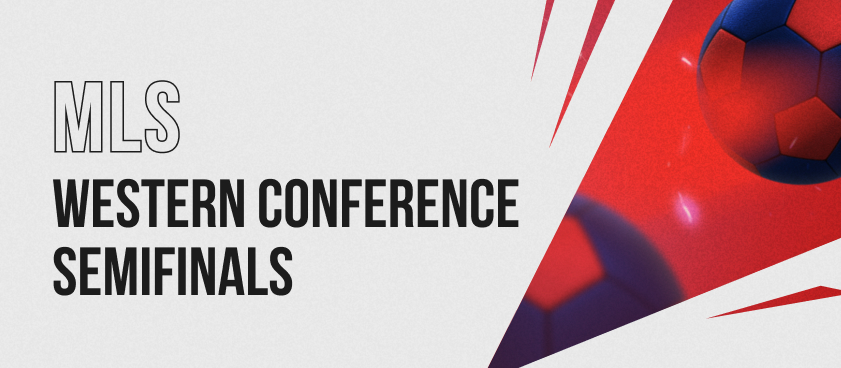 The MLS Western Conference has gone through its first round of the playoffs with the standings hierarchy nearly fully intact. Three out of the remaining four teams finished in the top four in the standings this season. FC Dallas, the one outcast, still finished the season with 34 points tied with Minnesota FC in fourth place. 
The hierarchy is bound to take at least one hit however in this semifinals round, with two of the top four teams facing off against each other. The conference's top two teams look to stay alive against two teams who will certainly be up to the task. 
#2 Seattle Sounders vs. #6 FC Dallas
Tuesday December 1st, 9:30 PM EST
Despite finishing the season sixth in the standings, FC Dallas actually finished in the top four based on points with 34. The team again gave a warning to those looking to doubt it, taking out the number three seed Portland Timbers in an 8-7 penalty shootout. The fact that both teams looked good throughout should see some extra confidence going Dallas' way on Tuesday.
The Seattle Sounders have won the MLS Cup twice in the past five years (including last year) and looked as sharp as ever in a 3-1 victory over a dangerous LAFC team. Seattle commanded the game throughout and proved to be an all-around better team than the number seven seed. 
This game will be another massive test for FC Dallas, who have until now relied heavily on its incredible defense. The team will look to upset another top seed, while Seattle will again look to send another team home on its quest for its second straight MLS Cup.
Western Conference Game Prediction
There is only one team in the Western Conference who have allowed fewer goals this season than FC Dallas' 24. Unfortunately for Dallas, that team with only 23 goals allowed is its next opponent in Seattle. A stalemate between two great defenses usually lends way to the team with the better offense.
In this matchup, that will undoubtedly be Seattle, who are tied for the third highest number of goals in the league with 44. It's hard to see this game going to anyone but the current MLS champions, as Dallas FC will fail to knock off another top seed. 
Prediction: Seattle Sounders 2-0
#1 Sporting KC vs. #4 Minnesota FC
Wednesday December 12, 3:00 PM EST
The Western Conference's number one seed Sporting KC was able to complete the comeback win over San Jose in a game riddled with sloppy defense.  The heroics of Tim Melia led Sporting to a 3-0 win on penalties after a 3-3 draw in regular time and overtime. 
Minnesota was in incredible form coming into the MLS Playoffs, finishing the season with an eight-game unbeaten streak. The team continued its good form after a more than convincing 3-0 victory over a much stronger team on paper. 
The playoffs in any league can create new top teams and make previously indestructible clubs squander and fold. What we have now is a tale of two different beasts. Minnesota FC coming off a solid performance and a shutout, and Sporting KC unconvincingly surviving against the lowest seed in the Western Conference playoffs.
Western Conference Game Predictions
In this game, it looks to be the Western Conference who is ready to have its number one seed fall. Minnesota FC is now nine games unbeaten including the playoff win, and plays like a complete and cohesive unit.
Minnesota FC is also a class above San Jose, and Sporting will have a small time period to turn it around. If Sporting KC plays like it did against San Jose, we can predetermine another victory for Minnesota. 
Prediction: Minnesota FC 3-2