New Jersey Sports Betting: Revenue and NJ Sportsbooks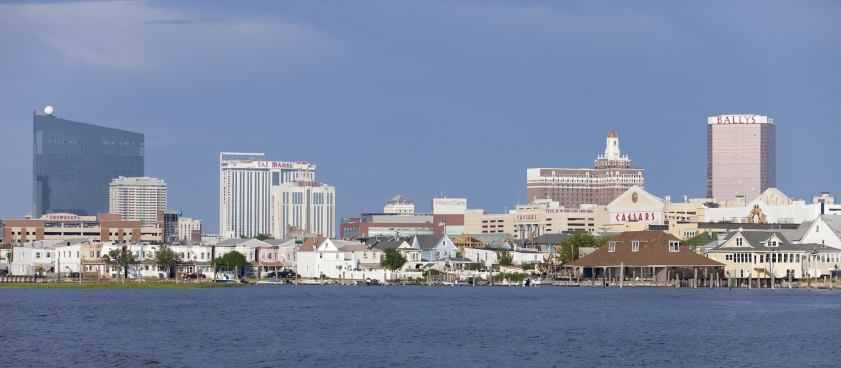 Nevada may be taking the back seat in the betting world as New Jersey is seeded to overtake the number one state according to PlayNJ.com analyst Dustin Gouker. In January 2020, he stated the following:
New Jersey could very well top Nevada, not just in January, but for the foreseeable future. And assuming that happens, we could be seeing the beginning of New Jersey's more permanent place as the top market in the country.
While still the most popular sport in New Jersey, football does not quite command the same share of the sports betting market as it does in Nevada. 
 Meanwhile, basketball has proven to be a big winner for the state. That puts New Jersey in prime position over the next few months in its race to become the country's largest legal sports betting jurisdiction."
However, revenue has taken an abrupt turn due to COVID-19. The sports betting world is facing a detrimental hit as fear of the Coronavirus saga continues, forcing the suspension of practically every major sports league in the world.
New Jersey Sports Betting Revenue
The disappointment from lack of sports has become a reality due to cancellations of major franchises, but also has become a crushing blow to the New Jersey sports betting industry. New Jersey was on the verge of blowing away their previous revenue records prior to the outbreak.
$540 million was invested in the Garden State in January, fueled by the road to Super Bowl LIV. Now, the industry is on hold indefinitely during the COVID-19 outbreak.
Revenue earned from the past 21 months due to the legalization of sports betting has fueled a lifeline to New Jersey's horse racing industry at the respective sports books and online platforms in the Meadowlands and Monmouth Park. These operations had gross revenues exceeding $277 million throughout that time.
Daniel Wallach, an attorney who specializes in the industry stated: "The ripple effect to sports betting will be profound because this extends so far beyond the sports wagering bubble. This is just one subset of a broader impact across every segments of American life, and that is going to have a continued impact.
Coronavirus Hits 
When one goes down, they all go down. Three of the top leagues have shut down including the MLB, NBA and NHL. The Masters at Augusta has been postponed and the NCAA March Madness tournament was cancelled. 
Sportsbooks around the country have followed suit, with MGM Resorts closing all of its seven locations in Nevada, and FanDuel shutting down its sportsbook at the Valley Forge Casino in Pennsylvania.
New Jersey will continue to be optimistic, but the looming danger cannot be ignored. 
"These are unprecedented times and the gambling industry will take a huge hit. As will so many industries. So there will be an immediate impact and a trickle-down impact over time," said Wallace.
 In 2019, $372 million was wagered throughout the state of New Jersey, producing gross revenues of $31.7 million.
The Meadowlands along with their partner, FanDuel, accounted for $17.5 million dollars of that revenue, $13.3 of which was from their online platform. Monmouth Park and their partner William Hill contributed $2.7 million to the tally.
New Jersey sports books post a healthy 54.4 percent increase listing at 494.8 million wagered, in comparison to $320.4 million in 2019.
However, the timing of the virus spreading could not have been worse for sportsbooks. Right on the heels of March Madness, a tournament where it was predicted in 2019 that one in five American adults would combine to bet $8.5 billion on. 
NJ Sportsbooks Amid Coronavirus
 The lead analyst for PlayNJ.com stated: "New Jersey's year-over-year gains remained impressive in February, but we are in uncharted territory now.
Obviously there are bigger concerns with Coronavirus, but the NBA is a major revenue driver for New Jersey's sportsbooks. So the suspension of the season, in addition to suspensions of other sports, will undoubtedly have a significant effect."
Joe Asher, William Hill CEO, stated this is a "tough time in our industry… and obviously really bad timing given this all happened right around the time of March Madness."
According to FanDuel, "We will void and refund all FanDuel Sportsbook bets on canceled games.
Additionally, all futures wagers will remain active until the leagues make final determinations on the remainder of the season. FanDuel will reevaluate once the leagues determine next steps, and will follow up as we have them.
DraftKings said "with most of the major US leagues on a suspension from play, we wanted to provide a place for questions to be answered. DraftKings is committed to helping resolve any issues our community may face as a result of the current challenges."
Unibet has pushed their huge variety of real money slot and table games with huge extensive sportsbook offers. Anyone within the state lines of New Jersey can partake their gaming at home or on the go.
So far, New Jersey sportsbooks have managed to stay open. The physical locations can still be visited and will still accept bets on whatever sports are being played. New Jersey online sportsbooks continue to operate at a slightly slower than normal pace.
The online platforms are doing everything possible to continue delivering quality gaming opportunities for gamers. These include online casino action, sports wagering still available, and up to the minute information in regard to the reinstitution of both college and professional sports.

Images From Shutterstock