Tampa Bay's New Buccaneers: How far can Tom Brady and Rob Gronkowski take them?
The Tampa Bay Buccaneers made two of the biggest offseason moves in years all within a month. First, Tampa Bay scooped up free agent quarterback Tom Brady on a two-year deal for $50 million back in March. Then, on April 21st, the Buccaneers shocked the football world again by trading for tight end Rob Gronkowski, who came out of retirement to reunite with Brady.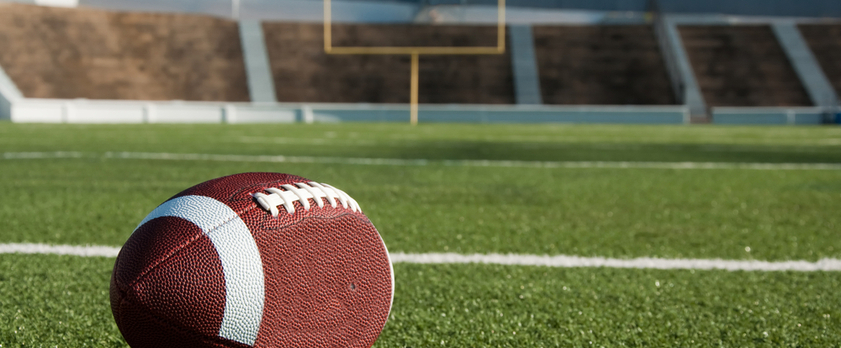 How Will Tom Brady Do in Tampa Bay?
 Tom Brady has been the most successful quarterback in the history of the NFL. Brady himself has won six Super Bowls. So naturally, his arrival in Tampa Bay put the Buccaneers on the map. Tampa Bay was sitting at +1700 odds to win the Super Bowl.
After they acquired Gronkowski, those odds went to +1400. The question is, will Brady be able to play good enough this year to earn his seventh Super Bowl?
 Over his last three seasons, Brady has averaged 4,330 passing yards, 28 touchdowns and nine interceptions per season. Those are solid numbers but not exactly the elite level you would expect the "G.O.A.T." to play at. Not to mention, Brady will be 43-years old when this season begins.
 Brady has been the benefit of the best head coach in the game, an elite defense and a great offensive line for most of his career. He will have none of those in Tampa Bay. While the Buccaneers defense was sneaky good last season, despite allowing 449 points, they are certainly not on the level of what the Patriots defense has been of late.
 Not only that but the offensive line for Tampa Bay is an issue. Like most quarterbacks, Brady does his best when given time in the pocket. He had plenty of solid protection in his years in New England. For Tampa Bay, offensive line is one of their biggest weaknesses.
Unless Tampa Bay drastically improves their offensive line, Brady may not get too many opportunities to stand in the pocket as long as he would like. A 43-year old quarterback who doesn't have a mobile history to begin with, will not fare well without a top-tier line.
One thing Brady will have in Tampa that he didn't have most years in New England, a plethora of excellent targets. Aside from Gronkowski, Brady will also have two excellent wide receivers in Mike Evans and Chris Godwin.
Currently his second tight end could either be O.J. Howard (who is expected to be traded) or Cameron Brate, either of which would be the best second tight end in the league.
There is no doubt that Brady will have plenty of options in this new offense. Bruce Arians is a coach that likes to air it out and run an up-tempo offense. However, an aging Brady and a 31-year old Gronkowski who took a year off from football, and is injury prone as well, Tampa Bay will be a fragile team this season. Even wide receiver Mike Evans is coming off of a serious hamstring injury.
 Will Tampa Bay Live Up To Expectations This Season?
 Coming off of a 7-9 season last year, this is a whole new Tampa Bay team with new offensive talent. The Super Bowl bandwagon is filling up in Tampa Bay but that might be a little too soon. Remember last year when everyone was high on the Cleveland Browns and they laid an egg? We could see a repeat this season with Tampa Bay.
 The injury bug could play a huge factor for Tampa Bay this season. Evans' injury history, Gronks' injury history and year off, Brady being 43 behind an iffy offensive line, it is hard to imagine all three of these players playing 16 games this season. Gronkowski himself is averaging about five missed games a season in his career.
 Aside from Brady and the Tampa passing game, the running game needs some work as well. For the last couple of years, Tampa Bay has had trouble establishing an RB1. With Jaguars running back Leonard Fournette on the trading block, Tampa Bay would instantly improve their run game by acquiring him. Another excellent option for Tampa Bay would be drafting DeAndre Swift or Jonathan Tayor in the second round of the draft.
 Tampa Bay has the 14th overall pick in the upcoming draft. Right now, the best move for Tampa Bay would be to take one of the top offensive lineman available in the draft. There is no running back talent worth taking at that point and no other offensive needs to address outside of the line.
 When it comes to defense, Tampa Bay just re-signed Ndamukong Suh earlier this week. However, more areas will need to be addressed, likely in the draft. There are other big name defensive players on the trading block, such as Jets' safety Jamal Adams. After allowing the nearly 450 points last season, Tampa Bay will need to improve that defense if they want to be a Super Bowl team.
What To Realistically Expect From Tampa Bay This Season
 While many are already penciling Tampa Bay into the Super Bowl, there are more realistic probabilities. The good news for Tampa Bay, their schedule starts off easy but it does get much tougher as the season progresses. 
 Aside from a meeting against New Orleans in Week 6 and then again in Week 11, there is no other elite competition on their schedule up to that point. However, immediately following that second game against the Saints, the Buccaneers have meetings with Green Bay, Minnesota and Kansas City, setting up a tough four-game stretch. 
 After looking at their schedule, it is likely that Tampa Bay will win somewhere in the nine to 11 game range. Most books have their win total set around 9.5 which seems accurate. 
 This Tampa Bay team will certainly be a good team and they shouldn't have trouble improving on last year with all of the new talent they will have when the 2020 NFL Season kicks off. You can expect to see Tampa Bay in the playoffs, likely as a Wild Card.
They could challenge New Orleans for the division but a Wild Card spot seems to be more realistic. So while this Tampa Bay team certainly could win the Super Bowl this season, it still seems unlikely. There is a lot of good with this team but there are still plenty of red flags and concerns.
Tampa Bay will be a tough out in the playoffs and will be a team nobody will want to see. However, other elite teams in the NFC such as New Orleans, Green Bay, San Francisco, Seattle or even Minnesota will be up for the challenge. Expect Tampa Bay to exit in the Wild Card or Divisional Round.