Tyson vs. Jones: Preview for the Legendary Upcoming Fight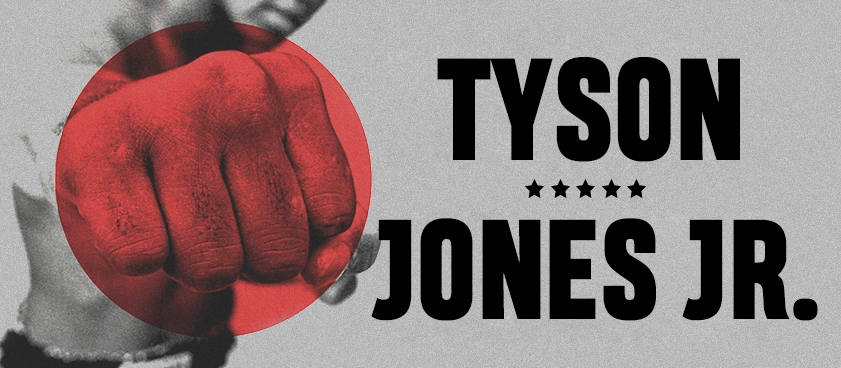 Two boxing legends, Mike Tyson and Roy Jones Jr., will step back into the ring once again in one of  the most anticipated bouts in the world. The exhibition fight is set to be held on November 28, 2020 in California. 
The California State Athletic Commission has announced the basic rules for the exhibition fight. According to the CSAC Chief Andy Foster, there will be some restrictions that go along with the fight. 
This fight will have one unique feature that certainly makes it more interesting. During the Tyson and Jones Jr. there will be no side judges, so points will not be awarded to either fighter. This means that victory can only be achieved by a knockout or if one of the fighters cannot continue for any reason. 
It is also known that this fight will take place in 12-ounce gloves and without any protective headgear. 
Tyson and Jones Physical Fight Statistics 
| | | |
| --- | --- | --- |
| | Jones Jr. | Tyson |
| Fights | 75 | 58 |
| Wins | 66 | 50 |
| Losses | 9 | 6 |
| No Contest | 0 | 2 |
| Height | 5 ft. 9 in | 5 ft. 8 in |
| Weight | 198 lbs | 240 lbs |
| Age | 51 | 54 |
Mike Tyson
U.S. National Olympic Junior Champion in The First Heavyweight Division (1982). Absolute world heavyweight champion among professionals (1987-1990). WBC World Champion (1986-1990, 1996), WBA (1987-1990, 1996), IBF (1987-1990), The Ring (1988-1990). Linear Champion (1988-1990).
"The Most Promising Boxer" in 1985 according to Ring magazine. Best boxer, regardless of the weight category according to ring magazine (1989-1990). "Boxer of the Year" by Ring magazine (1986, 1988). "Boxer of the Year" by BWAA (1986, 1988). "Sports Personality of the Year" by the BBC (1989). Foreign Athlete of the Year by the BBC (1989). The best athlete abroad (1987-1989) according to the BBC.
58 Fights, 50 Wins, 6 Defeats, 2 No contest
It would take a completely separate article just to list all Mike Tyson's accomplishments when it comes to boxing, with at least a dozen chapters. Today, it would be extremely difficult to find someone who does not know the name of the famous American fighter. We know through documentaries and previous articles the triumphs of Tyson, however the interest now falls on the fighter's current status. 
Back in Shape
After the end of his career, Tyson has already made major weight jumps. Following in the footsteps of other famous athletes like Diego Maradona, Tyson went on major cocaine binges that seriously affected his weight. However, in recent years the fighter has sobered up and after the hangover has returned to former conditions. 
Judging by the recent training videos, he has been successful. Despite the fact that age takes its toll and the speed of the fighter has certainly decreased, Tyson still shows phenomenal results. Considering that he has been planning this return for a while now and the fact that he trains actively everyday, you can be sure that by September he will be able to approach the peak form corresponding to his age. 
What to Expect from Tyson in the Ring?
The king of quick knockouts is unlikely to change tactics even 15 years after the end of his career. The last time Tyson climbed into the ring he was defeated by knockout to the Irishman Kevin McBride. However, neither Tyson nor Jones will likely be looking for the quick knockout in this fight. 
It is worth waiting for the same "peek-a-boo" and good old tactics from the school of Cus D'Amato. Jr. with a strong bias in the side, high-raised hands, protecting the chin, and pressure on the opponent - Mike certainly does not want to break the canons and will try to prove that his technique surpasses the famous biases of Jones Jr.
Tyson's Chances of Winning
It is worth remembering first of all that 'Iron Mike' has not entered the ring for 15 years now and this long break can not only affect him physically, but also psychologically. Endurance has never been Tyson's specialty, but this time it will be more useful to him than ever.
It is not known whether the organizers will "talk" with the fighters about how exactly the exhibition fight should take place, but we should hope that the legends show everything they are capable of years after their careers have ended. 
Roy Jones Jr.
He was a silver medalist at the 1988 Olympic Games. Absolute world champion in the light-heavyweight category. World middleweight champion (IBF version, 1993-1994), second middleweight (IBF version, 1994-1996), light-heavyweight (WBC version, 1997, 1997-2002 and 2003-2004; WBA version, 1998-2002; IBF version, 1999-2002), first heavyweight (WBU version, 2013-2015, 2018; WBF version, 2017) and heavyweight (WBA version, 2003).
75 fights, 66 wins, 9 losses
Of course, Roy Jones' training videos do not cause fans the amount of intrigue as that of Tyson's return to combat form. The explanation of this is quite simple as Jones Jr. continued fighting on the professional boxing circuit until 2018, when he announced the final end of his career.
Back in 2015, after losing to Enzo Maccarinelli , thousands of fans in unison said that this was the best time to end his career, because the downhill slide would only continue to get worse. However, Jones Jr. did not listen and continued to fight. It turned out not to be in vain, as he confidently won the subsequent four fights. 
Roy Jones Jr. Current Form
In this corner of the ring, we will not see the same rapid progression that we will see from Tyson. Jones Jr. still conducts training, travels and continues to stay fit in recent years. 
However, he no longer demonstrates crazy speed of devastating blows. However, as physically inferior he stands compared to Tyson, is how mentally he is clearly ahead. Jones Jr.'s fighting intellect has remained as intact as his first high-profile victories. There is no doubt that he still has something up his sleeve with which to surprise the critics. 
A sense of distance, quick blows, a beautiful defense with his hands down (maybe a little loss of his former gloss), still remain fully intact. 
What to expect from Jones Jr. in this fight?
The main thing to look for is the beauty of protective and defensive actions. It is not as important to knockout Tyson, as it is to prove that his agility and maneuverability will surpass that of Tyson and his sledgehammer punches. Waiting for the knockout from Jones Jr. is something that will likely not happen.
Right now we can expect that he will attempt to move a little faster and continue to work on his defense and counterattacks. 
Jones Jr. Chances of Winning
If the victory is to be awarded solely by knockout or due to the inability to continue the fight, then it is worth admitting that the chances of Jones Jr. are slightly lower than his opponents. His main task will be to exhaust Tyson in the first round and make him slow down, so that he can begin his own attacks and try to achieve a technical knockout at least. 
However, it makes little sense to talk about the chances of both fighters in this match. Two boxing legends have each brought up their own generation of fans, each of whom will believe in their fighter until the end.