Unibet Welcome Bonus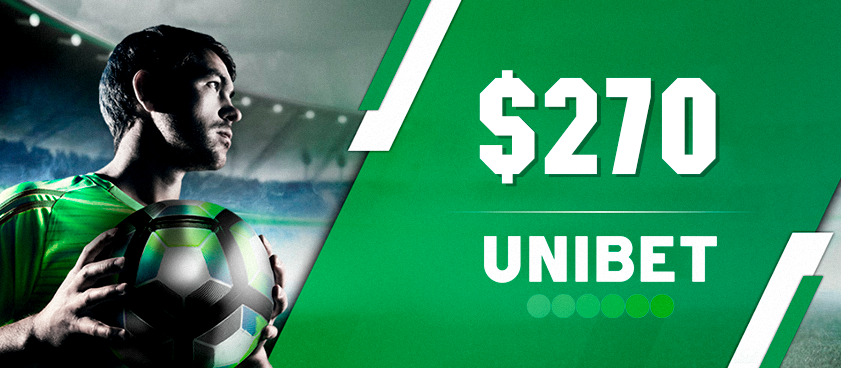 Two bonuses, three bets free for new players at Unibet Sportsbook worth up to a total of $270.
Right now, at Unibet, there is a promotion for new players offering two $10 bets and one $250 risk-free bet.
In order to receive these bonuses, you need to complete the following:
Register a completely new account at Unibet Sportsbook
(For $250) Deposit money into your account
Make a bet on any market with minimum odds of -115
Receive a refund into your account if your bet loses
The first two free bets will be available for use immediately after registering an account. Once you select a market there will be an option to use the free bets. In order to use the $250 bet, you must wager at least ten dollars with a maximum of $250.
You must also only have one bet in your bet slip. You must also be physically located in New Jersey when doing all of the above.
The free bets will not be included in any of the winnings, meaning that the player will only receive their profits from the bet. So if you bet $10 and win $100, you will only return the profit of $90.
Refunds for free bets will be placed into player's accounts within 72 hours. The welcome bonus at Unibet is year-round and will end on December 31, 2020.
This Unibet welcome bonus is available for users on both the New Jersey and Pennsylvania sportsbooks.