USMNT vs Wales: Preview, Lineups and Betting Lines
The United States Men's National team will return to international competitions tomorrow at 2:45 PM. The team will face off against Wales, in the club's first match since the 1-0 win against Costa Rica back in February.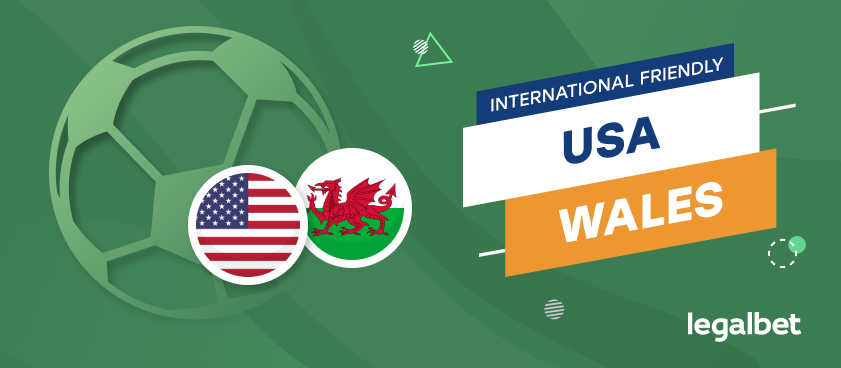 Not quite a storied history, but a positive one for the USA as the team beat Wales 2-0 nearly two decades ago in an international friendly, thanks to goals from Eddie Lewis and Landon Donovan in 2003. 
Despite being a young team, USA sportsbooks are giving both teams decent betting odds, though the Welsch squad remains the slight favorites:
USMNT Projected Starting Lineup
While still a friendly match, this game holds much anticipation as the United States has seen several of its young players find success in the top European leagues this past year. Most notable from the available roster includes Tyler Adams, Weston Mckennie, Sergino Dest and Gio Reyna. 
Head coach Greg Berghalter will have a much different situation now in the past, as he is selecting from multiple players with European and Champions League experience. Against Wales, Berghalter will likely start his strongest 11 available. 
Projected USA Starting Lineup (4-2-3-1):
-Steffen- 
          -Dest - Ream - Brooks - Robinson-
-McKennie - Adams-
-Lletget - Reyna - Weah -
-Soto-
Chelsea star and US fan favorite Christian Pulisic is not likely to be included in the roster, after suffering a hamstring injury during the warm up against Burnley. 
This could mean an attacking trio through the midfield including Gio Reyna, who will make his first start for the National Team, while being flanked by Tim Weah and Sebastian Lletget. 
Reyna, who plays for Borussia Dortmund in Germany, has been spectacular as of late. The 17-year-old has made great progress in Europe, appearing for Dortmund in seven matches and in three Champions League matches, scoring once and assisting three times in all competitions. 
What to Expect Against Wales
Like we have heard so many times in recent years, this is fixing to continue to be a learning experience for the young USA team. While many of the players have gained valuable appearances in league competitions, the number of international caps is still low. 
Especially in midfield, as McKennie and Adams share a combined 29 appearances for the US team. Others like Reyna and Soto could be making their first appearances. 
Many of the players in the projected starting lineup have less than 20 caps each for the club.
Weston McKennie - 19

Zack Steffen - 17

Sebastian Lletget - 14

Tyler Adams - 10

Tim Ream - 4

Sergino Dest - 3

Antonee Robinson - 2
The biggest concern for head coach Berghalter will be stopping Gareth Bale should he get the start. This will be a massive task for the defense, as a rejuvenated Bale could put the game away quickly should he find space. 
Adding to that, with world class winger Pulisic not likely to be risked, Berghalter will be depending on his midfield pair to keep the team calm and move the ball forward giving chances to the young attackers. 
Both McKennie and Adams have proven themselves in Bundesliga and Champions League matches, and it will be exciting to see how they work the midfield in their projected first start together, along with Reyna down the center. 
The game is certainly winnable for the US, and will ultimately come down to how quickly the players adapt to the international competitions and how they work together as well. 
Where to Watch and Bet
When: The game will take place on Thursday at 2:45 PM. 
Where: Swansea, Wales
Watch: Viewers can stream the game live on the Fox Sports App, or watch the televised version live on FS1, UniMás, TUDN.
Betting on the game can be done in a number of US states from desktop or from mobile app. Many top USA sportsbooks are offering plenty of betting lines on the game. Legalbet features plenty of top betting sites and apps for this game and more.