NCAA March Madness Tournament 2020: Brackets, Schedules, Predictions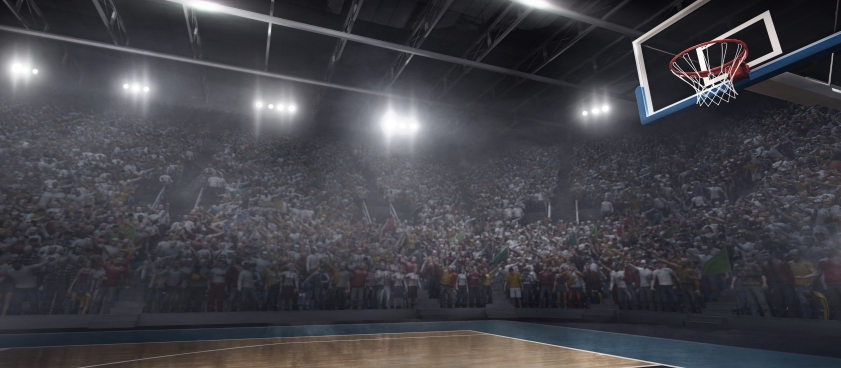 (Attention: Due to COVID-19, the 2020 NCAA March Madness tournament was cancelled on March 12. The following predictions will unfortunately not come to fruition, and we look forward to next year's event)
March Madness is less than a week away and we are already being treated to some excellent and exciting basketball during what is known as "Championship Week". 
The week prior to the start of March Madness is known as Championship Week because of all of the conference tournaments going on that will help decide a large chunk of the tournament field.
With a few days to go until Selection Sunday, there are still plenty of conferences that need to be decided. 
NCAA Conference Schedule and Winners
Of the 68 teams in the tournament field, 32 gain entry by getting an "automatic bid". An automatic bid is earned by winning your respective conferences tournament.
These tournaments are played at the end of the season and serve as sort of preparation for the big show. This also allows fans to see what the best teams around the country are capable of when matched up against conference rivals in a tournament setting. 
Below is a list of teams that have already earned an automatic bid as well as the dates of when the other conferences are holding their tournament: 
| | |
| --- | --- |
| America East | March 7-14 |
| American Athletic | March 12-15 |
| Atlantic 10 | March 11-15 |
| ACC | March 10-14 |
| Atlantic Sun | Liberty (29-4) |
| Big 12 | March 11-14 |
| Big East | March 11-14 |
| Big Sky | March 11-14 |
| Big South | Winthrop (24-10) |
| Big Ten | March 11-15 |
| Big West | March 12-14 |
| Colonial Athletic | Hofstra Pride (26-8) |
| Conference USA | March 11-14 |
| Horizon League | Northern Kentucky Norse (23-9) |
| Ivy League | Yale (23-7) |
| MAAC | March 10-14 |
| MAC | March 9-14 |
| MEAC | March 10-14 |
| Missouri Valley | Bradley (22-11) |
| Mountain West | Utah State (26-8) |
| Northeast | Robert Morris Colonials (20-14) |
| Ohio Valley | Belmont (26-7) |
| Pac-12 | March 11-14 |
| Patriot | March 3-11 |
| SEC | March 11-15 |
| Southern | East Tennessee State (30-4) |
| Southland | March 11-14 |
| Southwestern Athletic | March 10-14 |
| Summit League | North Dakota State Bison (25-8) |
| Sun Belt | March 7-15 |
| West Coast | Gonzaga Bulldogs (31-2) |
| WAC | March 12-14 |
 March Madness Brackets
Even before the teams are announced this coming Sunday, you can still get your hands on a blank NCAA tournament bracket.
These brackets will give you the perfect way to keep track of all of the games going on, and help you to identify possible mismatches as quickly as they appear. As teams are added to their respective slots in the bracket, you can then move forward with your picks into deeper rounds. 
Filling out the bracket is one of the best March Madness traditions, and will likely serve as some good competition between you and your friends.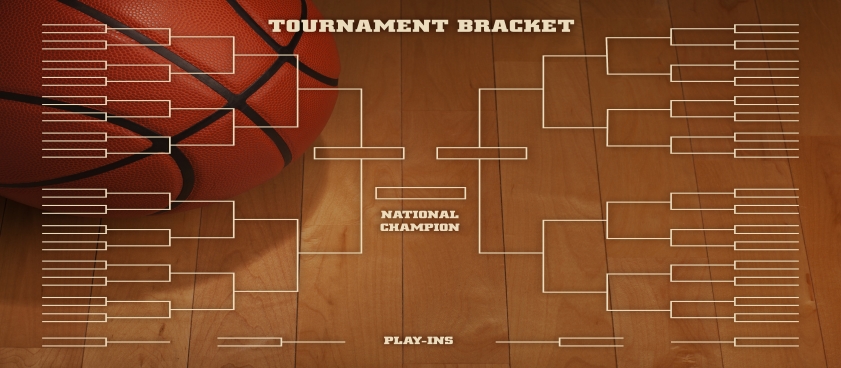 With a blank bracket you can have the fun of trying to predict your own bracket or use it to follow along come Selection Sunday. If you are looking to print out a blank bracket, you can find one at many different news and sports sites. 
 The Remaining 36 Teams
Conference tournament winners make up less than half of the tournament field. The remaining 36 teams are selected on Selection Sunday (March 15th) by the NCAA Selection Committee.  
Nobody is better at predicting the expected tournament field and their seedings like Joe Lunardi from ESPN. Each year Lunardi does what is called "Bracketology". 
Bracketology is the process of attempting to predict the field of teams in the NCAA Basketball Tournament, a term created by Lunardi himself. Knowing the teams involved will give you the best chance to get more homework done on possible matchup winners and bets to make. 
Everything you need For NCAAB betting: https://legalbet.com/betting-school/ncaa-basketball-betting-lines/
 March Madness 2020 Picks and Predictions
While there are only a handful of teams that have guaranteed a spot in the March Madness tournament so far, it is easy to know a number of teams that will be getting at least an "at-large bid" if they don't win their respective conference tournament. 
At-large bids refers to the term for teams that get selected by the committee on Sunday to participate in the NCAA tournament based on their performance during the regular season.
Teams like Kansas and Gonzaga are certain to not only make the tournament but are more than likely going to earn one of the #1 seeds. 
Teams like Kansas and Gonzaga are certain to not only make the tournament but are more than likely going to earn one of the #1 seeds.
#1 seeds are given to the best team in the tournament and are typically popular picks by most casual fans to win the whole tournament. While they are certainly good teams and #1 seeds do win a lot, they are far from a sure bet. 
Since 1979, 24 of the tournament's winners have been #1 seeds with 17 of them not being #1 seeds. This year, more than any in recent memory, has been a very volatile season. 
There are no truly dominant teams and the playing field has seemed to level off among the better teams in the country. In years past when it seems like only a handful of teams could realistically win the whole tournament, this year there seems to be more than 20!
So instead of blindly betting on a Kansas or Gonzaga, what other teams, that probably won't be #1 seeds, are worth betting? Here are four teams that are certainly capable of winning this year's March Madness tournament and will provide a great return on any bet placed on them as well:
Duke Basketball
Duke is currently a #3 seed according to Lunardi's Bracketology. One of the recipes for winning come tournament time is being balanced on both offense and defense. Duke is just that as they are ranked inside the top 12 in the country in both offensive and defensive efficiency. 
 They have played plenty of tough teams this season as their S.O.S. ranks around 50th in the country. Duke not only has star talent in Tre Jones and Vernon Carey Jr., but they also have great supporting talent as well. Add in the best coach in college basketball history, Coach K, and Duke checks off all of the boxes of a team that can win it all this year.
Maryland Basketball
 Maryland is currently a #4 seed according to Lunardi's Bracketology. Maryland is another team that ranks inside the top 25 in the country in both offensive and defensive efficiency. Maryland finished the regular season with the best record in the Big Ten, the toughest conference in the country.
Jalen Smith and Anthony Cowan Jr. lead the way for the Terrapins. Not only do those two provide an excellent one-two punch but they also have excellent guard depth as well. The Maryland defense can halt any offense in the country and their offense has shown the ability to win high-scoring games as well.
 Florida State Basketball
Florida State is currently a #2 seed according to Lunardi's Bracketology. The Seminoles have been known as a strong defensive team for years and that is no different this season.
Coach Leonard Hamilton is one of the most underrated coaches in the country and he once again has his team near the top of the country after winning the ACC regular season title.
Florida State ranks inside the top 32 in the country in offensive and defensive efficiency. They have the ability to play an up-tempo game while also shutting down opposing offenses. The Seminoles have size and depth, two key components to winning a National Title.
Oregon Basketball
Oregon is currently a #4 seed according to Lunardi's Bracketology. The Ducks are led by Pac-12 Player of the Year in senior guard Payton Pritchard.
Pritchard is averaging 20.5 points per game and this entire team flows through him. His three-point shooting ability makes Pritchard a threat from anywhere on the court.
The Ducks are 75th in defensive efficiency but they are a better defensive unit than that number would suggest. Their offensive efficiency, however, ranks 6th in the country.
Senior leadership and a player that can take over any game and win it single handedly, the Ducks are a serious threat in every game they play. If Pritchard plays his best ball, the Ducks could make a run.