When Does March Madness Start and How to Bet on NCAA Basketball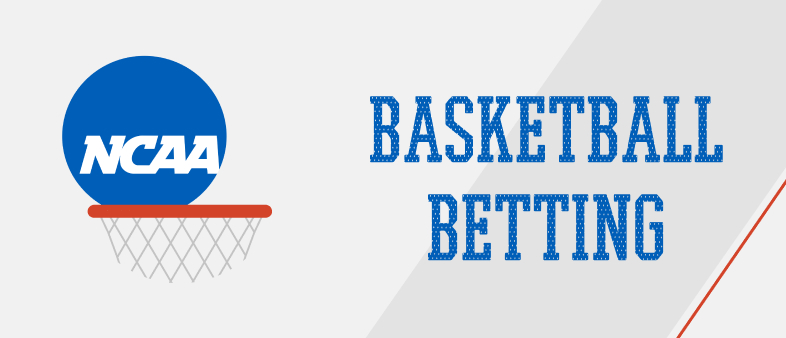 One of the greatest traditions of American colleges, are the school's basketball teams playing during the week. It has become one of college's top sports and remains in the number one spot today. 
The popularity is also there for punters, as the mass number of games each week as well as the biggest tournament for betting in all of American sports leads to many betting options.
Ever since the end of PASPA in 2018, sports betting is federally legal, with each state being able to draw up their own sports betting rules. Due to this, it is up to the state to decide whether NCAA basketball betting is allowed or not.
The good news is that almost all legal sports betting states allow bets on NCAA basketball. However, there is a common restriction in many states on betting on in-state colleges. So, for example, if you are in Iowa and they do not allow betting on in-state colleges you would not be able to bet on Iowa State or Iowa games (among others) within the state's borders. 
Although there are some definite similarities between NCAAB and the other college sports because for the most part the betting mechanics will stay the same, the player will still need a good amount of knowledge for betting on basketball specifically. 
Basketball is a differently-paced game as it is the highest-scoring sport in the country. These alone lead to major differences between this sport and others. There are also many other factors that you will want to take into account before making your bets. 
In this guide, we will go through some of the basics of betting on the NCAAB, the most important things for the player to know before making bets and some useful hints and strategies that the player can use.
How to Bet on NCAA College Basketball
If you are in a state that allows legal sports betting, you have a great chance of being able to bet on college athletics including basketball as well.
Simply find one of the state's legal sportsbooks and create an account.  After that, you can visit either the online sportsbook where you made an account or a physical location within the state and place a bet on college basketball.
Knowing the main bets available for college basketball is an important step in placing bets:
College Basketball Moneyline Bets
This bet does not do any changing from sport to sport. The moneyline in football will be the exact same market as the moneyline in basketball. In this bet, you are simply betting on which team will win the game. Though it sounds very simple, this bet can be a difficult one to consistently win while finding good odds. 
The market for the moneyline will be the main one listed on the game's line. In most sportsbooks, it will appear in the center next to the spread and totals bets like this:

Basketball moneyline, spread and totals betting on PointsBet Sportsbook
Since there is a possibility of an overtime for each basketball game, there will usually be a seperate market for the money that includes overtime. This will have slightly lower odds for both teams but the dip is worth it to many bettors. There is not much worse than losing a bet on a team that went on to win in OT. 
The negative mark in front of Kentucky's odds signifies that they are the favorite in this game. The positive sign is of course the opposite of this and marks Georgia as the underdog. Betting $100 of Georgia to win would return the player $140.
If you decide to bet on the favored Kentucky, then you must place $180 to win $100.
This is using American odds, which will be prevalent in most sports betting sites.  The difficulty in this bet is finding out which team has been given odds that do not correlate with a team's chances of wining or losing. This takes an understanding of some of the key stats pertaining to the moneyline. 
NCAA Spread Betting
When the moneyline odds are too far apart, this is what most bettors will come to. Betting on the spread, is a way to make bets on teams you think will win but do not have any real advantage in the odds offered. 
The odds here are still separated by a few points despite the handicap, this happens more commonly than other sports due to the wide range of competition. The chart shows you an example of what a this could look like. 
However, for spread betting, the odds will be even most of the time. From this chart, we can infer that Ohio State is heavily favored going into this game. 
So much so that even with a handicap, West Virginia is still expected to lose this game. For Ohio State to win now, they must finish the game with at least an 12-point cushion (win by more than 12 points). West Virginia must not lose by 12 or more points. 
We can take this spread and work either way depending on our knowledge of this game.
For example if we were thinking about taking West Virginia on the moneyline but we did not believe that they could win it on their own and needed at least eight points added, then we may be more inclined to take them with this current handicap. 
NCAA Totals Betting
The last of the markets on the main line will be the totals, or the over/under. This is a market that challenges the player to predict whether a certain statistic in the game will be higher or lower than the bookmaker's given number. 
There can be over/under bets for many different statistics in the same game, but the most common by far is the points total. This takes the combined total of both teams points where the player will then decide whether it will be over or under. This of course will take some understanding of a few key factors to correctly determine. 
Some of the main things to look for when attempting to make a profit with this market are the play styles of the teams, the injury list and past totals from each of the teams. These bets are not too difficult to figure out, the problems will most likely come from one of the teams having an off day.
However, looking at the team's overall play style will give you a great idea of where to begin. 
Top five for each category from the 2018-19 season:
2018-19 Best Overs 

Teams 

Over Record

Over Percentage 

Under Percentage

VA Military

22-7-0

75,9%

24,1%

Loyola-MD 

21-9-0

70%

30%

IPFW

21-9-0

70%

30%

San Jose State

20-9-1

69%

21%

Lafayette

20-9-0

69%

21%
Most successful NCAA basketball teams on the under:
2018-19 Best Unders

Teams 

Over Record

Over Percentage

Under Percentage

New Hampshire

6-21-0

22,2%

77,8%

St Bonavent 

9-24-1

27,3%

72,7%

San Diego St. 

9-22-1

29%

71%

Arkansas

10-24-0

29,4%

70,6%

Vanderbilt

9-21-1

30%

70%
Most basketball teams will play either an offensive or defensive game. Simply knowing these puts you in a great position with minimal effort on your part. You can even start to compare two different team's playing styles to get a better idea of what to expect with regards to the totals. 
There are also trends, or statistics taken that have been taken that follow the teams who perform the best on both the over and under. This is important because they are performing well against odds set for them by sportsbooks, and not just scoring a lot or a little. 
Looking at injury reports is another great way to gauge whether a team will hit the over or the under on a particular night. Most college basketball teams rely on one or two players to do the majority of the scoring. 
If one of those players is out for an injury or suspension, then that will likely disrupt the trend that the team has built. 
When Does March Madness Start?
The biggest tournament for sports betting in the country belongs to March Madness. The tournament is wildly popular with people all over filling out brackets and trying to fill out every single game correctly. 
March Madness typically starts mid-March, and ends sometime in early April. 
You main focus here will be betting on the moneyline and the spread. Although, all of the different markets are available.
There will also be a few different futures markets on the tournament. Some of the most common are whether a team will make the Final Four or not and who the winner of the competition will be. These bets take a great deal of foresight to get correct, and can be difficult even when picking more than one team to win. 
Although in a tournament like March Madness there are certainly favorites based on historical finishes, which we have outlined in a separate article specifically for this tournament. 
More betting information for March Madness can be found here.
NCAA Basketball Betting Strategies 
The most important foundation for the player is to gather the most necessary information for each game. However, this goes much further than simply collecting a few basic statistics and looking at the predictions. 
Build On Your Information
If you want to consistently win while betting on the NCAA, you need to do your homework. The more work you put into studying the proper information, the more chances you will have to win.
This goes for every sport, but especially ones as volatile and constantly changing as the NCAAB. 
Which leads us to actually building on your information. There are plenty of ways to do this, but the two most important things are looking at correlating statistics to the main ones and also keeping track of your findings using tables, charts or simple trends to remember. 
A simple Excel spreadsheet can store lots of different information for the player all in one place. You can use the same spreadsheet for multiple teams and years. This way you can see when trends are being broken and why.
You will also be able to understand new trends that begin to appear. 
Keep Your Options Narrow 
This goes for quite a few things. The main point is that you should narrow your focus when it comes to making bets. The more you narrow down your range of betting the more successful you will be. 
Remember that the sportsbooks setting your odds are likely only setting them for one sport that they specialize in. The reason being that there are simply too many options to know everything. You will want to act accordingly with these specialists.
We have already narrowed the sport down to basketball, and the league to the NCAA. Now we will want to go even further. 
Try picking a specific conference to watch. It could be random or it could be one that is filled with teams that you already have information on. Some advice for you would be to choose one of the smaller Division-1 conferences to follow.
This will make you one of the few players following and betting on this conference. This is of course a great thing. 
You can also narrow the places you are getting information from. If you want to specialize in one conference because it will give you more time to prepare necessary information, then why would you want to take advice from an "expert" who specializes in seemingly every single game that is being played that day. 
The best part about this is that the large majority of the public are most likely watching the top experts who cover all conferences and teams. So you may be able to spot good odds that go against the grain without having to worry about the public also catching on and lowering them.
In fact, if the public is betting the opposite way they will only make the odds better for you. 
Understand Which Teams Go Far 
This section mainly focuses on the massive tournament held at the end of every year, but it sheds some light on the regular season as well. The teams who win the league's biggest tournament show consistency and talent that will be present throughout every game. 
The NCAAB March Madness tournament is one of the most exclusive clubs in the world. They do not just let anyone into the Final Four, much less the championship game. While the first few rounds are always open to upsets and underdogs, the teams who do make the final rounds do so consistently. 
The ones who have never made it likely never will. The tournament has been played over 75 times now, and the list of winners remains very short. Teams from California, North Carolina and Kentucky alone have won nearly 48% of the tournaments so far. 
Only 25 teams have won it over an 80-year history, which is already unbelievable. Now factor in that 12 of those teams have only one it once and the picture becomes crystal clear.
Certain teams and states are always going to have a better shot than others to win this tournament. 
That is evident, and these may be the teams you want to watch over the regular season to see who has the best chance when March comes around. 
Here we will look at which states have dominated the competition over the years. We will also look at the conferences that feature the most winners: 
| | | | | | |
| --- | --- | --- | --- | --- | --- |
| State  | National Championship Wins | Percentage of Total | Conference | National Championship Wins | Percentage of Total Wins |
| California  | 15 | 18,75% | Atlantic Coast Conference (ACC) | 15 | 18,75% |
| North Carolina | 13 | 16,25% | Pac-12 Conference | 15 | 18,75% |
| Kentucky | 10 | 12,5% | Southeastern Conference | 11 | 13,75% |
| Indiana | 5 | 6,25% | Big Ten Conference | 10 | 12,5% |
| Connecticut | 4 | 5% | Big East Conference | 8 | 10% |
From this chart we can truly see the dominance of the certain conferences, states and teams that win the tournaments consistently. You can count on the same teams being contenders next year, the year after that and so on.
Betting on a team that has never won the tournament before is a long shot, to say the least. 
All Schools Who Have Won March Madness:
UCLA | 11 
Kentucky | 8
North Carolina | 6
Duke | 5
Indiana | 5
Connecticut | 4
Kansas | 3
Villanova | 3
Louisville | 2
Cincinnati | 2
Florida | 2
Michigan State | 2
NC State | 2
Oklahoma State | 2
San Francisco | 2
UTEP | 1
Utah | 1
Wisconsin | 1

Arizona | 1
Arkansas | 1
California | 1
CCNY | 1
Georgetown | 1
Holy Cross | 1
La Salle | 1
Loyola-Chicago | 1
Marquette | 1
Maryland | 1
Michigan | 1
Ohio State | 1
Oregon | 1
UNLV | 1
Stanford | 1
Syracuse | 1
Virginia | 1
Wyoming | 1
This is mainly to to the prestige that comes with these schools. North Carolina and Duke for instance, will always be able to recruit the best players from around the country. Their basketball programs are almost synonymous with college basketball.
All the top players want to go there, and they do year after year. 
The Key Statistics for Winning NCAAB Bets
Focus On Previous Matchups
This is one of the big ones. When you are following a specific conference, you will want to see how teams play against the conference rivals. These teams will know each other the best, having played them once a season and likely again in their conference tournaments.
This gives them plenty of experience playing two different types of basketball. It also gives you a lot of available information. Even though the players on the teams will change through the years, the grandeur of the matchup, the schools (home court) and the coaching styles will likely not.
When two teams have been playing each other for so long, there is almost a guarantee that there will be trends that surface. 
The best thing about these is they will usually be pretty easy to spot, you can start by looking at which of the two teams has the winning record between the two and branch out from there.
What team has the winning record between the two at home, what about on the road? In this chart we will outline the wins and losses for the major rivalries over the years:
Teams 

First Game 

Overall 

Home Wins

Away Wins

North Carolina vs. Kentucky

January 24, 1920

NC 137-111

NC - 36

Duke-54

NC- 48

Duke- 45

Louisville vs. Kentucky

February 15, 1913

Kentucky 36-16

KY - 20

LVille - 9

KY - 17

LVille - 7

Kansas vs. Kansas State

January 25, 1907

Kansas 197-94

KS - 90

KSU - 35

KS- 78

KSU- 48

UCLA vs. Arizona

February 19, 1923

UCLA 58-43

UCLA - 37

AZ - 22

UCLA-19

AZ- 16

Florida vs. Kentucky

January 23, 1927

Kentucky 100-40

*17-16 since 2005

FL - 26

KY - 56

FL - 9

KY - 36
The teams looked at were more often than not streaky with their wins. Some, like UCLA and Kentucky purely had better basketball programs before other schools did, allowing for the disparity between the records. 
However, teams like Arizona and Florida have emerged and have recently made the teams into true rivals. Trends like this happen all of the time and are constantly changing. If you focus on previous matchups it can tell you a lot but you should always dig deeper. 
Just looking at the overall record between Kentucky and Florida you would immediately be inclined to be on the former, with more than twice as many wins. However, you would miss that since 2005 Florida has gone 16-17. Certainly not a good record, but a far cry from the 100-40 you would first notice. 
This should be restricted to games in conference play, as there will not be a long list of history between teams in different conferences. If there does happen to be a good amount of information though, do not hesitate to take a look.
Disciplined Defense
They say it for just about every sport; defense wins championships. They may not bet right about this all of the time, but quite often this rings true. Teams with the better defense will have an easier time stopping a high-powered offensive team. 
These teams will also be more consistent throughout the season and different tournaments. This is because it is much easier to stop a team from scoring than it is to consistently put up high offensive numbers.
Even more so, NCAAB teams with a high powered offense tend to rely on one or two key players to provide most of the scoring. One bad game from that player would spell a disaster for that team. 
Opponents could also choose to target this player and shut him down, making it necessary for his teammates instead to put up high scoring numbers.  If a team is giving up an unusual number of offensive rebounds that is a huge red flag.
Starting at the college level, an offensive rebound should be considered an automatic two points for the team that gets one. 
Coaches will make this one of their vocal points. If a team cannot simply rebound the ball in its own end than it is a team that you should not put too much confidence into, if any. 
Another very important thing to look at are the number of fouls a team commits.
Again, a high number of fouls signifies an undisciplined defense. Fouls at the college level can also be considered a free two or three points. Giving away too many of those and the team starts to get tired, lazy and uninspiring. 
Teams playing with a high number of fouls have significantly less freedom going forward. The defensive players are suddenly not able to play as aggressively and might even have to refrain from playing defense on certain plays and just watch as the opponent scores.
Is Betting on NCAA Men's Basketball Legal in the US?
College Basketball is one of the most exciting sports in America. With the federal legalization of sports gambling, many states have begun offering their own brand of sports betting.
As long as the state you are betting in allows it, you are absolutely free to bet on NCAA Men's Basketball at many of the top sportsbooks. 
The games are plentiful and the hype is present in just about every game. Understanding the sport and the betting basics are a necessary first step in becoming a valuable punter for the NCAAB. Having read this guide, you have taken that great leap inside and will now be much more formidable when looking at the game lines. 
The same basics for betting in every sport will remain the same in basketball. Make sure to shop around the lines, ignore the public perception and keep your focus narrow to get the most out of your information. 
You must also remember to study the statistics specific to this league. Understanding which teams are strong defensively, the key stats for both sides of the ball and the which conferences are overlooked and possess hidden values.