How to Fund Online Sportsbooks: Payment Methods and Instructions
Payment transactions are an important part of online sports betting. Since many states now offer fully legal mobile sports betting, depositing and withdrawing from your sportsbook account can be done entirely on a mobile device. In this article we will go through the most common ways to make sportsbook payment transactions, as well as some of the most popular payment methods offered in the USA.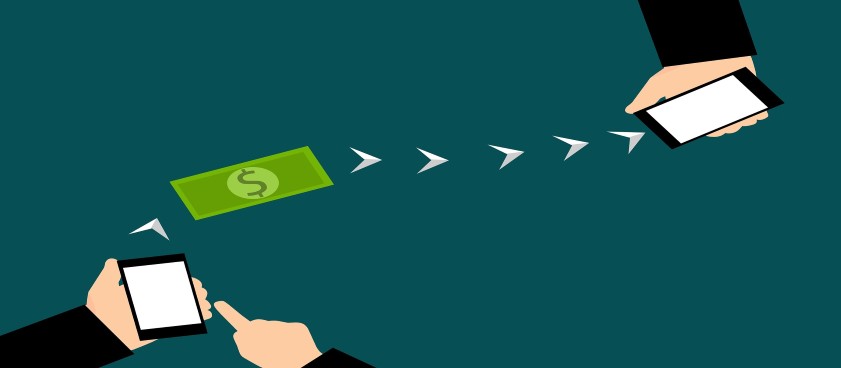 Making Payment Transactions on a Sportsbook
Payment transactions can be made on sportsbooks after you have registered an account. The point of making a deposit is so that you will have real money to bet with on each site. Deposits may also be requirements to obtain sportsbook bonuses, most notably welcome bonuses. Making a transaction on a mobile sportsbook can be done in a few simple steps.
Register an account with your desired sportsbook/s
Log in and find the 'banking/cashier' section under your account information
Select the available payment method you wish to use
Enter an amount to deposit/withdrawal and confirm
Provide additional documents/ identification and wait for approval
Selecting which payment method you will use is something that should be done carefully. Some sportsbooks can make it difficult to switch once you have chosen. Other payment methods may not be available for withdrawals if you did not make the deposit using the same method. 
Luckily, in the information sections on sportsbooks (FAQ), there will usually be some extra details about each payment method available. The more details the better, which can include processing times and minimum and maximum payments. Making payments differs between online and phsical sportsbooks, including the methods available and slight differences in the process. 
Popular Online Sportsbook Payment Methods
The payment methods offered by a sportsbook are determined by many different factors. Differences betweent the size of each sportsbook, the number of locations it has and others help to determine the options you will find on a particular sportsbook.
With so many different factors, no two sportsbooks will have exactly the same number or quality of options. Whether or not the sportsbook is in a fully legal mobile betting state or whether there are only physical sportsbooks makes the biggest difference. Online sportsbooks will have the largest selection of payment methods available. 
Popular online payment methods for mobile sportsbooks:
| | | |
| --- | --- | --- |
| Visa | Mastercard | PayPal |
| Skrill | American Express | Check by Mail |
| Discover | ACH/ Bank Transfer | VIP Preferred |
| PayNearMe | Play+ Card | Electronic Transfer |
Once a payment method has been chosen for use, the remaining steps just need to be followed to complete the transaction. Identification may need to be provided, which usually includes uploading a photo ID to the mobile device. Online accounts can also be funded offline by going to a physical sportsbook location and using one of the payment methods offered there. 
Funding your Account at a Physical Sportsbook
In order to make a payment transaction at a physical sports betting location, you will need to know the address and hours of operation. Deposits and withdrawals must be done in person at these locations. Physical sportsbooks (offline) usually have the same few methods available. 
Cash - this is by far the most popular method for physical sportsbooks such as hotels or betting offices, often the only option available. Cash can be used for both deposits and withdrawals. 
Debit/Credit Cards -using this method with cards like Visa and Mastercard is another popular way to fund your sports betting account. Debit and credit cards can be used to deposit into your account, but very rarely can you withdraw back onto the cards.  
Check - the final method that you will normally find available at physical sportsbooks is the check by mail option. The opposite of credit or debit cards in that checks are usually available as a method of withdrawal, and not for deposits. 
In person, payment transactions will almost always require identification. This can usually be done with a simple photo ID. Players must also go to the location during its business hours like normal and must make deposits in cash unless stated otherwise. The number of physical locations available will depend on the sportsbook that you are using.
Some sportsbooks will have a major emphasis on opening up their brands in places like hotels, bars, stadiums, etc. Players can check all of our state pages in order to find out which sportsbooks have physical locations in their state. The benefits of making payment transactions in person is an expediated processing time and less strenuous identification check.