What Sports are on Today? Find updated League Schedules, Lineups and More for Today's Games
Keeping track of the day's games is the first thing that many sports bettors will do upon opening their mobile apps. After all, if there are no games, then how can you make a bet? Luckily, we know exactly what sports are on today, so let us introduce you to the Legalbet betting center.
Legalbet Betting Center: Sports,Lineups and More
The betting center that we feature on Legalbet is one of our most helpful tools for sports betting. We have designed the betting center to be an information center including everything bettors need to get started each day. So what kinds of things can you find here? Lets go through the main attractions. 
Schedule of All Upcoming Games
The first thing that pops out at users when checking out the betting center is a complete schedule of the games that will be on today. Never miss out on an upcoming game here. For every professional sports league featured in the betting center, we have a complete schedule of its games. 
The schedule of today's games is separated by league, as well as the date and start time of the competition.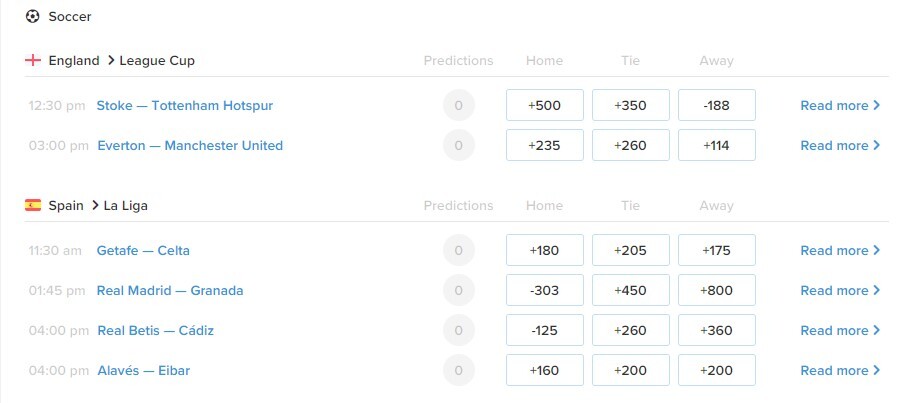 Users do not only need to look at what games are on today. There are also options in the betting center to find schedules of games for tommorow as well as selecting all games. Some professional leagues will have listings for games that are more than a month away!
Team Scores and Odds
We say the betting center is the perfect place for checking out today's games because of the information included for each game. Whenever you are planning to bet on a game, one of the first things is to find the best betting odds for the game. 
Line shopping takes a lot of time, however, for games in our betting center we have live odds on each of the main outcomes from top sportsbooks.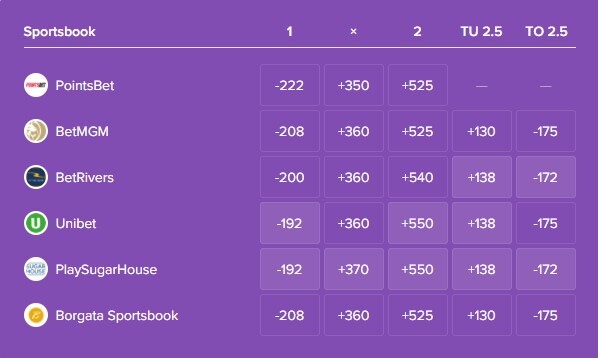 The traditional process of line shopping is a thing of the past using the betting center. 
For each game, players can easily find the best odds for any of the main outcomes. Once the best odds have been found, users can click on them to immediately go to that sportsbook. 
Team Lineups, News and More
The schedule of today's and upcoming games can easily be found in the betting center. These are in addition to betting odds and online sportsbooks are all included.
However, there is also plenty of information that helps with betting on the games as well. 
Inside the beting center, users can find a selection of helpful statistics and information. Even though team lineups are often not released until near the start time of a competition, players can observe probable starting lineups hours and even days in advance!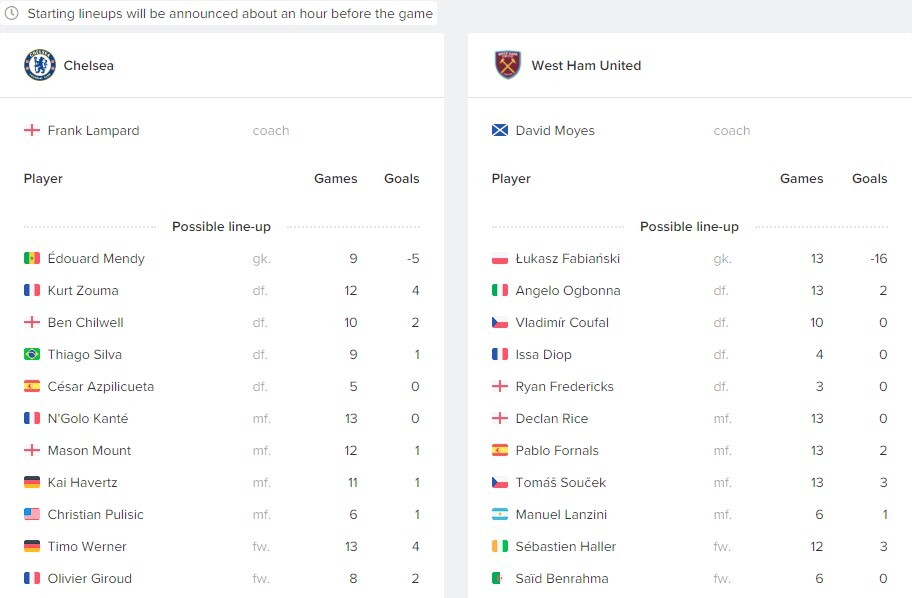 Team lineups will also have a few key statistics attached as well. Additionally, the betting center also includes things like results from past head-to-head matchups between the two teams, updated news and more. 
There really is no limit to the information you can find here for all of today's games, or upcoming competitions. League standings, team form, expert predictions and more can all be found here as well. 
How to Bet on Sports
Okay, so what can we do with all of this information? As United States legal sports betting grows, figuring out how to bet on sports is the first thing we need to do. 
This at first may seem like a difficult endeavor, however, getting started is easy. In fact, for players in the United States, the answer is getting simpler everyday!
Now, players can get started online sports betting in a few simple steps:
Getting started on an online sportsbook truly takes less than 15 minutes on average. The process is simple and can be done completely online in many states. From there, the Legalbet betting center will remain a helpful tool for all upcoming competitions. 
More Helpful Articles for Beginners: