PointsBet Launches Sportsbook and Mobile Apps in Colorado
It's now official, PointsBet is live online in Colorado! The sportsbook named 'US Rising Star to Watch' at the EGR North America Awards 2020 has opened up in its fifth legal state.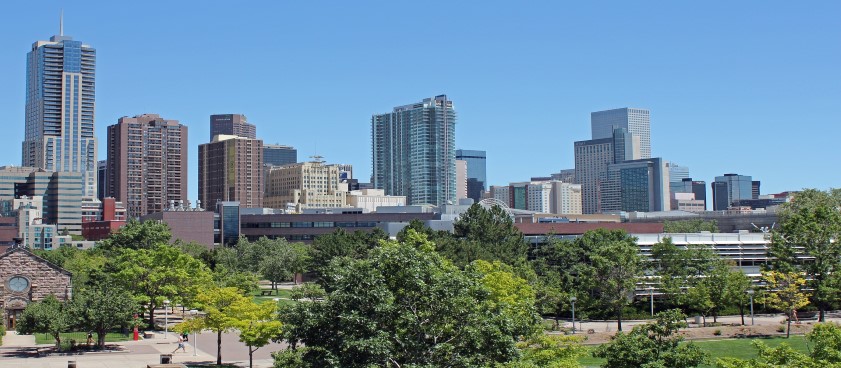 The Australian-based sportsbook is certainly deserving of the title, since launching in New Jersey in January 2019, it has made its big plans in the USA very clear.  
This has included launching in four additional states now including Colorado, deals with several professional sports teams and stadiums and plans to offer casino and horse racing betting in the future. 
Here's Johnny - PointsBet CEO Announces the Launch
The Colorado opening is especially important for PointsBet Sportsbook, as the company has its US headquarters in Denver. The launch was made official on November 18th. PointsBet CEO Johnny Aitken expressed his gratitude and excitement at opening up in the state:
"Launching in Colorado, the site of PointsBet's US headquarters, is an extra special moment for the business. This is our fifth state of operation in the US following our most recent launch in Illinois, and as always, we will be providing this passionate, sports-loving community with the fastest online sports betting product in the market and the most betting options for every NFL, NBA, MLB and NHL game,"
PointsBet came to the state prepared. Earlier this year the sportsbook signed partnership deals with the University of Colorado and Kroenke Sports & Entertainment. 
The latter is a massive deal which sees PointsBet become the official sponsorship partner of the NBA's Denver Nuggets, NHL's Colorado Avalanche, National Lacrosse League's Colorado Mammoth and also the Ball Arena in Denver. 
The Art of 'Pointsbetting'
The sportsbook delivers a completely new style of wagering to sports fans, called 'Pointsbetting'. This is different from fixed odds betting as the points received varies with each bet. The more points you get, the more money you will win. 
For example, if you took the Denver Broncos to win with a spread of (-21.5) points, and the team ends up winning by 28 points, your wager would return more profit.
In addition to hosting fixed odds betting, pointsbetting gives bettors more options for wagering on their favorite sports and plenty of competitions to bet on. 
Local Promotions Already Rushing in Colorado
Promotions are however perhaps the biggest draw for its users, as the sportsbook consistently features great local promotions, often featuring professional teams from the area.
These include constants like the "Crowd Booster" promotions, where players can get better odds on hometown teams the more people bet on them. 
PointsBet has taken no time in introducing these bets in Colorado. Right now, there is a Denver Nuggets Mile High Booster bet available on the sportsbook. The odds on Colorado's NBA team to win the championship have already surpassed +5000 and continue to grow. 
The sportsbook is also making it a priority to feature the best odds on Colorado teamswith odds boosts on all Denver Broncos and Colorado college football games. 
Get Started with PointsBet
For new users on PointsBet, players can also sign up with the promo code 'Legalbet' and receive two risk free bets worth up to $1000. This includes both a $500 fixed odds risk free bet and a $500 pointsbetting risk-free bet.
This promotion is also available in other states where the sportsbook is operating in New Jersey, Iowa, Illinois and Indiana.
We are extremely excited to welcome PointsBet to Colorado. We have had the pleasure of being blown away by its betting features. The online sportsbook and premier mobile apps make sure that players have a truly stellar sportsbook option.
In a state with such a rich sports history, PointsBet looks to be just what its hometown needed.