The Wildest Super Bowl Prop Bets and How to Win Them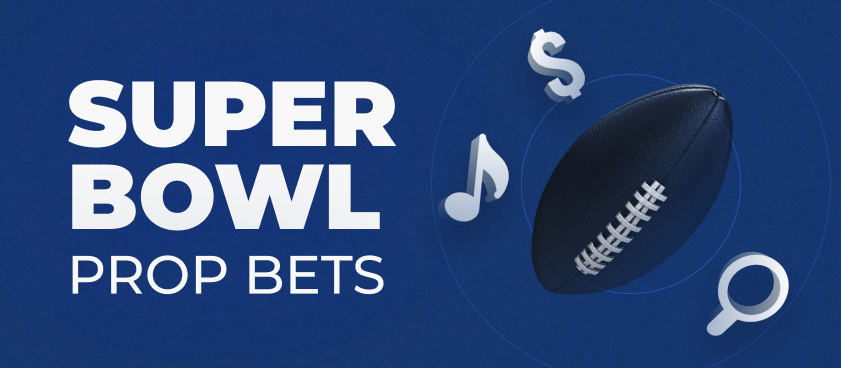 The NFL's championship game, known as the Super Bowl, is the biggest sporting and betting event of the year. Every February, millions of people tune in to watch the game, the commercials and of course make bets. 
It is estimated that around six billion dollars are annually bet on the Super Bowl. 
Super Bowl prop bets are a big part of that excitement. Known for being outlandish, Super Bowl props can include just about anything. In this article, well let you in on some of the most wild bets you can make in February, along with some tips for beating them. 
What Are Prop Bets and Super Bowl Prop Bet Sheet?
Unlike other bets, prop bets are any wagers that do not directly affect the outcome of the competition. With that description, there are understandably a lot of different wagers that can be included here.
Normally however, prop bets will offer players the chance to bet on which team will score first, or whether a certain player will score a goal, touchdown, point, etc. 
Once a year in February for the NFL's championship game, the prop bet category gets blown wide open with a flood of the weirdest bets you have ever seen. So many bets are included here just for this game that a Super Bowl Prop bet sheet is necessary. 
These are printable pages that can be used for friendly competitions or betting among family while watching the game, similar to March Madness brackets. 
Anything goes for Super Bowl prop bets, and every year there are new bets added to the sheet. However, there are some popular props that have become synonymous with Super Bowl betting over the years, now matter how wild they may seem. 
Let's jump right into it, and examine tips for beating the most famous Super Bowl prop bets. 
Super Bowl National Anthem Time
The first Super Bowl prop bet that will occur is a bet on the National Anthem. This bet usually depends solely on one person (sometimes a group), the one tasked with singing the anthem before the game begins. 
This Super Bowl prop is in the form of an over under bet. Our task here is to guess whether the Super Bowl National Anthem will be over or under a certain length of time. 
Average length of the National Anthem at the Super Bowl is around one minute and 56 seconds since 1991. The longest rendition of the anthem was in 2013 at 2:35 and the shortest time was 1:27 in 1998. 
Therefore, sportsbooks will usually set the over under line at 1:59, with little yearly variation. Unlike some of the other Super Bowl prop bets listed here, the odds on the over and under will not always be the same.
How to win this bet❓ The first thing we want to look at for this Super Bowl prop bet is which artist, band or group will be singing the National Anthem.
Artists can be from any musical genre so we must wait to know. The artists are usually chosen at least around a month in advance, which is plenty of time to prepare and do some research on them. 
Once we know who will be performing the anthem, we can find out if they have previously sang it before and how long their past performances were and use this as a guide. General singing or playing styles of the performer can also be taken into consideration. 
If it's the first time singing the anthem, then other factors can include the style of the artist, the use of instruments (generally longer), and whether it is only one performer (generally shorter) or multiple performers (longer).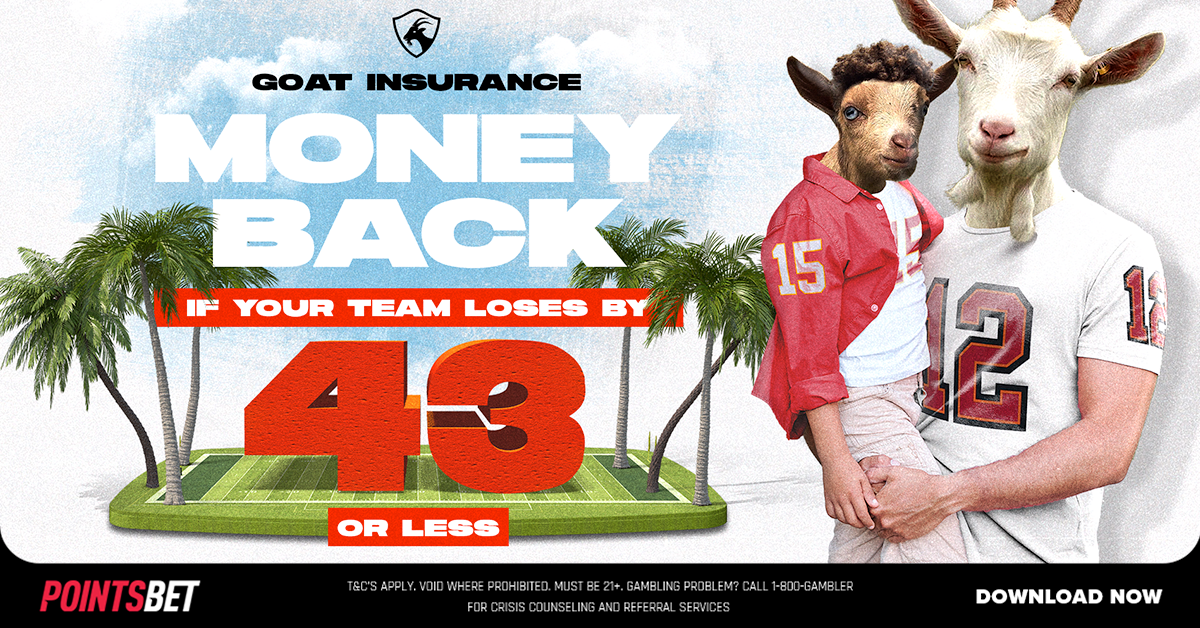 The Super Bowl Coin Toss: Heads or Tails?
Out of all the Super Bowl prop bets we will list here today, this one is pretty up in the air in terms of correctly predicting it. I mean, it's a coin toss, what more can we say. 
This wager is one you have probably made hundreds of times, as the bettor here needs to correctly predict whether the coin toss will be heads or tails. The odds given on this prop will be appropriate, at 50-50, or even on both outcomes. 
How to win this bet❓ Unfortunately, there is really no strategy that we can successfully implement on this bet alone. Some reports state that coin tosses actually benefit the side that is facing up before the toss. 
However, good luck seeing which side is up and placing a bet before the coin hits the ground. Even then, the chances are only perceived to be 51-49 for the side facing up. 
The Super Bowl coin toss still stands at one of the most popular prop bets in the game, and for even money on both sides it's as good a place as any to take the risk. 
Super Bowl Coin Toss: Which Team Wins?
This bet is basically the same as the last in terms of possible outcomes and each of their respective chances. That is to say, it's another 50/50 bet with no real determining factors other than whatever way the coin lands. 
The goal here is to correctly choose which team will win the coin toss. Which means the team that correctly guesses the previous bet.
Getting a win or loss on these two Super Bowl prop bets could be looked at as an omen, for how bets will go throughout the game, or just a fun way to kick things off. 
Super Bowl Gatorade Color
Unlike the last two wagers, this Super Bowl prop bet has plenty of possible outcomes, and the odds actually vary! That's right, some colors of Gatorade are more likely to appear than others according to sportsbooks. 
To win this bet, the player must correctly predict which color of Gatorade will be poured on the winning head coach after the game. As is tradition, the winning coach of the Super Bowl will inevitably be drowned in the popular sports drink, straight from the water cooler. 
Since there are a limited number of flavors (colors) in the Gatorade lineup, the number of possible outcomes for this prop will also have a limit. The colors and sportsbook favorites will also change each year. 
The color that is favored to win is really a toss up, and can be any one of the possible colors or it could be none if the head coach does not get doused. Favorites in this prop bet are usually determined by last year's color, and other various factors. 
How to win this bet❓ The first thing that we may think of when looking to gain an edge at this Super Bowl prop bet are the team colors of those involved. For example, if the Kansas City Chiefs won Super Bowl 54, we could assume the color would be red.
Kansas City did end up winning Super Bowl 54, and the Gatorade color was orange. 
In 20 years, only three winning teams have used a color of Gatorade that matched their team colors. The teams who win multiple Super Bowls have also used different colors in each, such as the New England Patriots. 
We do know however that since 2001, there have been those used more than others:
Orange - Five Times (25%)
Clear - Four Times (20%)
None - Four Times (20%, three of the four were the New England Patriots)
Yellow - Three Times (15%)
Blue - Two Times (10%)
Purple - Two Times (10%)
Throughout all of these picks, orange has been the most consistent, popping up throughout multiple years and being used by different teams. For this reason, it's often the favorite. 
Our advice would be to look through interviews of star players on both teams and see if you can find some information on which Gatorade they like. If not, see if you can find anything related, for example candy flavors or fruits. 
Use this knowledge to make a better guess on which color that Gatorade bath will be. 
Which Commercial Will Air First?
This bet is for the people who only watch the Super Bowl for the commercials. We all have someone in our family who's only mission is to see the absolute best advertisements that a company's marketing division can come up with. 
Sportsbooks also offer Super Bowl prop bets on which company will come up first. For this prop, there are multiple possible outcomes and favorites. And although the outcomes can vary each year, there are companies who are mainstays for this prop bet. 
Even on the favorites for these bets, the odds can be quite high, with even being a low valuation since picking the first commercial is difficult. More variations exist for this prop than any of the others on this list as well. 
Sportsbooks will give odds on the advertisers that they know will be appearing during the upcoming game. At the very least, some of the commercials and brands will be known the week prior to the Super Bowl. 
How to win this bet❓ Looking to cash in on this prop bet can be done more accurately by looking at a few things first. The companies with the bigger names will likely go first. This also goes for companies who have been regularly doing Super Bowl commercials.
Also, each year the Super Bowl has companies that run multiple ads, which are usually also the biggest companies. Since the information about which commercials will be run by which companies is available, the big ones running multiple slots should be favorites.  
Betting on a few of the favorites here is also not a bad play, if the odds line up right. 
Head to Head Commercial Battles
One of the variations for Super Bowl prop bets on the commercials, this sportsbook line will list two companies, and you will need to guess which one's advertisement is shown first. 
This is a much easier task than picking the first commercial overall, and will still carry decent odds. Bigger companies will often be favorites to go first, and even then will usually not have any odds lower than -130. 
How Many Commercials will Air?
Another one. This time we have an over under prop bet on the total number of commercials that will be shown during the game. Since the line is set here, we can expect to see even odds on both outcomes.
The Super Bowl on average lasts around three and a half hours, and commercial spots are either a minute or 30 seconds each (most are 30 seconds). Around 30-35 percent of that time will be commercials. 
Over under numbers given by the sportsbooks vary, with numbers ranging from around 75-100. The commercials depend on the number of breaks, so analyzing the play styles of each team can give a good idea of whether its going over or under.