Esports Betting Tips, Types of Games and Betting Sites
Its very likely that within the past years or so that you have heard the name esports at least casually. There is a reason for this, as the online gaming competitions are the most consistent growing spectacle across the globe.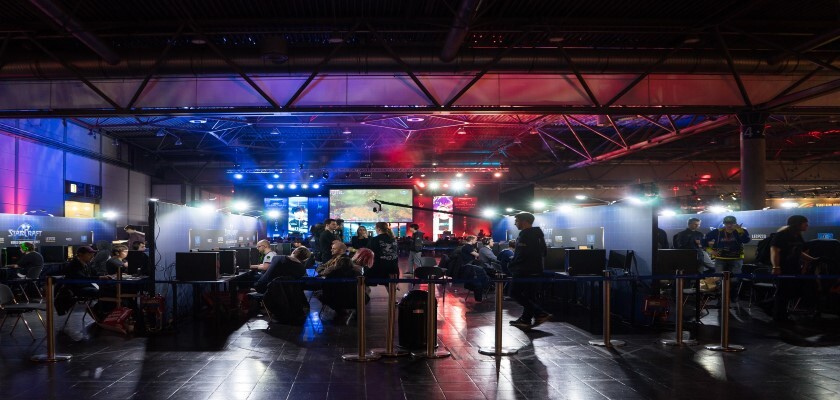 In fact, the number of esports enthusiasts and viewers has really exploded over the past few years.
According to matching statistics, the worldwide esports market was valued in 2020 at around $950 million. The current growth is not expected to stop, as that same number is projected to hit $1.6 billion by 2023.
The sponsorships, tournament prowess and viewers are already higher than you may think. Looking at 2020, the number of esports viewers was approximately around 495 million globally. Compare this to an average of 7.5 million viewers for the 2020 NBA Finals or 9.6 million for the World Series and we can start to understand the massive popularity.
With esports already the number one viewed gaming tournaments in the world, lets get to know the competition a little better with the main points of esports betting.
What is Esports Betting?
The basic way to define what esports is would be to say that esports refers to the competitive and organized video game competitions.
Similar to traditional sports like football and baseball, esports features teams or single players who compete against one another at popular video games. Teams or players who receive better scores in the individual games are declared the winners.
Esports Tournaments have popped up all around the world attracting multiple country's best esports athletes and offering major prizes for the winners. These tournaments are streamed online through platforms like Twitch, and are enjoyed by millions of viewers.
Like any other competition, these massive Esports events can be wagered on in legal states. In the United States, this means real money wagering through online sportsbooks. 
Is Esports Betting Legal in the United States?
Sports betting became legal in the United States in 2018, and each state was left to their own decisions on whether or not to legalize the practice. A good number of states have so far legalized sports betting, however esports betting has largely remained off the ticket. 
It is currently one of the most widely debated topics, as many players are interested in esports betting and wagering on their favorite teams and tournaments. 
New Jersey and Nevada are the two biggest sports betting states in revenue, and have also been the most active in working towards legalizing esports betting. New Jersey in particular has been successful to a point in adding esports betting, as wagers can be made on any esports event where all participants are over 18 years old.
Right now, Colorado is the state where esports betting is the most open. Colorado online sportsbooks are allowed to host esports competitions on their sites, and more than a few of them have taken advantage of this right. 
Esports Betting Sites
The esports betting sites that you will find vary within different states. For online sports betting, New Jersey and Colorado will be the best options for esports betting. Players right now will have to be patient with finding esports betting sites, due to the laws surrounding the competitions. 
With the current legal online sportsbooks, BetRivers Sportsbook stands out among others with its betting lines for esports competitions. The Colorado version of the sportsbook has plenty of betting lines, competitions and odds for esports competitions. 
While more are sure to follow the trend, right now the most extensive lines we have seen are on BetRivers in Colorado. The sportsbook itself can be accessed in multiple states, however the addition of esports betting will have to wait for states approval in most. 
Most Popular Esports Games for Betting
Esports is truly a wide open and varied field of games. There are tournaments for just about any competitive game out there. Games such as Fornite saw major fan popularity before bursting into esports and rising in popularity there, However, not every game that is played competitively is popular.
Currently, these are the «Big Five» games that dominate the world ratings, with Fortnite closing in. 
Dota2
League of Legends
Hearthstone
Call of Duty
CounterStrike: Global Offensive (CS:GO)
These games currently make up the most popular esports tournaments in the world, with Dota 2 being the most lucrative and League of Legends being the most popular and viewed. The biggest tournaments around the world feature these games. 
The list has not really changed all that much since esports start, but could certainly see new games rise in popularity over the next few years. These games also correlate identically with the most popular esports games for betting as well. 
When looking through esports betting lines, the major League of Legends, CS:GO and Call of Duty competitions will nearly always have odds listed. 
Esports Betting Tips for Beginners and Betting Types
Each different sport has specific tips that can help to make better wagers, and esports is no exception. While the competitions are slightly different than more traditional sports, the types of bets that can be made here will not have much variation. 
Esports betting tips will be different for the various betting lines. Here we will go through some of the most popular types of bets on esports and tips for how to make them. 
Moneyline Betting 
This is the most common and popular type of bet for any competition. This is simply a bet on which team or athlete will be victorious in the competition. There is no difference here between esports and other sporting events. 
Players here will wager on which team will win in a certain matchup. The main difference in esports is that different games will have different requirements that must be met in order to win. Despte this, esports betting tips here will include similar strategies and things to look for as in other sports. 
Current Team Ranking: esports rankings exist both on the US and global level. These are decided based on their records in competitions, and are often updated yearly. Upsets against top teams are not easy to acheive in esports matches, and therefore the odds will be high on underdogs. 
Competition Experience: There are various tournaments throughout the year for different esports games, including both local and prestigous global competitions. The more experience a team has at a certain event will give them better chances going into the next one. 
Roster Changes: Esports teams can make changes or trades to their rosters, and they tend to do so more often than teams in other sports. When a team makes a new aquisition, its important to examine both his past performances and the player before him to understand the difference it can make. 
Moneyline wagers in esports betting will follow the same general overview as in other sports, which is two teams going head to head, and betting on which one with be victorious. Paying attention to the experience in different competitions and current team form will help to make better moneyline bets here. 
Map Betting
This type of bet is exclusive to esports, but will constantly pop up in most games like League of Legends, Call of Duty and Fortnite. Betting on the map is simply a moneyline bet on a certain round of the competition, like betting on the first period in a hockey game. 
Esports games will have different maps that determine the setting of each round. The type of maps or number of rounds will vary depending on the competition. Although map betting is essentially a moneyline bet, it can be more difficult to make since specific maps will benefit different teams.
The maps will also not be known until before the start of the event, and the processes for choosing which maps will be used can vary. Generally, each team will ban certain maps from contention until only one or two are left.
However, there are competitions where teams with the higher rank will get an additional ban, which can end up being a massive benefit. The good news is that esports players often have Twitch or streaming videos of them practicing, so figuring out which players/teams will play better on certain maps is very possible. 
Total Maps 
Another common type of bet that can be found in all competitions are over/under or totals bets. These bets will have the sportsbook give a number for a total number of maps in each round, and the player will need to guess whether the final total will be over or under that number. 
The total number of maps that can be played will depend on the tournament or game being played. For example, CS:GO tournaments will often be best of five competitions. This means the total number of possible matches will be five, with the lowest number being three. 
While the maps will not be known before the competition, the skills and experience of each of the teams will be. If there is a major gap in skill between the teams, the total number of maps has a better chance of being lower. 
The difficulty here lies in the small amount of room for mistakes. In esports competitions, a best of five tournament means one team will need to win the first three games to get the under, so betting here heavily depends on the difference in skills and form between each team.