FanDuel sports betting app
Downloading the FanDuel mobile app provides a more free ranging way to bet and is available in many different states with legal mobile sports betting. Registration can be completed either on the desktop version of the app or by downloading the apps and signing up there. The Android app signup can be found on the official FanDuel website by searching for the app.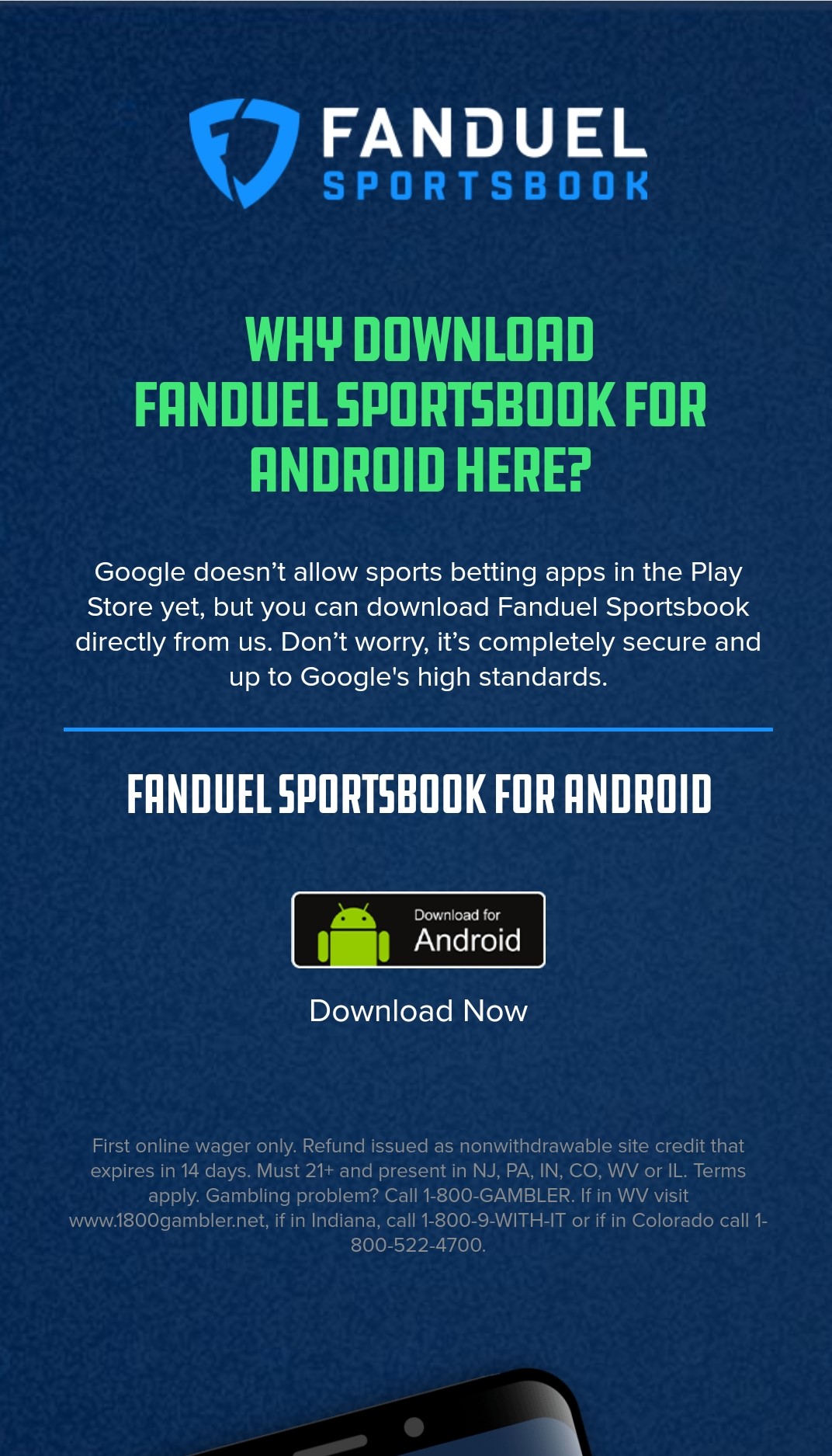 FanDuel continues to sit as one of the most well-known companies surrounding sports betting and daily fantasy games in the country. The company is based in New York City and was started in 2009. FanDuel was the first major company to bring daily fantasy games to the forefront of online sports contests. 
To download the FanDuel app and get started completing registration, you need to follow instructions for each specific version. The IOS version of the app can be downloaded like you would a normal mobile app in the Apple store. The instructions for the Android version are laid out in the photos above. 
Right now, the FanDuel Sportsbook mobile app can be accessed from all over the US including states such as New Jersey, Indiana, Pennsylvania and Michigan. 
Payment Methods on FanDuel Sportsbook
One of the first things that you will be requested to do after completing registration will be to select a payment method and make a deposit. There will be plenty of different payment methods available for you to make a deposit, including a few that can also handle withdrawals as well. 
ACH (electronic checking or direct deposit) - (deposit, withdrawal)

Debit/ Credit Cards - Mastercard, VISA

FanDuel PrePaid Card

Online Transfer 

PayPal - (deposit, withdrawal)

Wire Transfers

PayNearMe

Cash at Cage

Check - (withdrawal only)
If you choose not to make a deposit right away, then you can always do so later by logging into your account and going to the payment section in your account information. When selecting a payment method for deposits, it's important to know whether this method can also be used for withdrawals as well or not. Choosing a method that can do both will help speed up the process.
Players can also make payment transactions at FanDuel approved physical locations in their state. These will be places that have partnerships with FanDuel and accept both deposits and withdrawals in cash. Each state will have their own different businesses partnered with FanDuel. For example, the Golden Nugget Atlantic City in New Jersey accepts payments for FanDuel. 
Making Bets on FanDuel Sportsbook
Between the desktop and mobile versions of FanDuel, there are not many noticeable differences. The design and betting features will remain the same although the layout will understandably slightly change. The main features of FanDuel can be accessed by using the tabs at the top of the screen. Down the center of the screen you can see all of the upcoming games for that day.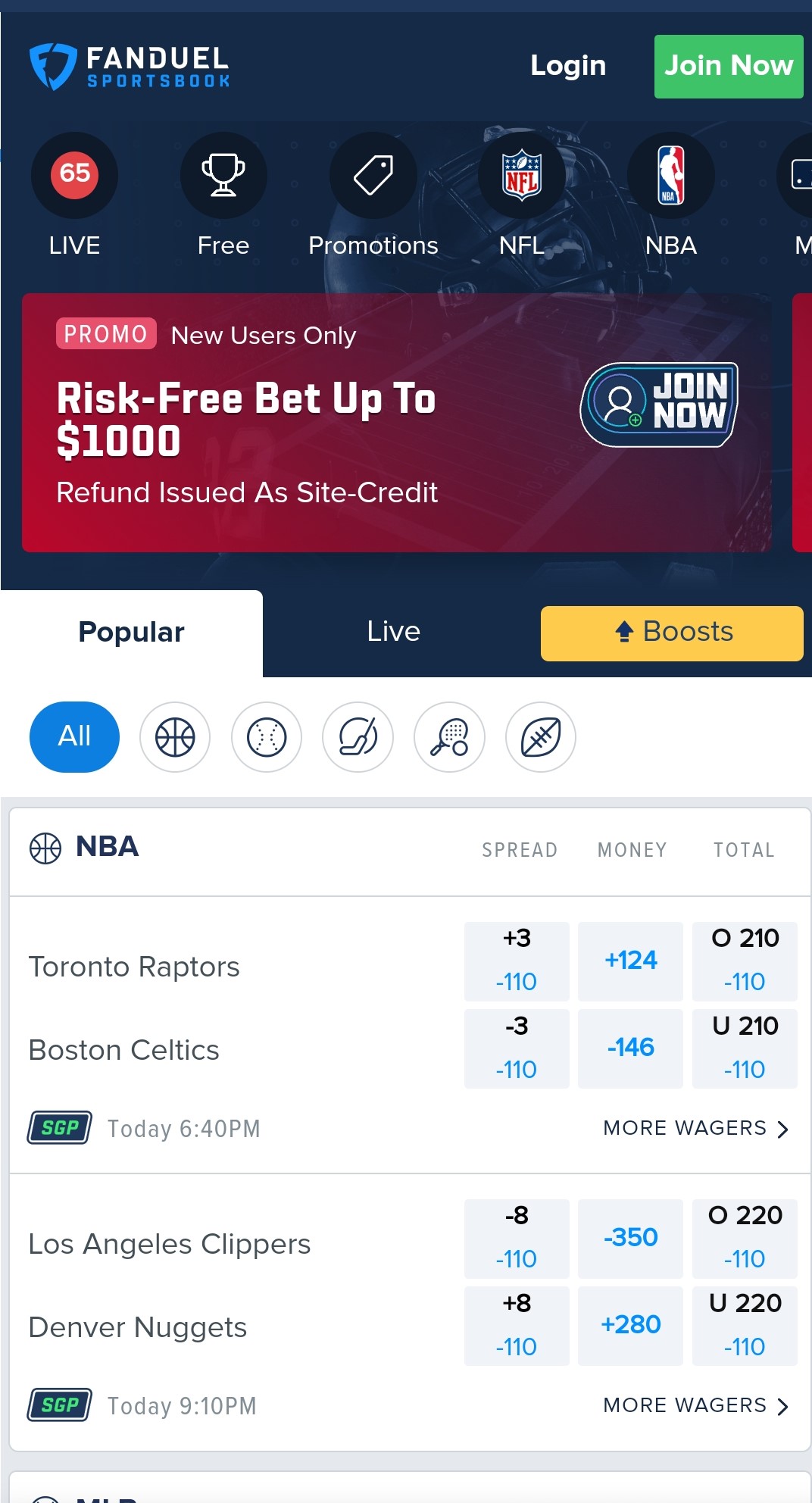 Down the center, you can easily filter the type of sports games you want to see that day as well as check out which games are currently being played in the live betting section. FanDuel odds boosts will give players higher odds on select betting markets in different sports. This is another one of the options to look for when going down the center screen. 
The button tabs at the top of the screen will give you the ability to quickly travel to some of the pages for the most popular leagues available for betting, however at the bottom of the screen there is also an A-Z sports tab. Clicking on this will show you all of the sports featured on FanDuel that currently have bets available in them.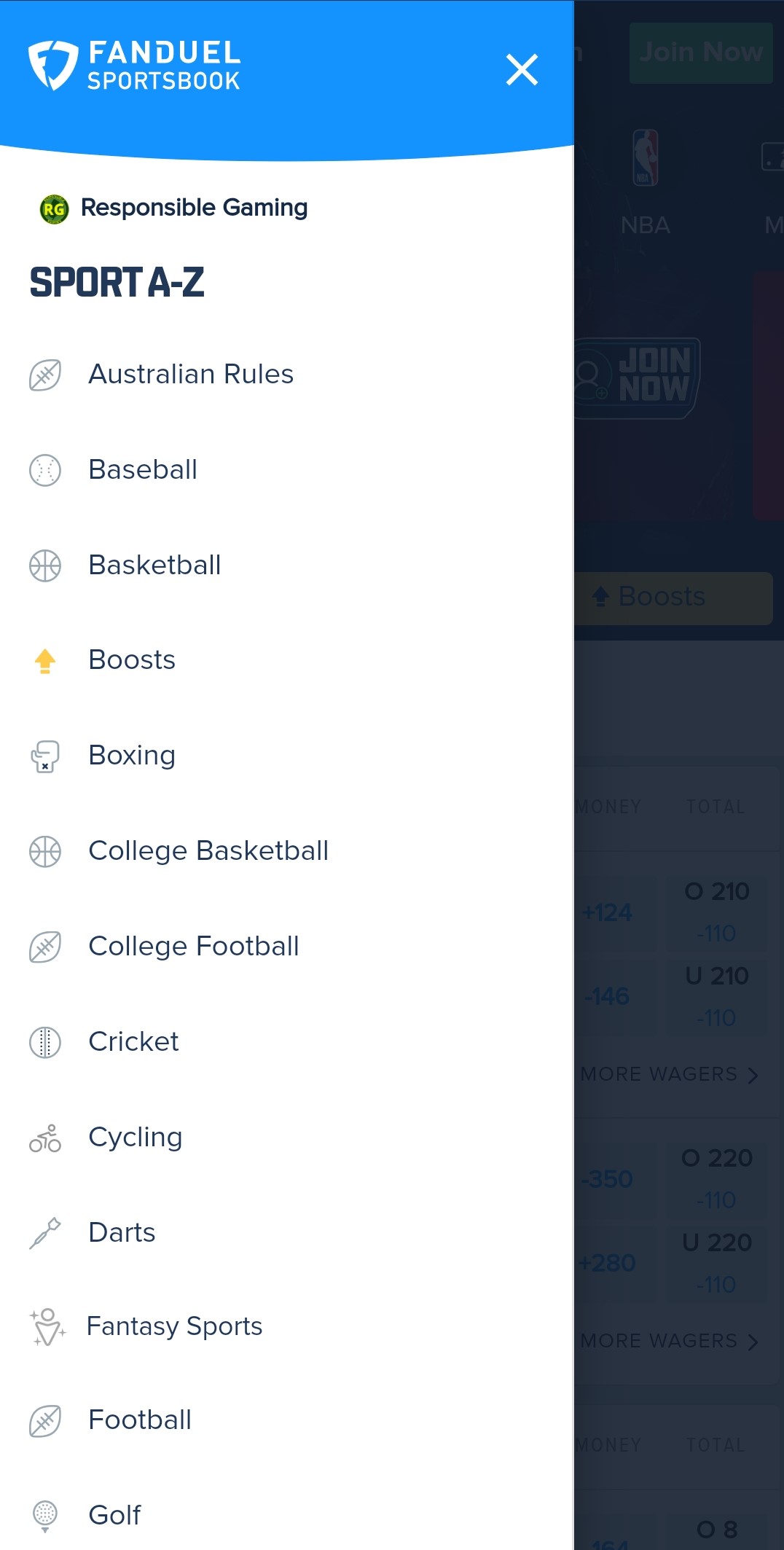 Clicking on any of the sports will take you to the page of the selected sport. This is where you will be able to find any of the games or leagues within that sport. The sports will be separated by leagues, each of which contains all of the games and betting lines for that specific league. Futures bets will also be listed in one of the tabs above for each league, if applicable.
Before clicking on a specific game, you can scroll through the league's entire schedule for the day. These games will be accompanied by their main betting markets  including odds on the moneyline, the spread and the over/under. After a game has been selected, you can see all of the available betting markets for that game. 
FanDuel Baseball Betting Markets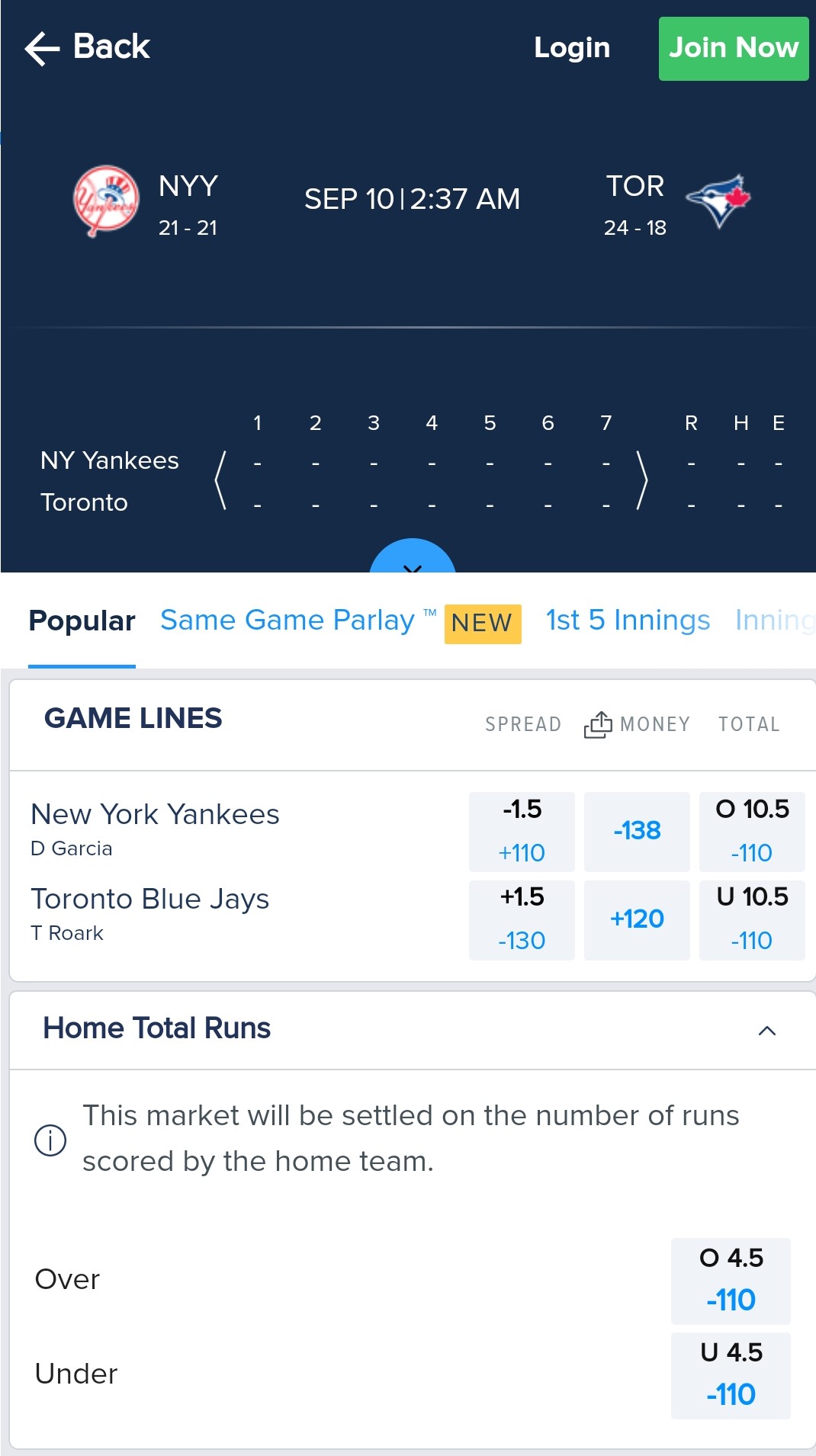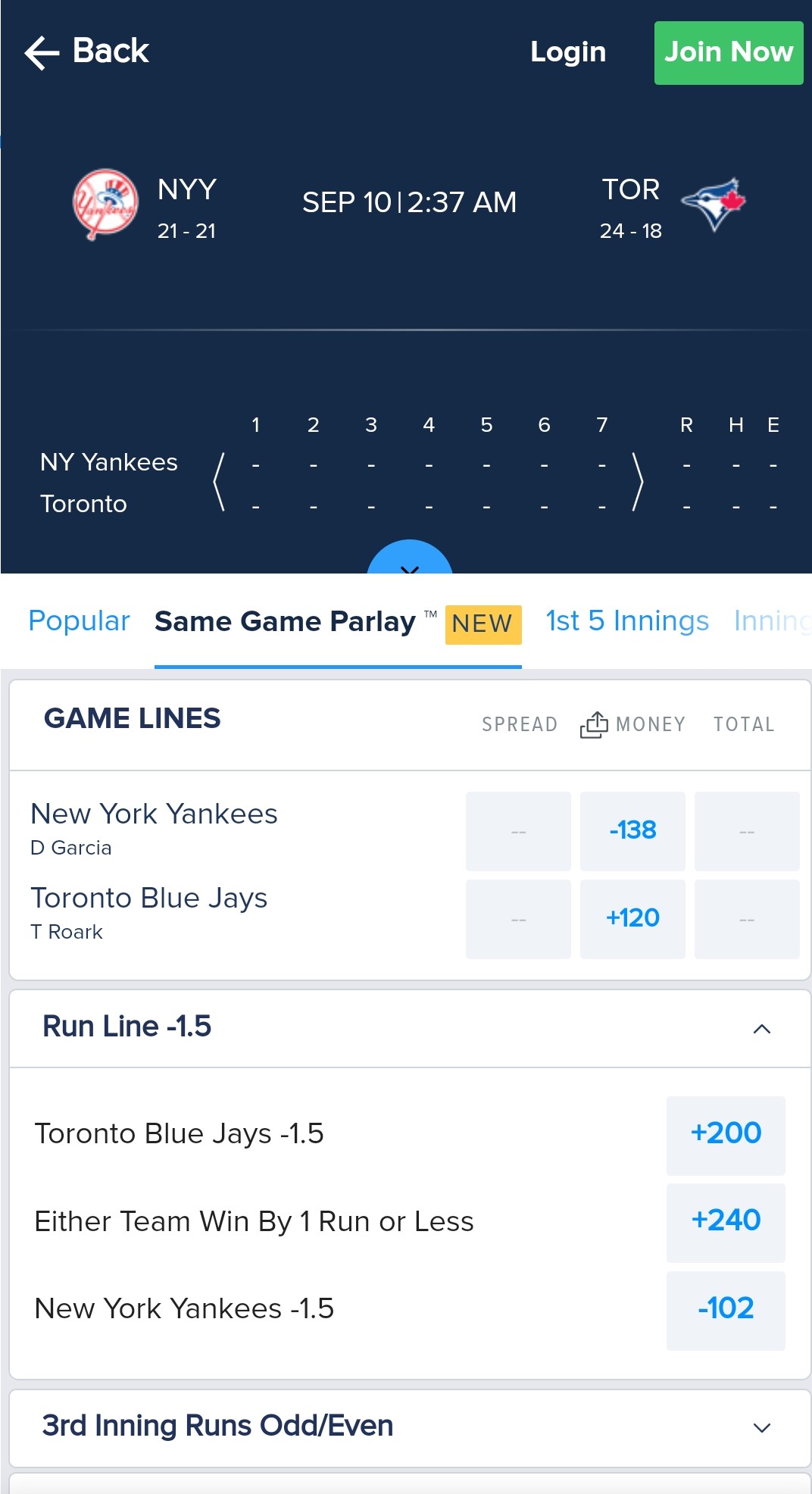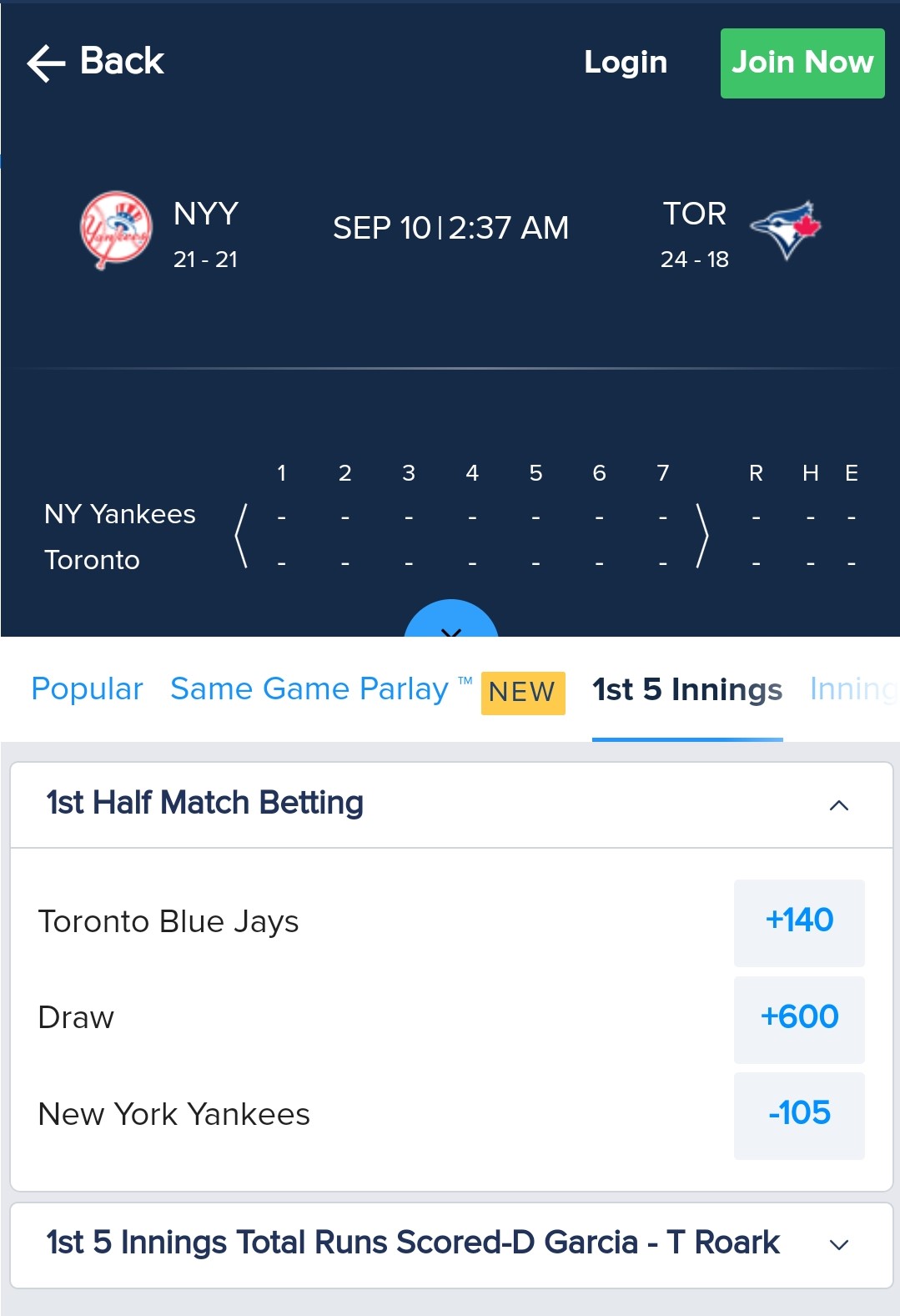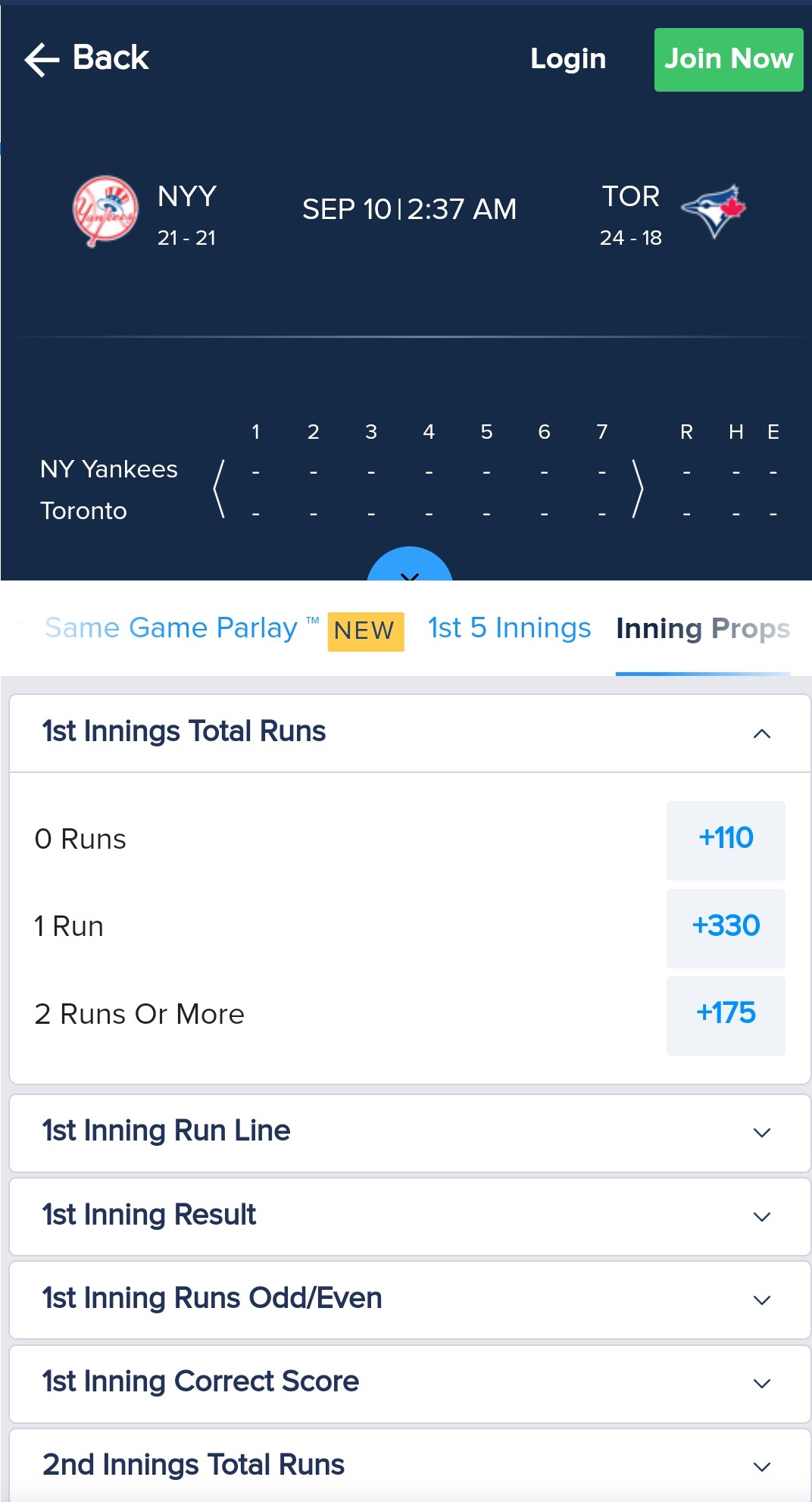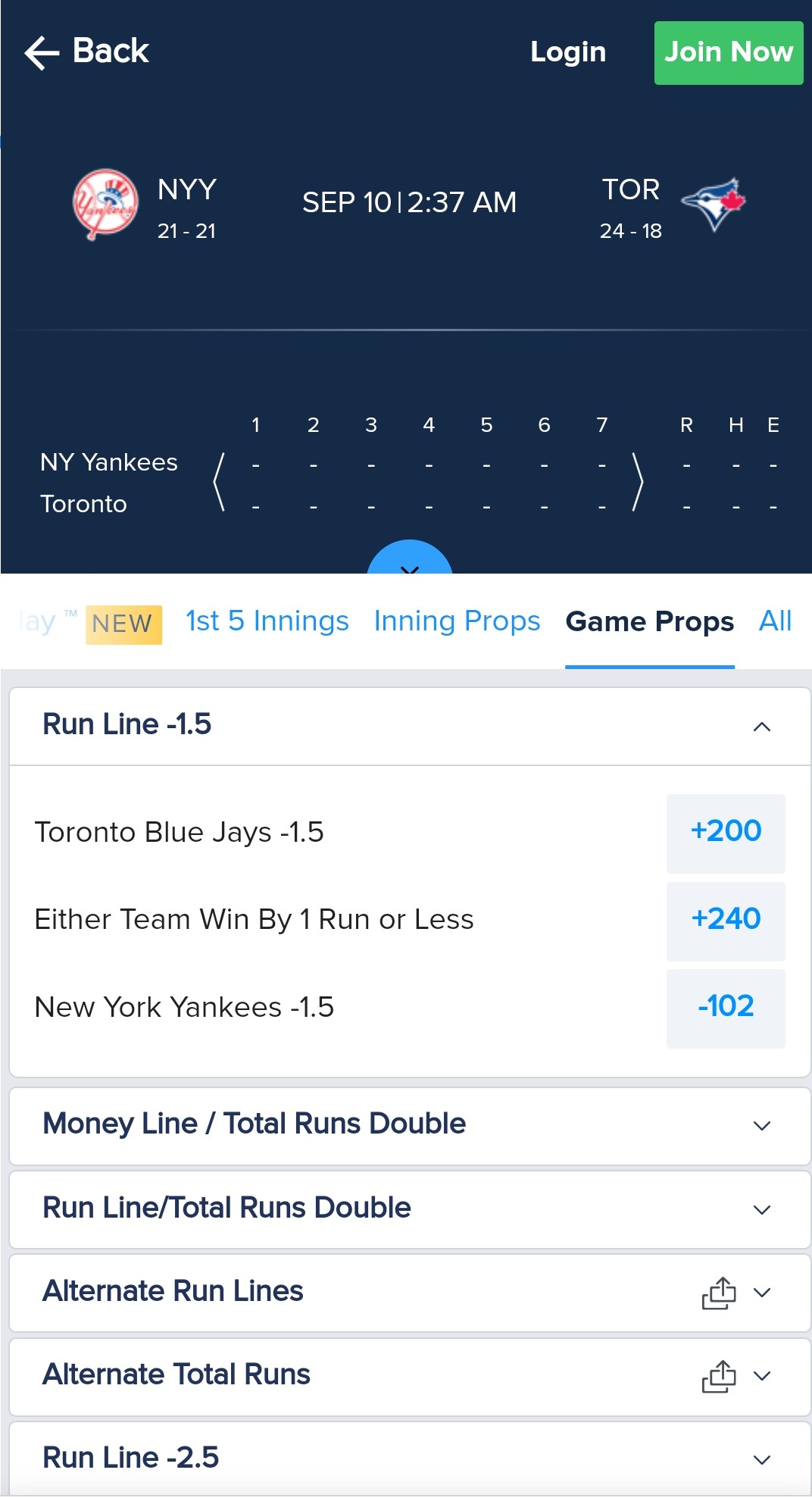 FanDuel features a lot of different betting markets for many of its sports, especially for popular US sports and leagues. Switching between the different bet types can be done through the use of the tabs, in order to find more specific markets. After finding a bet that you want to make, you will need to add it to your bet slip. 
This can be done easily by clicking on the listed odds next to the market you want to make. Doing so will automatically enter the odds and market into your bet slip. Adding multiple markets will give you the opportunity to make different types of bets including parlays, teasers and round robins. You will also be able to bet on each game individually.
(Teasers are available for more than two football and basketball markets)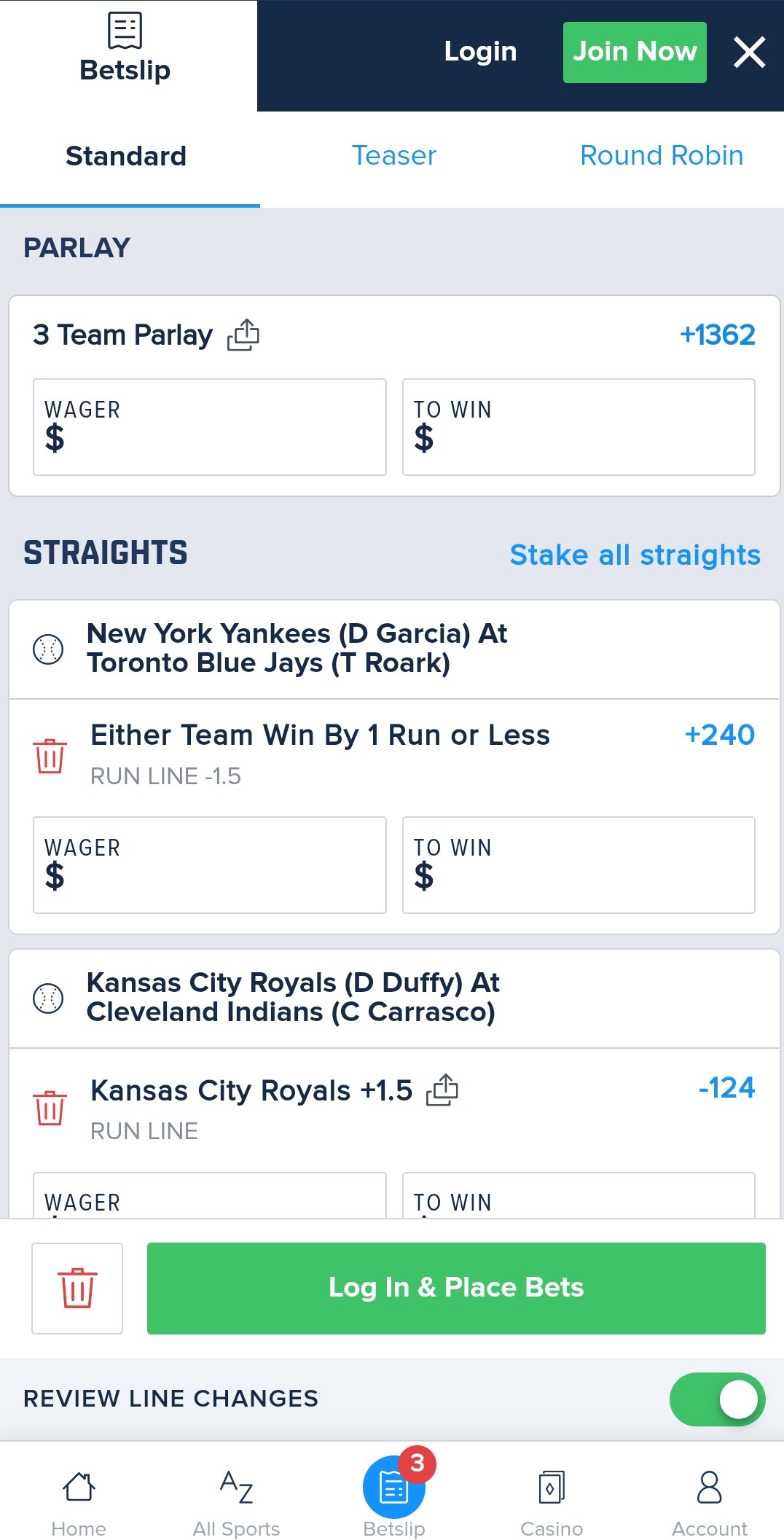 After you have chosen the bet type, you will need to decide how much to wager. For parlays, you will be wagering a single amount, whereas if you have multiple singles bets you will need to wager an amount for each. All past wagers, both settled and unsettled, will be placed into your account's bet history. For every bet you make, you can come back here and see whether the bet won or lost, and at what time it was made.