SugarHouse sports betting app
You can go to the official SugarHouse website and get started with registration by clicking here. You can access this site on your desktop or from your mobile device. Going to this page will get you started with registration at SugarHouse.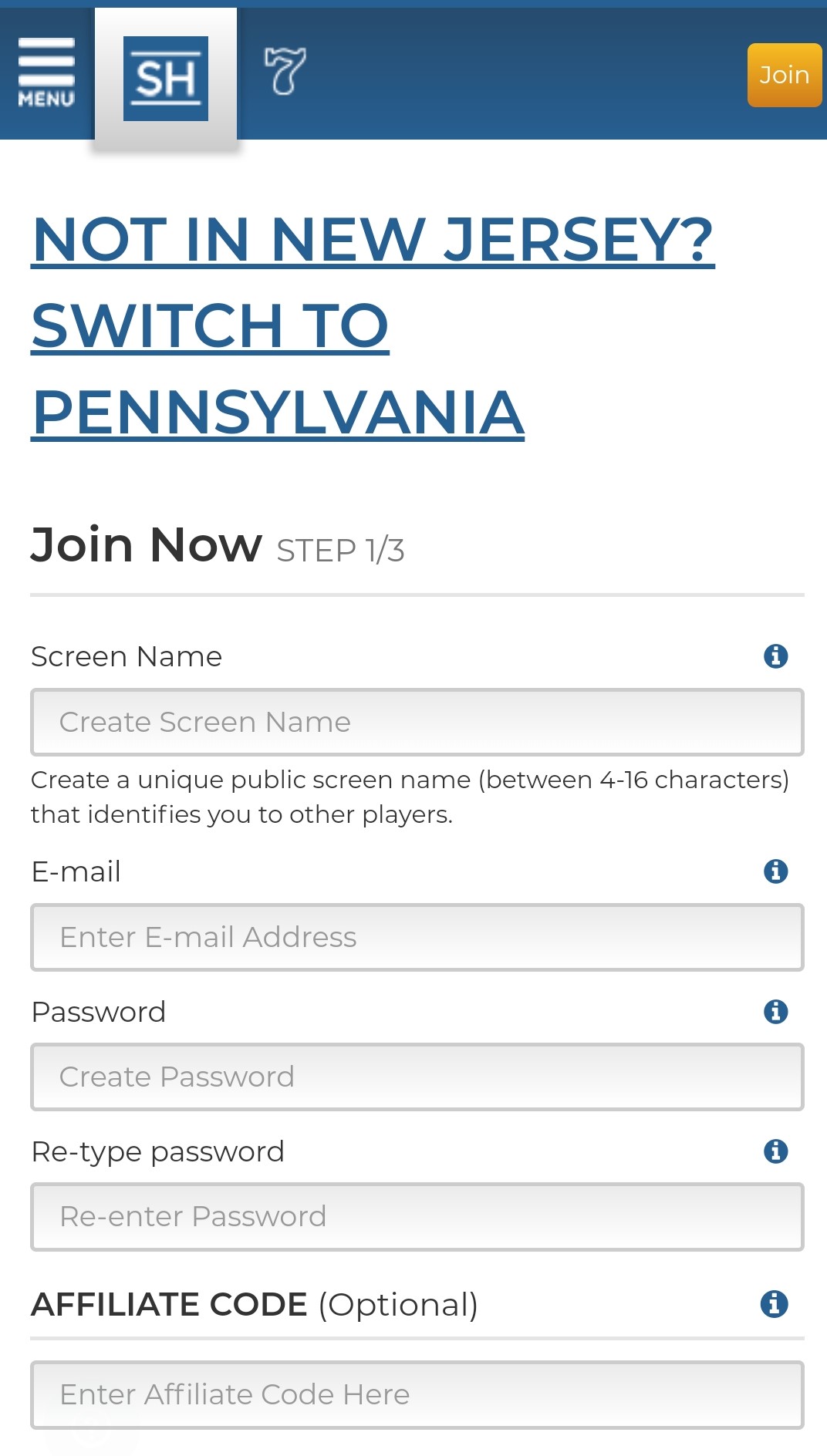 Once you have finished registering at SugarHouse and have entered the site, there will be a button at the bottom of the screen allowing you to download your version of the app. If you are clicking on the Android version of the app you need to select download and wait for the file to appear on your device. When this is done you can open the file and click install.
The app will appear on your Android and will be available for use. SugarHouse also has an IOS version of its sports betting app, which can be found and downloaded in the Apple store. 
After your account has been approved, you will only need your email address and password to log in and get started experiencing sports betting and more on the SugarHouse Sportsbook app.
SugarHouse only requires one permission for using the app. It will need to check your location upon logging in, and periodically when using the app and making bets. 
The registration process is fairly quick and the information necessary is quite standard across all sportsbooks with little variation between states. You can read more in-depth information about registering a SugarHouse account here.
Making Deposits and Withdrawals on the SugarHouse App
After creating an account and logging in, you will immediately be prompted towards making a deposit. You may also do this at any time by clicking on the cashier in the top right corner of the screen and selecting the deposit option.
The SugarHouse mobile app has limited options available for depositing funds. The most recommended option would be to use online banking, which is also the only true online deposit method available.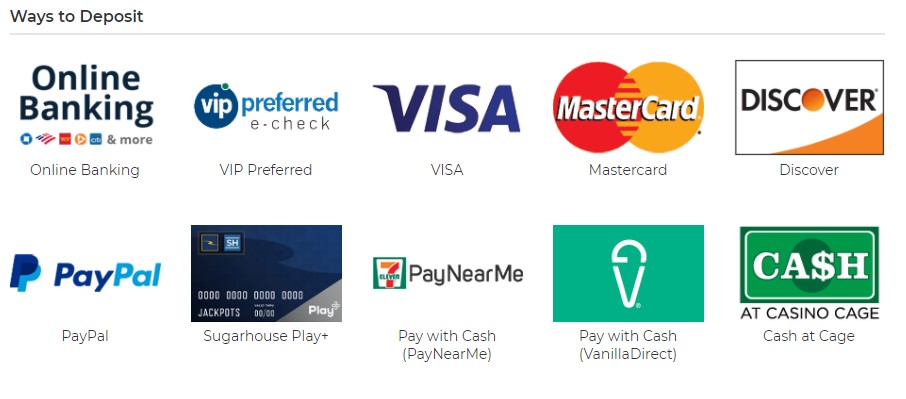 Withdrawals can also be made in the cashier section on the SugarHouse mobile app. Online banking is also available for withdrawals, so you can use the same payment method for all of your transactions.
This is highly recommended due to the convenience of online banking. The other option is to receive a check by mail, which could take up to 14 business days and requires a minimum withdrawal amount of $500.
It is possible that SugarHouse will ask for extra documentation when withdrawing funds, which can be done by uploading a document in the required space. 
Betting on the SugarHouse Mobile App
There is no need to start all over again learning how to bet on SugarHouse if you have previously used the desktop version.
The mobile apps follow the same layout and design though some things may be different depending on the state you are using. The main characteristicics will remain consistent however.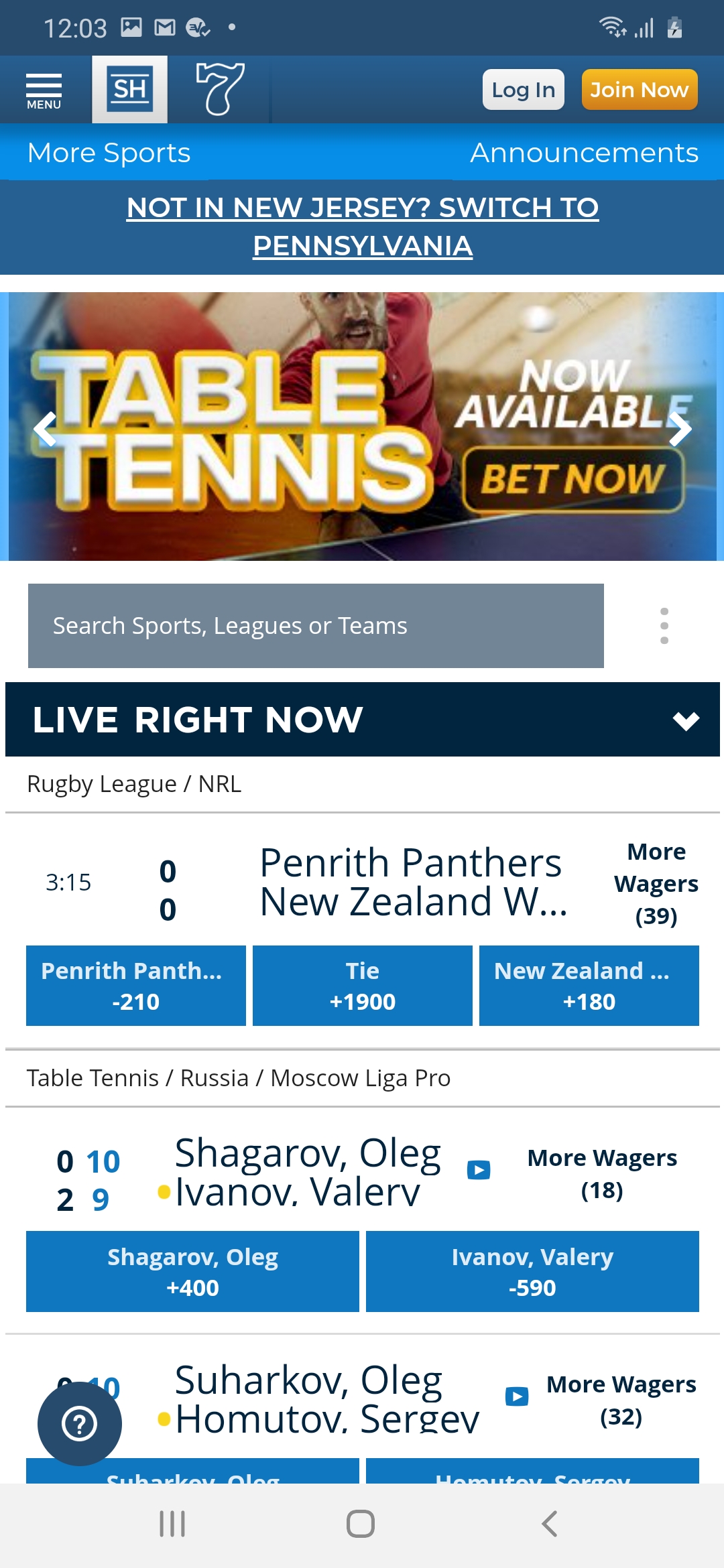 You can navigate to different sections of the SugarHouse app using the drop down menu on the left side of the screen. This is where you will be able to find which sports have bets available, live games being played and more. 
In this sidebar you can easily go to sections like promotions, the help center and also the SugarHouse online casino, among others. The casino can also be played on the app using the sportsbook account that you have created. 
SugarHouse Sportsbook/Casino Sections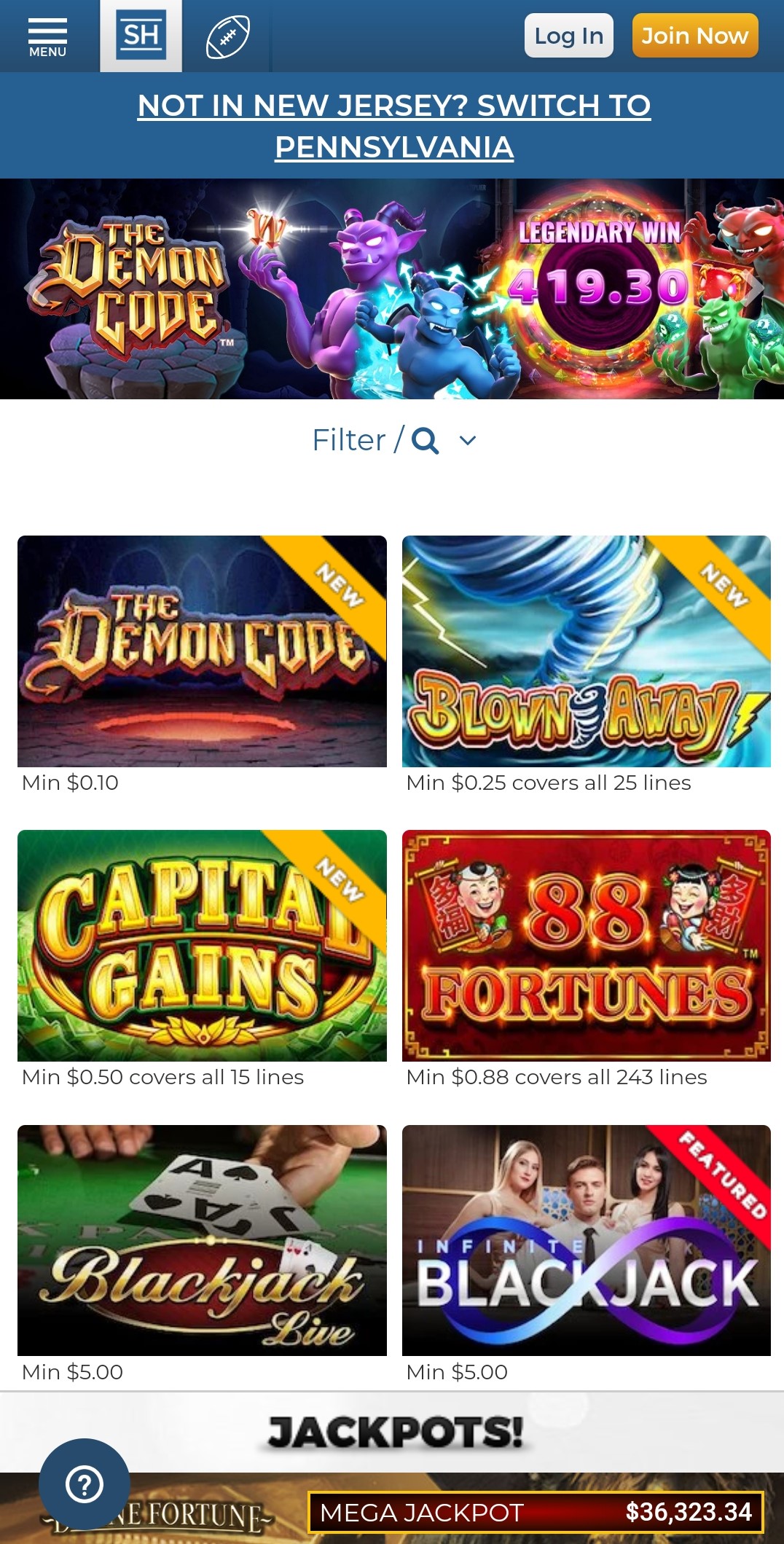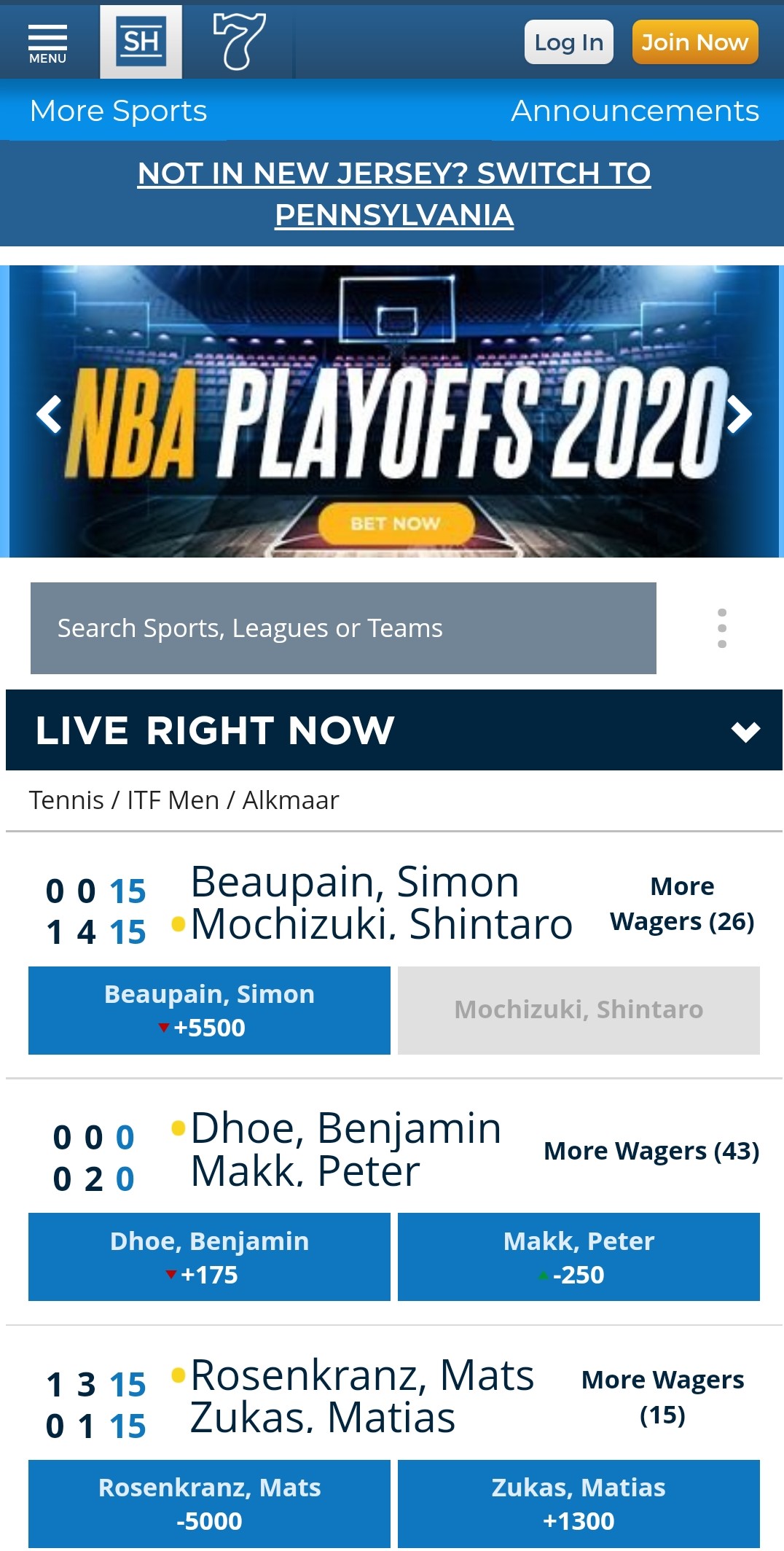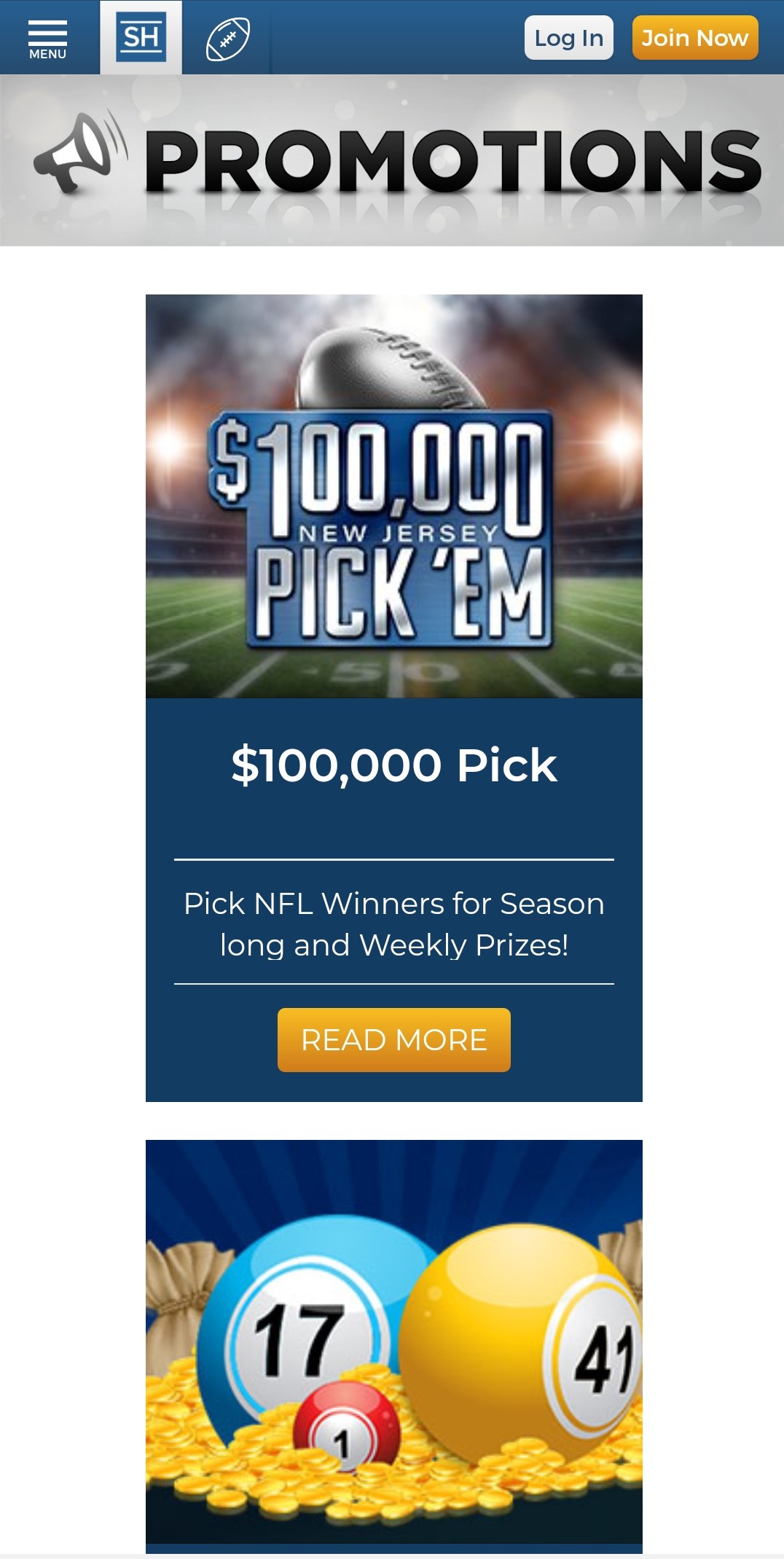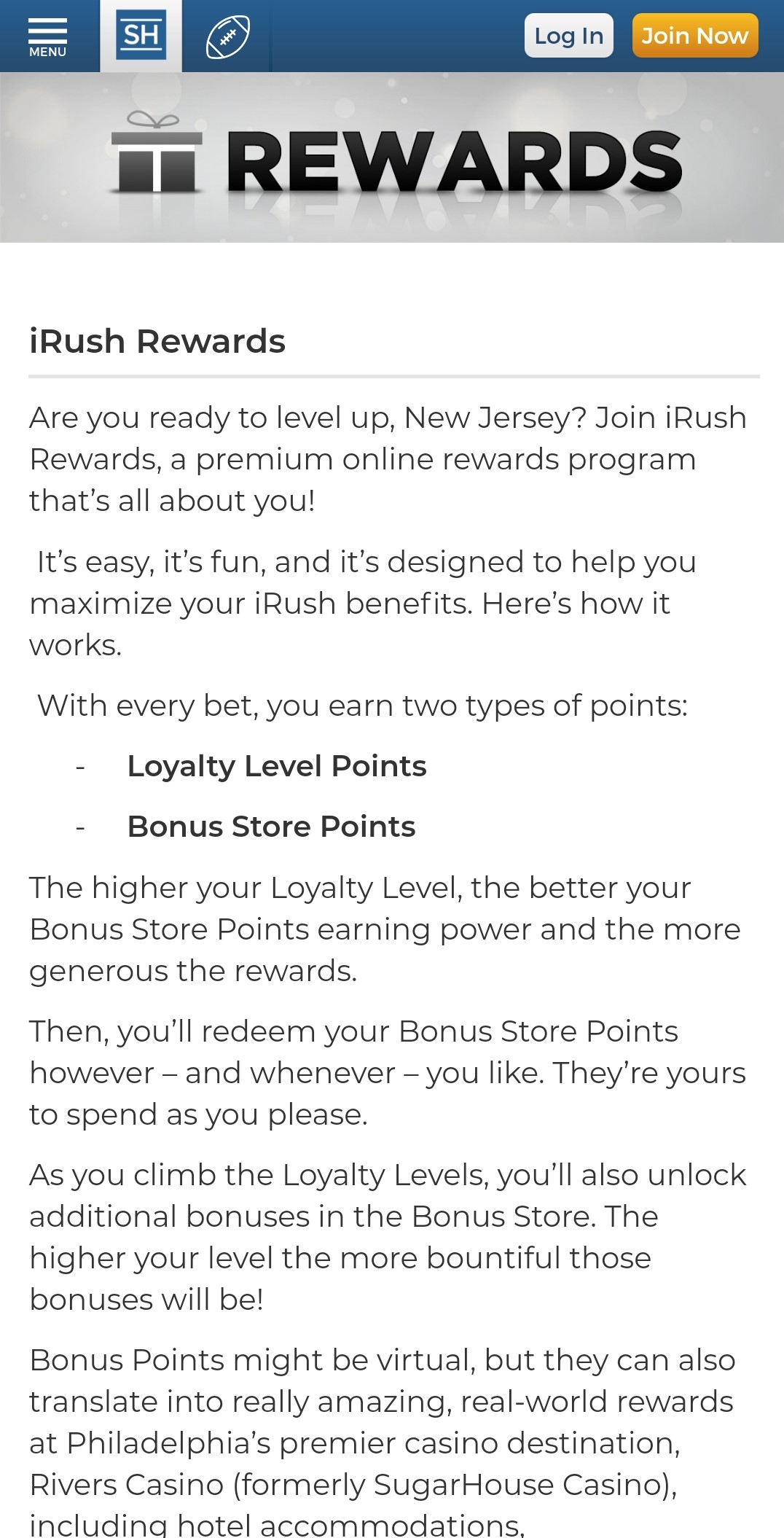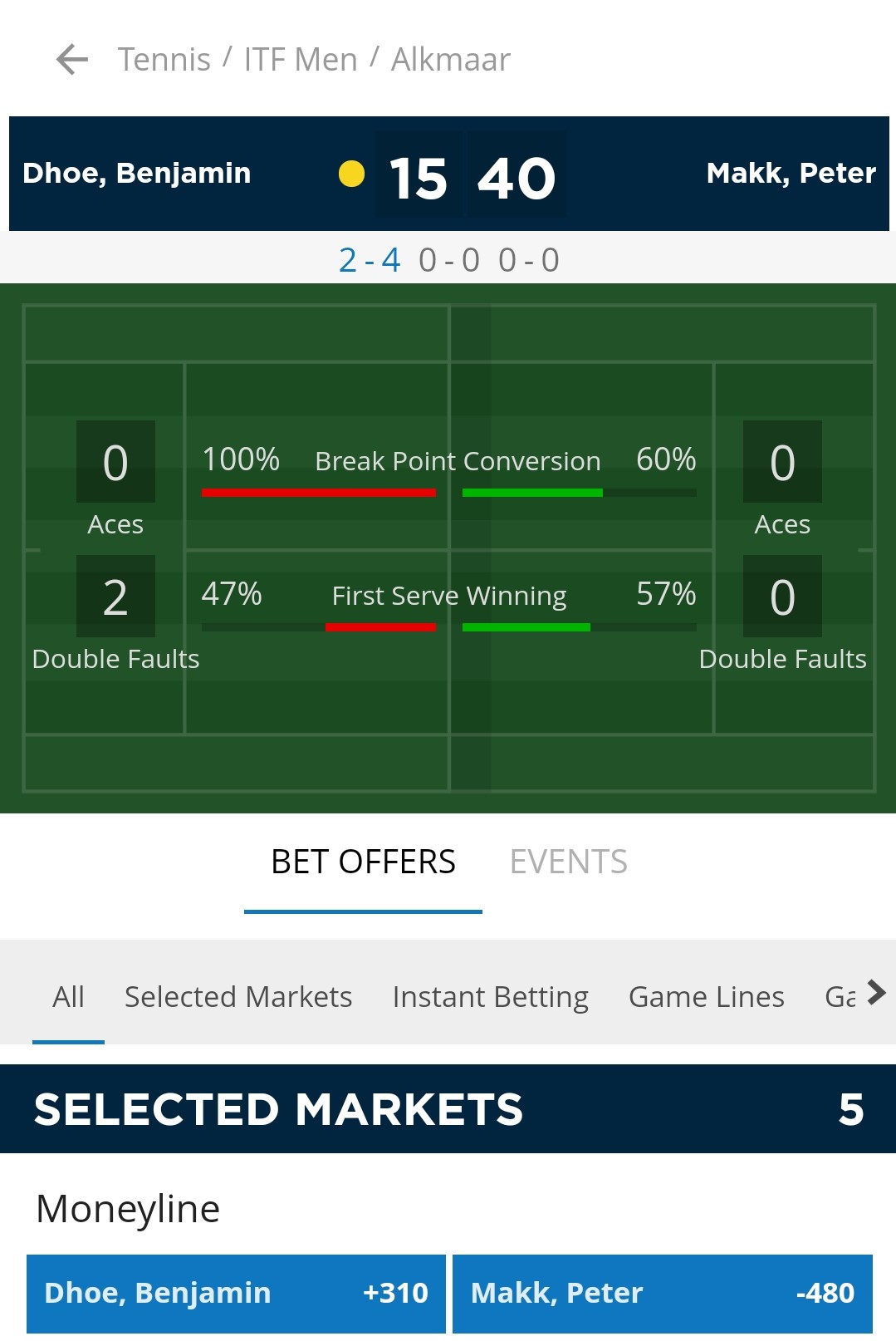 All of the different sports with bets currently available in them as well as live games will be listed down the center of the main screen. You can retract these tabs to get a complete view of each sport as well as the number of games that will be played that day.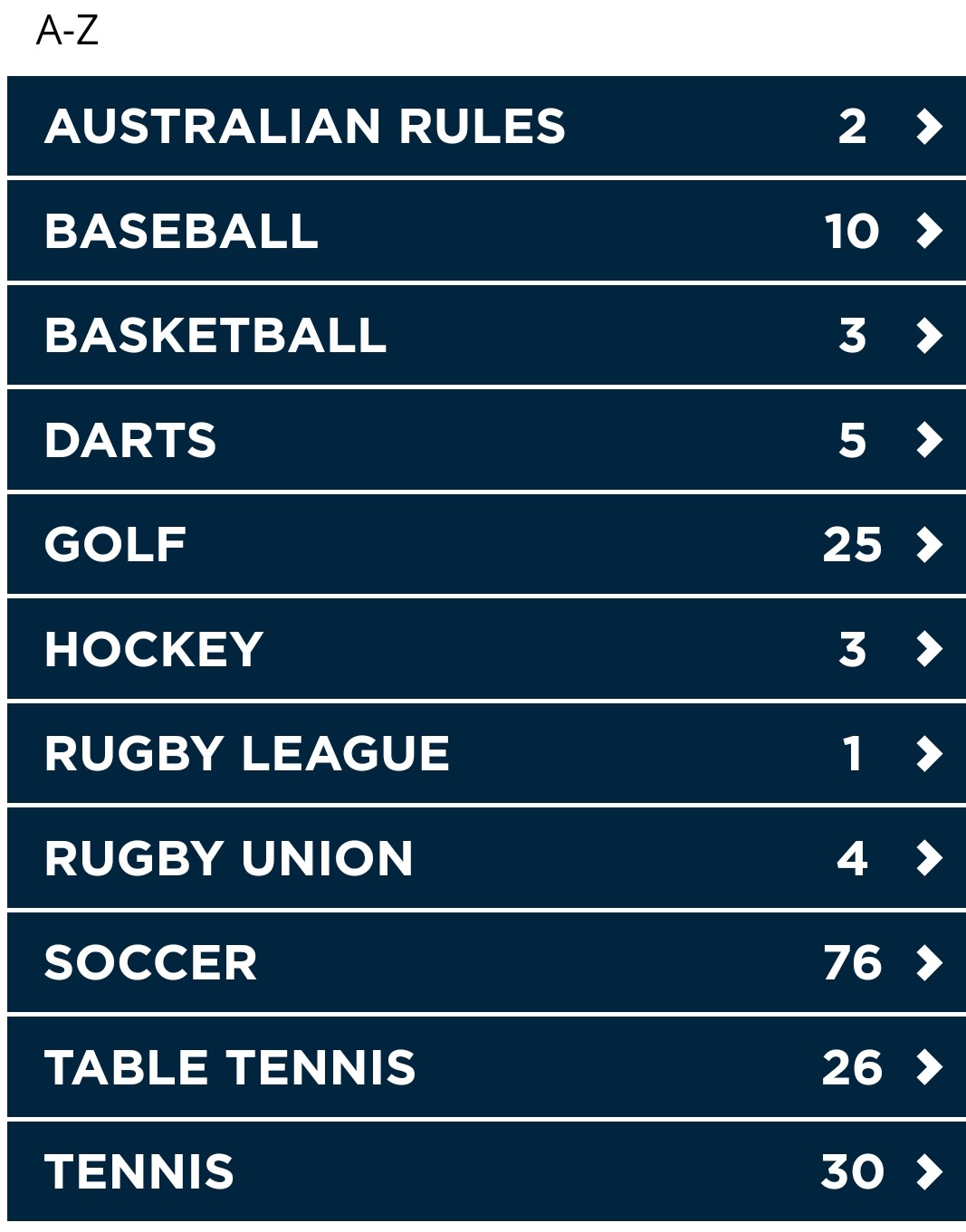 Likewise, you can also drop down any sports tab and see all of the games available without leaving the main page. Clicking on any of the live games will take you to the main live screen for that game.
Odds for the outcome and the main over/under and handicap (spread) bets will be shown on the main screen for every game. After finding and clicking on a specific game you will be shown all of the betting markets and lines for that competition. 
SugarHouse Betting Markets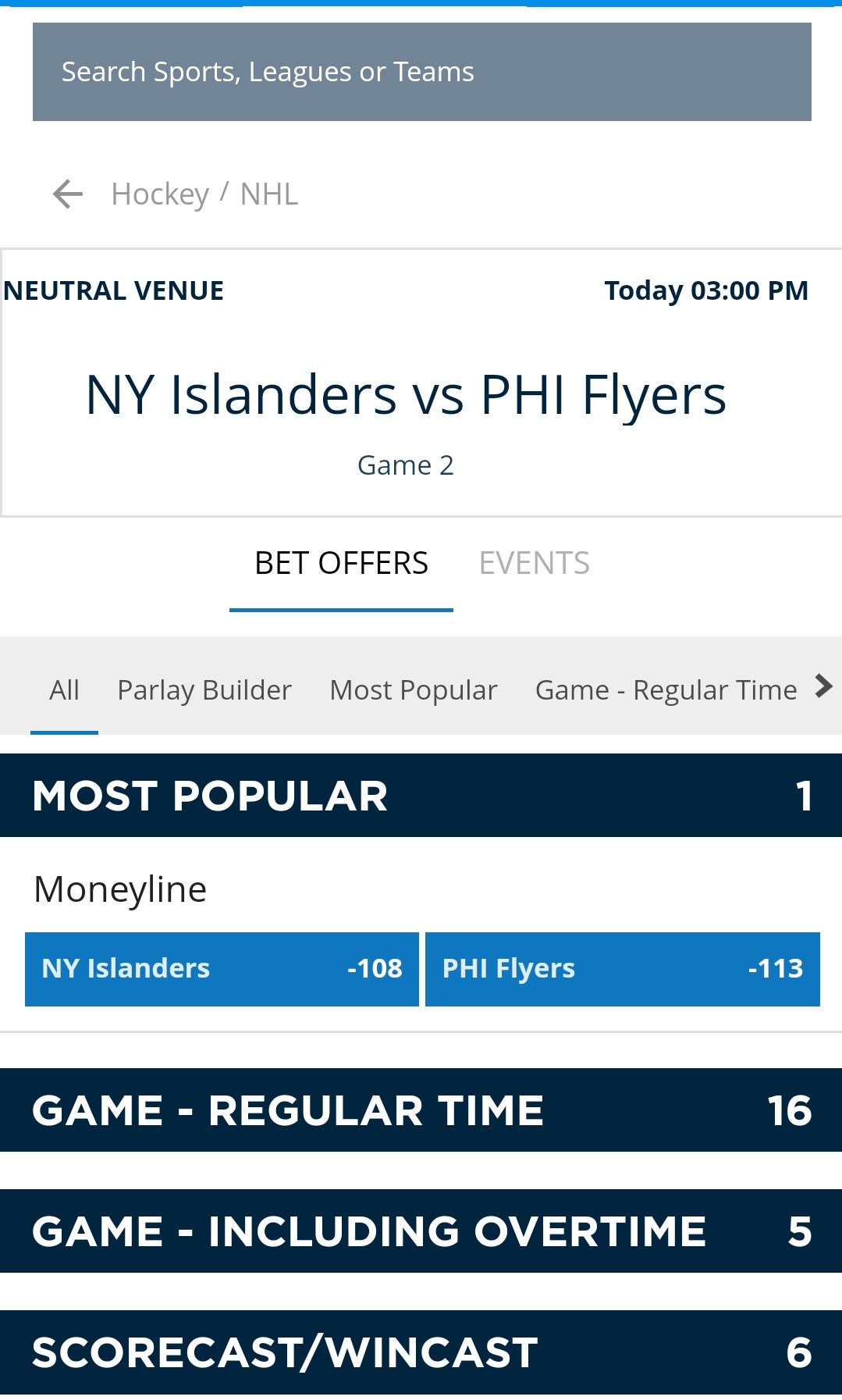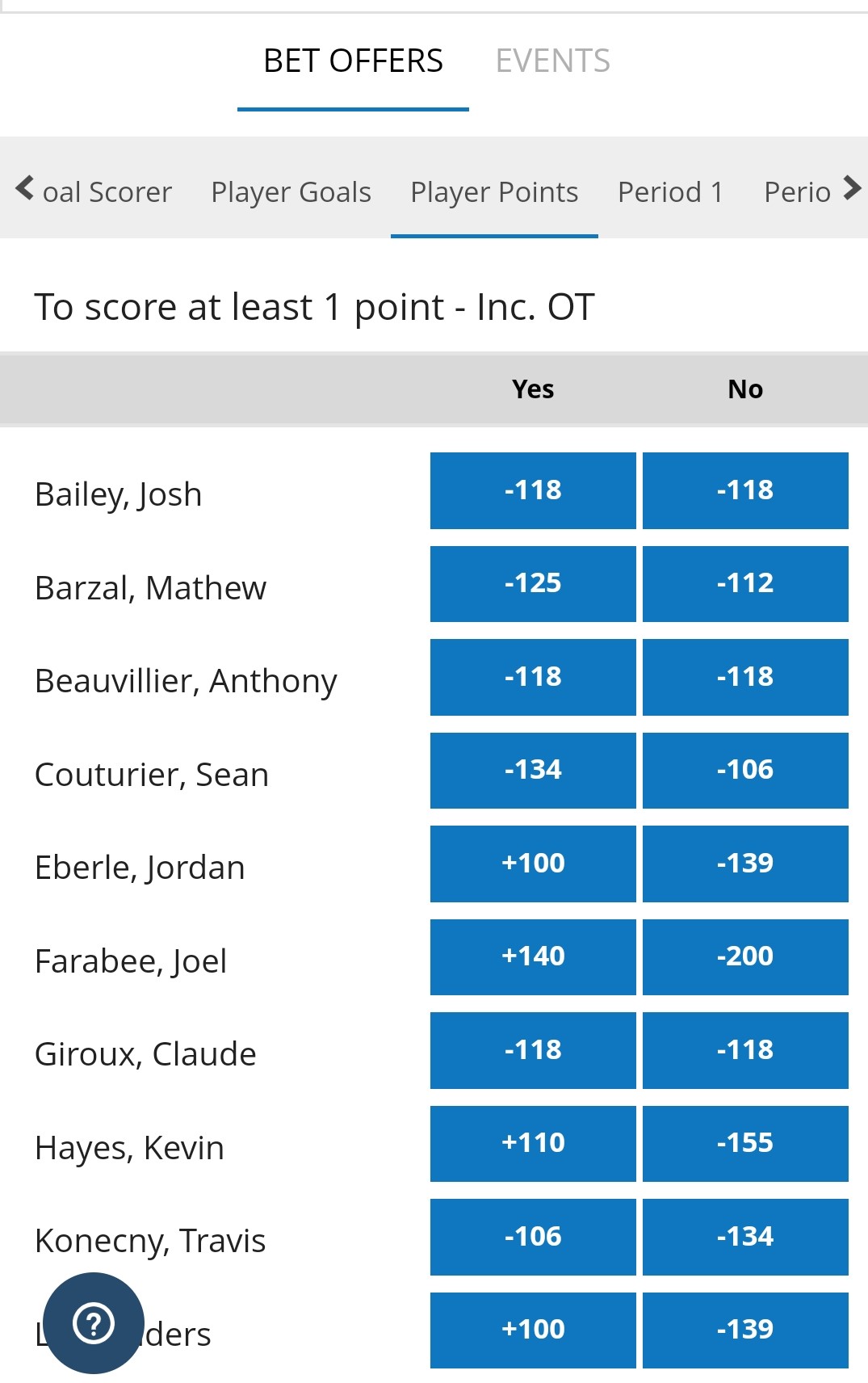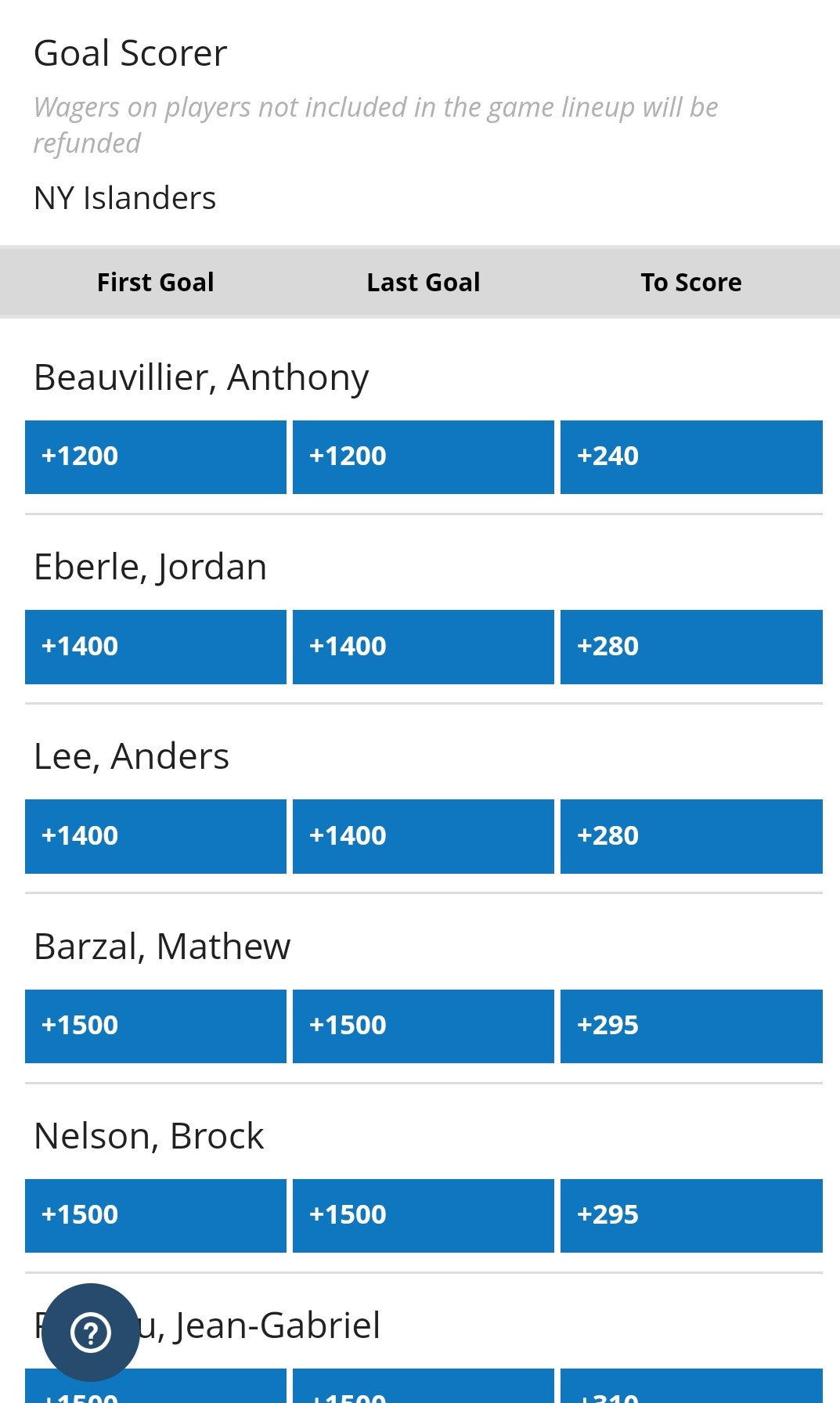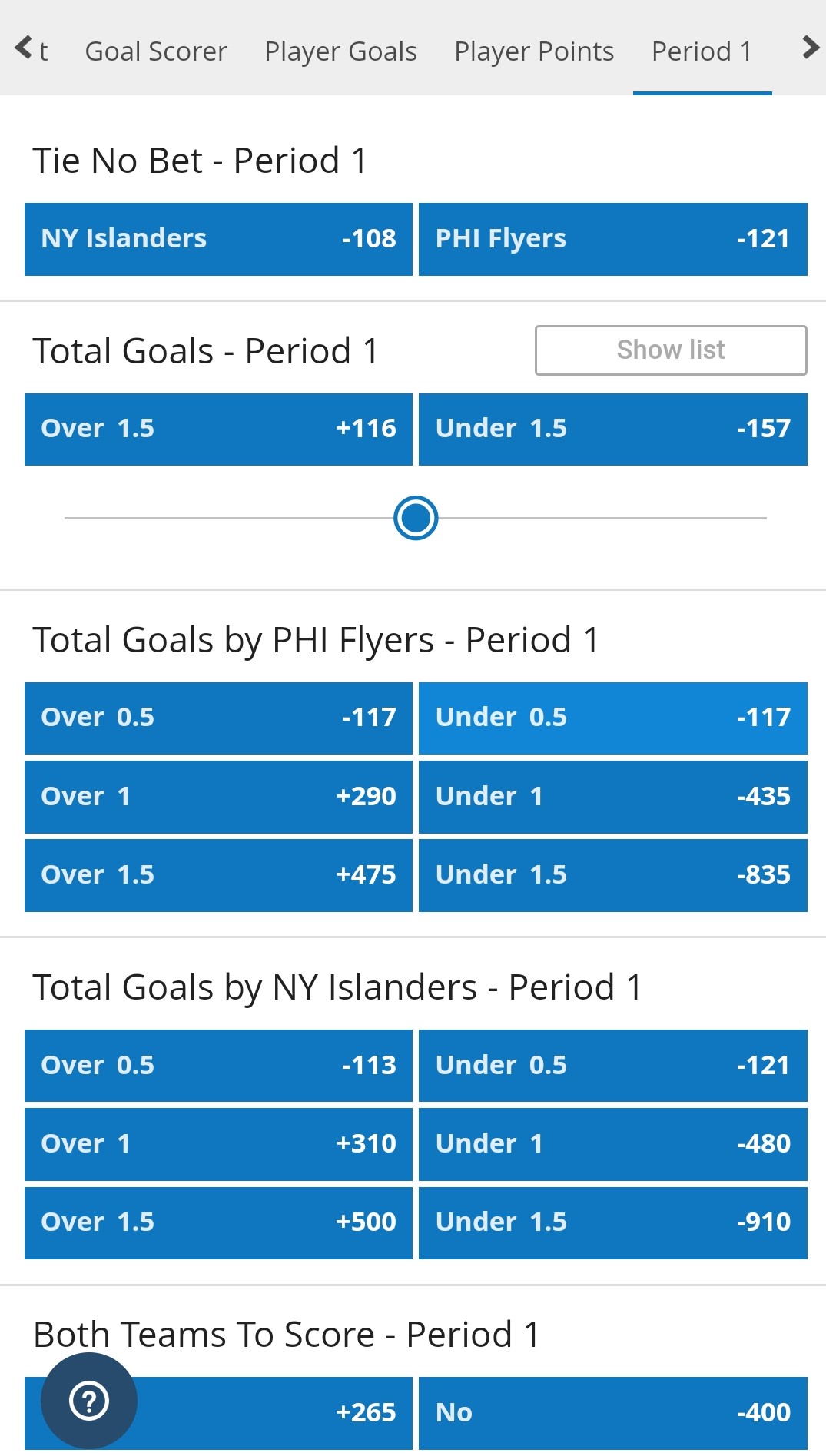 The betting types will be listed in the same way as the different sports on the main screen. Each different betting market will be an individual tab, which can be opened and retracted. The number of bets available for each market will also be shown next to each tab. You can switch between different categories using the side scrolling tabs directly under the game listing.
Once you have found a wager that you want to make, simply click on the odds listed and the selection will be placed into your bet slip. You can add multiple markets into your bet slip at once. If you have more than one market in your bet slip, you will have the option to make parlay or round robin bets, or bet on each line individually.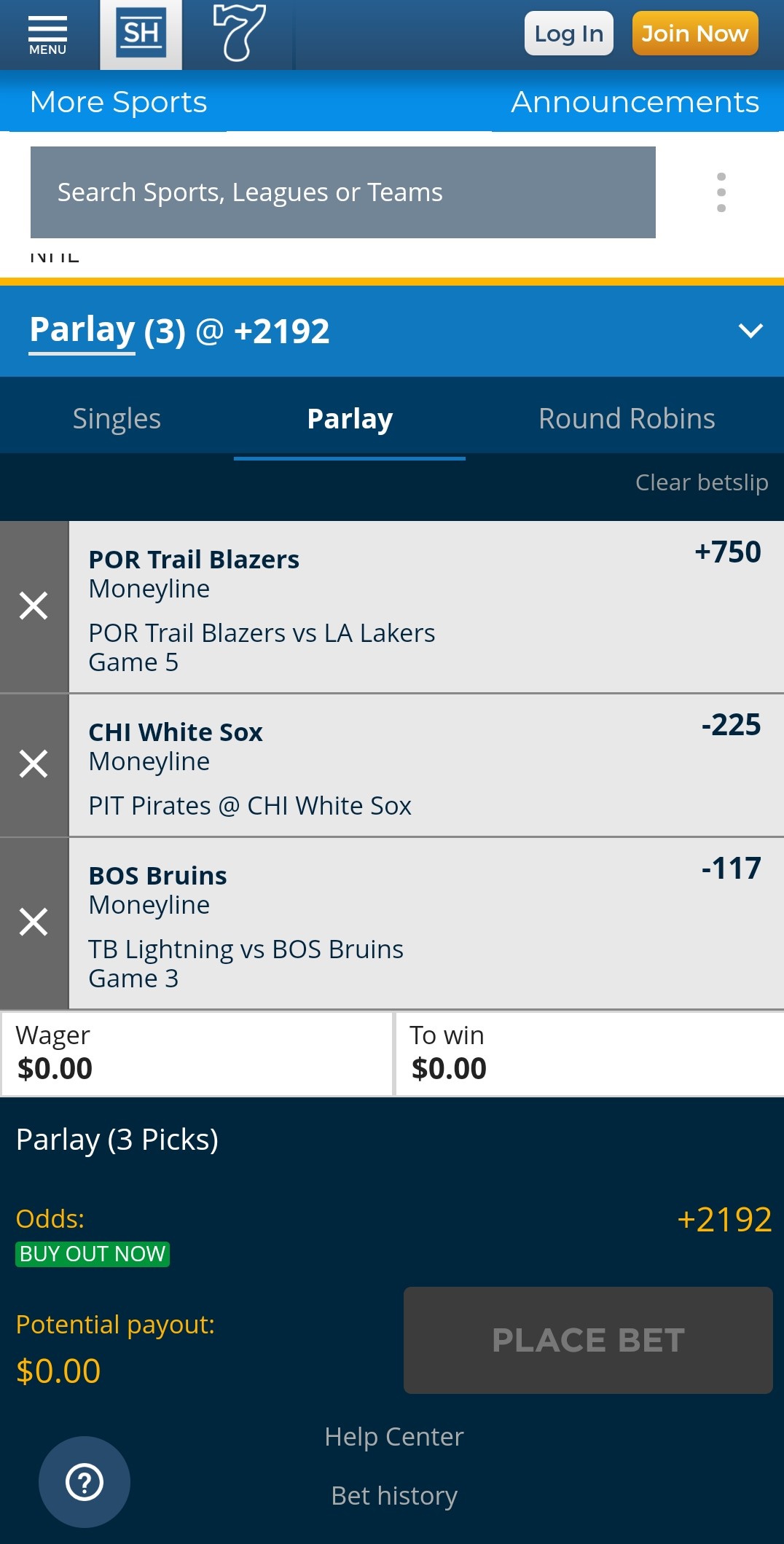 To complete your wager, you will need to select the way you want to bet (singles, system, multiples) and enter the amount you wish to stake. You can enter this amount and click on place bet to confirm your wager.
Bets made on any competition on SugarHouse will all be placed into your account's bet history. Here you will be able to see every single wager you have made and whether they are settled or ongoing. Bets will eventually be separated by time frame, making it easier for you to locate specific wagers.