The Prominence of Nevada Sports Betting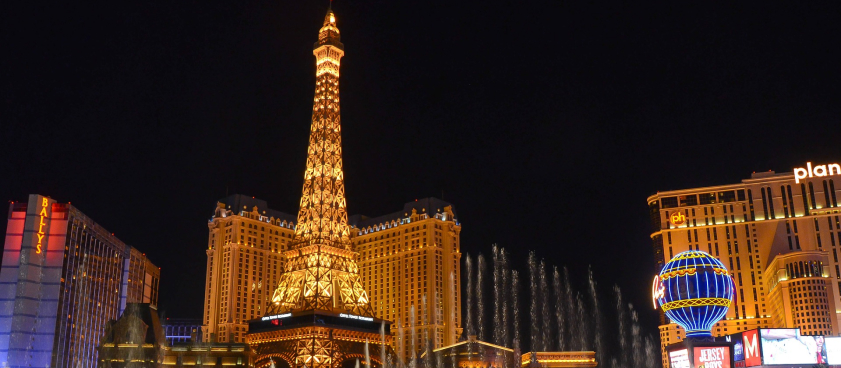 Nevada, and more often than not Las Vegas, has long been known as the undisputed gambling center of the country. The state was the only one where legal sports betting did not depend on the Supreme Court's removal of PASPA in 2018. 
Nevada has had legal sports betting in the state since 1949, losing its monopoly on the industry when Delaware became the first state to legalize single-game sports betting. However, the state still holds the utmost importance due to the history and prominence of Sin City and Nevada. 
For years, the best oddsmakers in the country have come from or worked in Nevada, and they still do. Las Vegas odds are a betting term that you may have heard before, and this is because the famed city remains the first place sportsbooks across the country look for the latest odds for competitions. 
Today, Las Vegas and Nevada are still at the top of the food chain when it comes to American sports betting revenue, despite constant pressure from (and at times conceding to) New Jersey.
The state still maintains some of the most relaxed rules for sports betting in some areas, including mobile online sportsbooks and betting apps. 
Nevada has well over 100 different sportsbooks located at casinos, racetracks and betting shops with plenty of different ways to bet including everything from parlays, moneylines and round robins to the more complex bets like trixies and yankees. 
Nevada Online Sportsbooks and Betting Apps
Though there are physical sportsbooks almost everywhere you go in Nevada, even outside of Las Vegas and Reno, the number of online sportsbooks and apps is quite a bit fewer. Luckily however, the biggest and most well-known casinos in the state have all launched mobile betting and can be used to wager anywhere in the state. 
| | | |
| --- | --- | --- |
| Mobile App | Operator | Physical City |
| | MGMResort | Las Vegas |
| | William Hill Sportsbook | Multiple Locations |
| | Boyd Gaming | Multiple Locations |
| | CG Technology | Las Vegas |
| | South Point | Las Vegas |
| | Station Casinos | Las Vegas |
| | Westgate | Las Vegas |
| | Wynn Resorts | Las Vegas |
| | Atlantis Sports | Reno |
| | Caesars Entertainment | Las Vegas |
| | Peppermill | Reno |
| | Golden Nugget | Las Vegas, Laughlin |
| | Treasure Island | Las Vegas |
One thing that sets Nevada apart from other legal sports betting states is that the casinos who have launched mobile betting have done so under their own brand, rather than partnering with a major betting or gaming company.
In fact, the number of high-profile sportsbooks who have moved to the state is small when compared to other legal betting states. 
As such, the mobile betting apps for sportsbooks in Nevada carry two distinct characteristics: 
the mobile betting applications tend to be more local in design, betting features, etc. 

they appear more driven to in-person betting at the casinos rather than doing so from elsewhere in the state. 
This is evidenced by many of them lacking a live betting or promotions section. However, since the majority of physical operators are located in either Las Vegas or Reno, the mobile betting option is a must have for players in other parts of the state looking to bet. 
How to Bet on Sports in Nevada
Betting on sports in Nevada is definitely more geared towards doing so in person, especially if you are living or visiting Las Vegas or Reno. The atmosphere alone of those cities is enough to warrant a trip to the casinos.
However, for players living outside of those areas mobile betting apps are a must. Thankfully for everyone, both types of betting are available in Nevada. 
Due to laws surrounding sports betting in Nevada however, everyone will eventually have to visit the casino or location for where they want to make bets, at least to sign up.
The process is not yet fully mobile, nor is it understood whether it ever will be. Therefore, in order to register at a mobile sports betting app players must follow these steps.
Download the mobile betting app of one of Nevada's sportsbooks

Complete the online portion of the signup process

After registering, take a screenshot of the account number given to you

Take the account number to the mobile app's physical location to verify your ID

Fill out the remaining paperwork and make a deposit into your new account!
Once these steps have been completed, mobile wagering will be activated and betting can be done on the app from anywhere in Nevada. Mobile sports betting in Nevada will take place just like any other state.
Once you have found a competition to bet on, you can select the appropriate odds and place your stake (amount you wish to bet). If the bet wins, you make a profit; if it loses, your stake will be lost. 
Types of Competitions for Betting
Nevada is certainly a state made for betting on just about anything. Both domestic and international competitions can be wagered on, as well as collegiate competitions in multiple sports.
Horse racing is a major event on the West Coast and is available on some of the betting apps as well as at the numerous tracks around the state.
eSports is one of the fastest growing requests for betting and has also been made legal in Nevada for certain games and competitions. Here is a compiled list of some of the common events and sports that should be available for betting in Nevada on most mobile applications. 
Football

Baseball

Basketball 

Hockey

Collegiate basketball and football

Soccer

Boxing

Rugby

Tennis

MMA

Cricket

Table Tennis

Olympics Betting

Horse Racing

eSports 
Nevada Sports Betting FAQ
How does the Las Vegas betting scene compare to the rest of Nevada?
It's really no secret that when it comes to USA sports betting and gambling, Las Vegas has always been on another level completely.
While the federal legalization of sports betting has put other areas such as Atlantic City on the same kind of pedestal, the city still remains completely synonymous with providing an experience like no other. 
The same is true when it comes to Las Vegas and Nevada, as a stark difference exists. With the exception of Reno, almost the entirety of casinos and mobile betting apps are based out of Las Vegas.
This massively benefits players who live in or around the city, as the players will need to visit the physical locations in order to get started betting. 
However, deposits and withdrawals will also need to be made at the physical location which can create difficulties for players outside of Reno and Vegas.
There are plenty of betting shops around the state, so while players in the big two cities will have access to more options, mobile betting as well as ways to register and make payments are available. 
Where can I find the mobile applications with the best betting odds and lines?
The odds that are set in Las Vegas are most often the ones that will be seen throughout the entire country. Each sportsbook wants to display the lowest odds for each competition, especially the popular ones.
For players looking for a sportsbook, it can be difficult to know which one truly has the best odds, so at Legalbet we have two ways that you can be sure.
The 'Odds Ranking' on Legalbet finds the average margin percentage for a sportsbook from a variety of leagues in the most popular sports.
The sportsbook margin is the percentage that a sportsbook takes as profit from each bet placed on its site. With our 'Odds Ranking', you can accurately predict which sportsbooks will have the best odds for each sport. 
Though the ranking by odds is an important tool for figuring out averages for whole sports, the 'Betting Center' is also a necessary tool for individual competitions. For each competition scheduled, the best betting odds for that game will also be shown.
If you are wanting to bet on a specific game, this cuts out the need for line shopping and gets you the best odds quicker! 
What are some of the best Las Vegas casinos?
Players around the gambling capital Las Vegas have a truly excellent selection of casinos and sportsbooks to play at.
Some of the biggest names in the country are located there providing one of the country's best environments not only for sports betting, but also for an all-around excellent experience. 
BetMGM at theMirage - MGM Entertainment, theMirage. Two of the most well-known names in the industry also provide one of the best sports betting experiences in the state. Not only is the BetMGM mobile app fantastic, the in-person betting is also a memorable and rewarding experience. Besides the mobile betting app, the VIP promotions and rewards programs are standouts when betting at theMirage. 
*BetMGM also powers the sportsbook at the Aria in Las Vegas
Westgate - Long known as the "Largest Sportsbook in the World", Westgate seemingly lives up to the title. The "Superbook" and its mobile application have extensive betting and racing lines available. The resort in Las Vegas also features a huge screening area, full bar and a worthwhile rewards system. 

Caesars Palace - One of the most welcoming and luxurious casinos keeps an old-style Las Vegas sportsbook inside. The screening area is huge with private viewing booths, ticket kiosks and a large sportsbook screen for both sports betting and horse racing. The casino is located right on the Strip and also has a great mobile sportsbook app and rewards program. 
*Caesars also powers 'The Book at the Linq' in Las Vegas
Wynn Las Vegas - another one of the classic Las Vegas sportsbooks that is definitely worth a visit. The recently renovated sportsbook comes with a massive seating area with personal televisions, restaurants and tons of betting lines for sports and horse races. Wynn also operates its own mobile betting app 'Wynn Sports', which successfully competes with the bigger names in the business. 
Nevada Revenue Tracker
| | | | |
| --- | --- | --- | --- |
| Month 2020 | Total Handle | Revenue | Taxes/ State Revenue |
| August | $474,948,414 | $16,985,000 | $1,146,488 |
| July  | $165,552,030 | $6,295,000 | $424,913 |
| June | $78,152,387 | -$483,000 | N/A |
| May | $56,263,737 | $2,669,000 | $180,158 |
Find sportsbooks in other states as well!
You can find updated profiles of all US states with legal sports betting along with rule updates, online sportsbooks and more here. This page will give you an updated outlook on the United States sports betting industry. Clicking on any legal state will bring you to that state's home page.