Registering at Caesars
Another one of the biggest names in America, Caesars Entertainment Corporation owns and operates over 50 properties. It was named as the fourth largest gaming company in the world in 2013. The company was founded on October 29, 1937 in Reno, Nevada of all places. 
Caesars launched online sports betting in New Jersey in September 2019. The company also has its physical sportsbooks at its three locations in Atlantic City: Harrahs, Ballys and Caesars Atlantic City Hotel & Casino.
The sportsbook is powered by Scientific Games and was the sixth online sports betting site to launch in New Jersey. In this guide we will take you through the necessary steps to betting online with Caesars Sportsbook.
1) Step One: Sportsbook Registration
Before you can begin betting on Caesars, you will need to register an account with the sportsbook. To do this, you will need to go to Caesars online sports betting site. Once there, you will see a 'Join Now' button in the top right hand corner of the screen. Clicking on this will begin the registration process.
Caesars Registration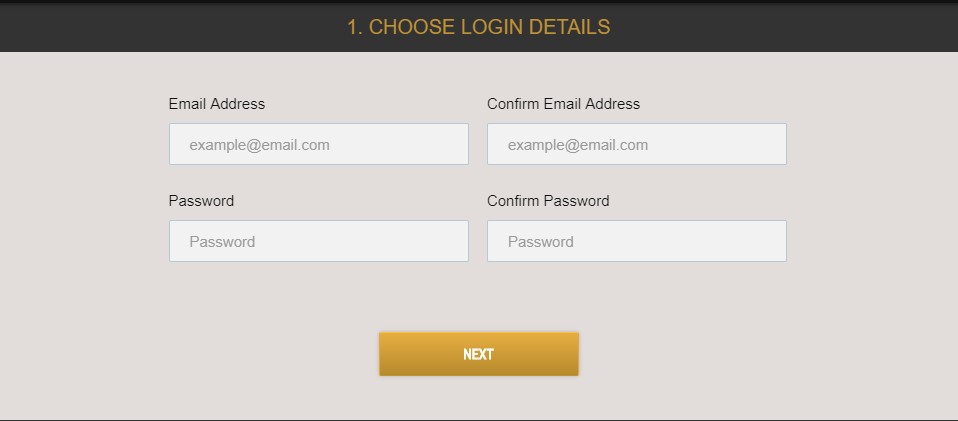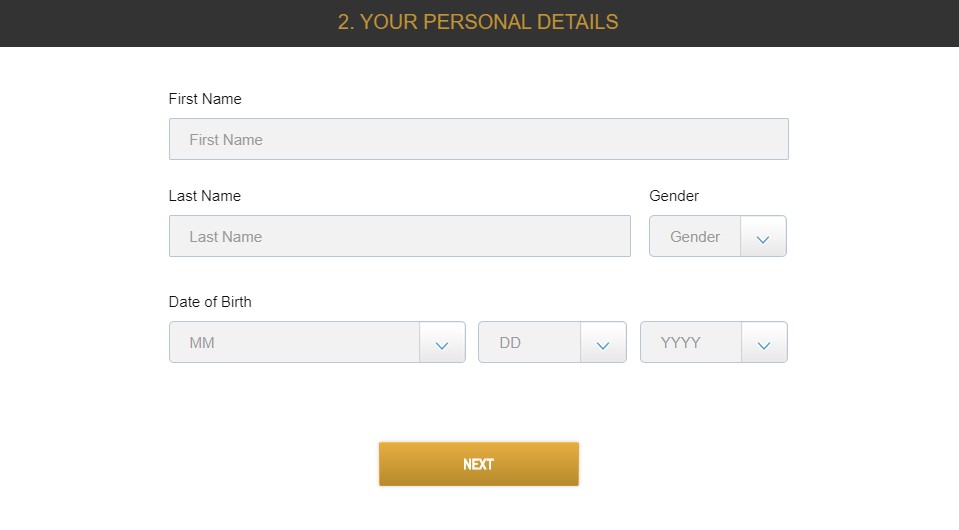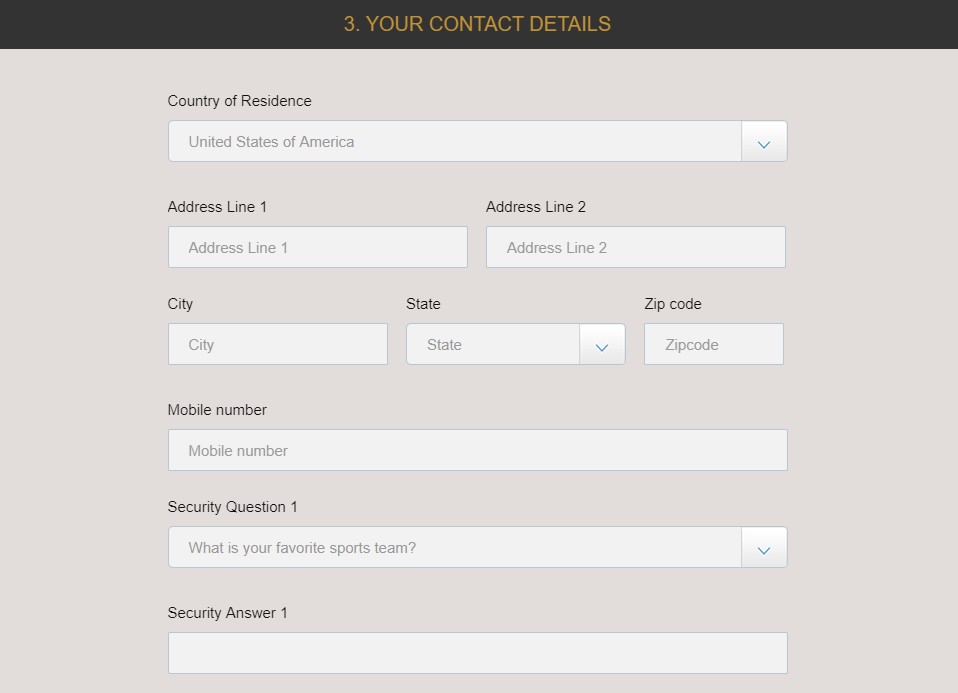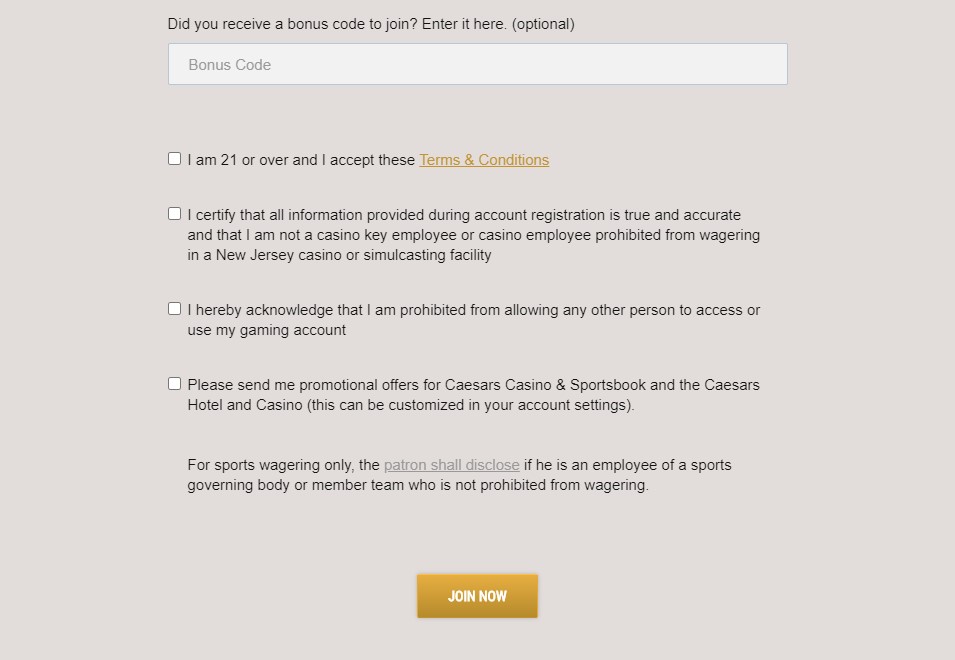 The account that you create will not only give you access to the online sportsbook, but also the casino and poker sections on the site. While playing on Caesars, you can easily switch between the sections and play under one account.
The final part of the registration will be the terms and conditions that you will need to agree to. These will outline the key points of registration. There will be points related to federal and state laws related to gambling in New Jersey, as well as Caesars' own terms and conditions for betting on the site.
2) Step Two: Complete Registration - Caesars and New Jersey Terms and Conditions
There are three sections included in the registration on Caesars. The entire process is outlined in one long form, so you can go through everything right from the beginning. The information that is required is for the most part straightforward and in line with other sportsbooks in the state. 
The first section begins registration with your login information. You will need to enter and confirm your email address and password. This email address will also serve as a contact method for Caesars, to notify you that your account has been approved.
In the next section, you will need to outline your personal information. This part includes your full name, gender and date of birth. Your date of birth is an important and necessary component of your registration. Even though you will need to be in the legal sports betting state to participate in its sports betting, you do not have to permanently live there to create an account. 
Through the use of geographic location services, sportsbooks are able to verify your location when you attempt to log in to your account and periodically while making bets. This means that you can create an account with an out of state address and access your account whenever you are in New Jersey. 
After entering your address, you will be prompted to select a couple of security questions and answers to better secure your account. There is an optional section below where you can enter any bonus codes that you may have.
The next box will need you to certify that the information that you have provided in registration is accurate and that you are not a key employee who is prohibited from betting in that state. The box after this will ask you to confirm that you will be the only one who accesses your account. 
Key employees are persons employed either by casinos, sportsbooks or sports organizations in the state that have been prohibited from sports betting. For members of sports organizations such as players, coaches, referees, owners, etc., if you are an exception to this rule, you can fill out the form on the same page. 
The last box gives you the opportunity to sign up for Caesars newsletters, and is completely optional. Caesars will send news and promotions to your email. After finishing up with the terms and conditions, you can click the 'Join Now' button at the bottom of the page to complete registration. Caesars will then review your information and approve your account.
3) Step Three: Deposit into your account
Now that registration is complete, you will be able to deposit into your account and begin playing. Depending on the bonus code that you entered, you may already have some funds available. There are plenty of popular payment methods that are available. 
You can make a deposit on Caesars by going to the cashier section and clicking on deposit. This can be done after you are logged in. There is a good number of both online and in person deposit methods on the site. The minimum deposit amount is ten dollars.
The payment options for making a deposit on Caesars are:
ACH (Electronic Check)

MasterCard/Discover/Visa/American Express*

Online Bank Transfer

PayPal

Caesars Prepaid Card

Cash at the Caesars Atlantic City casino cage 

PayNearMe
The credit and debit cards that are accepted are actually more than most sportsbooks, since many do not accept Discover and American Express. The other options are quite normal and generally accepted by many sportsbooks.
You can also make deposits offline and in person with a couple of different options. The first is by going to Caesars Casino & Hotel in Atlantic City. From there you can make deposits at the cash cage. The deposits made here must be in cash and can be made during the normal business hours. 
4) Step Four: Making Bets
The sportsbook at Caesars is unlike many other sports betting sites attached to major casinos. Caesars Sportsbook is able to stand out on its own, without having to rely or promote the casino. While you are making bets, you can still access the casino and poker sections of the site.
Caesars does not have the highest number of sports on the site, though it doesn feature some interesting options for betting. There is also a section for virtual sports on the site. Here you can bet on table and casino games, virtual sports and slots anytime. 
Caesars Site Overview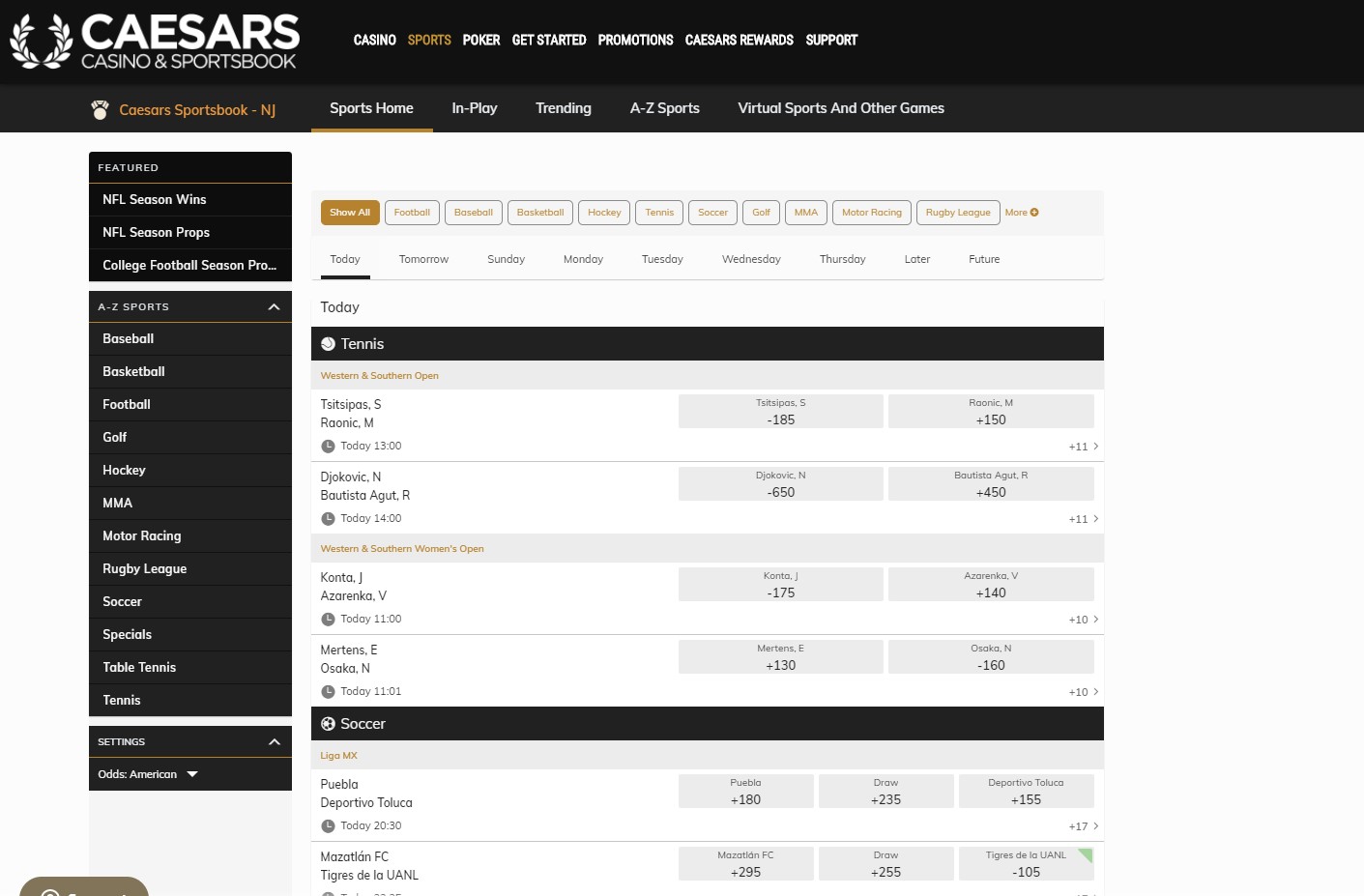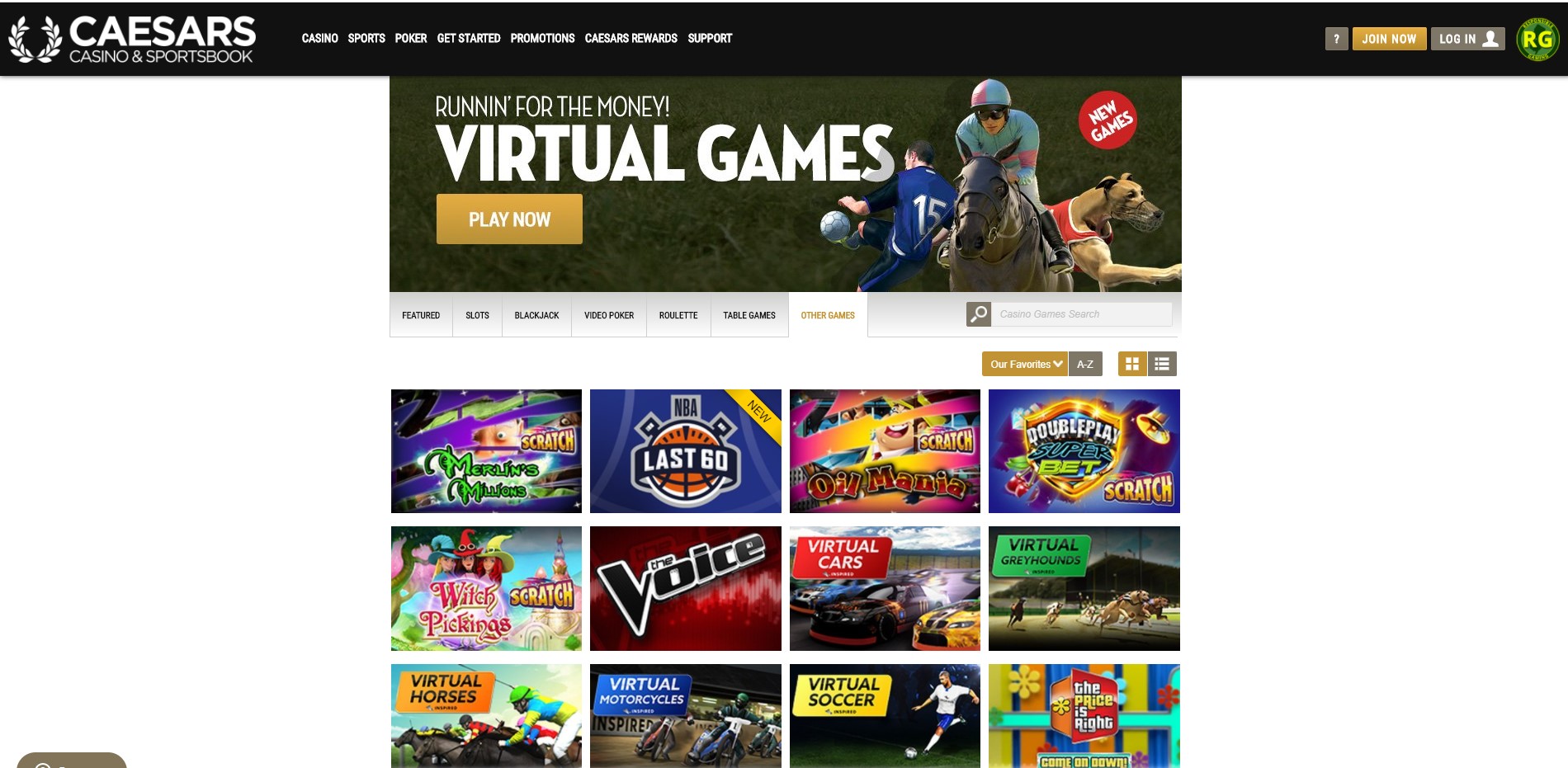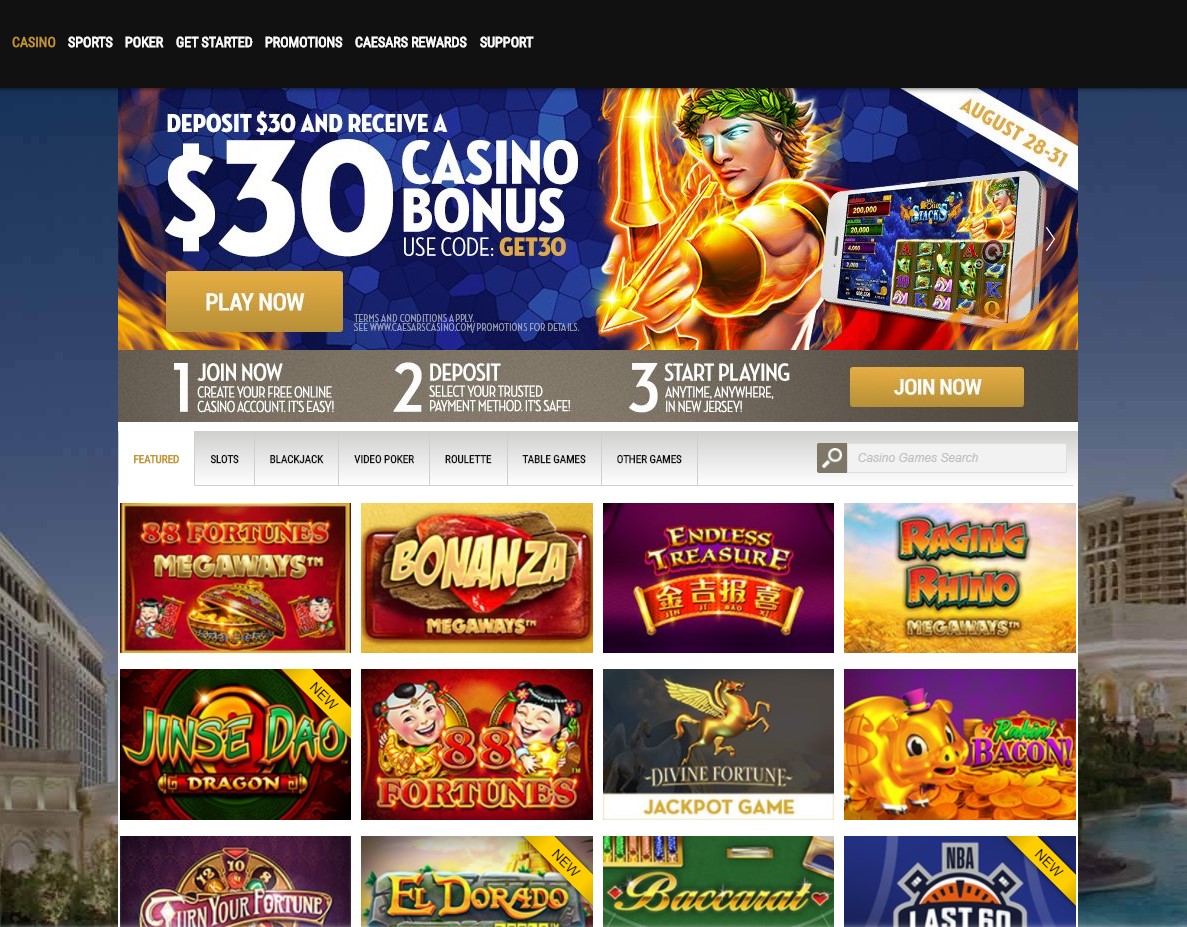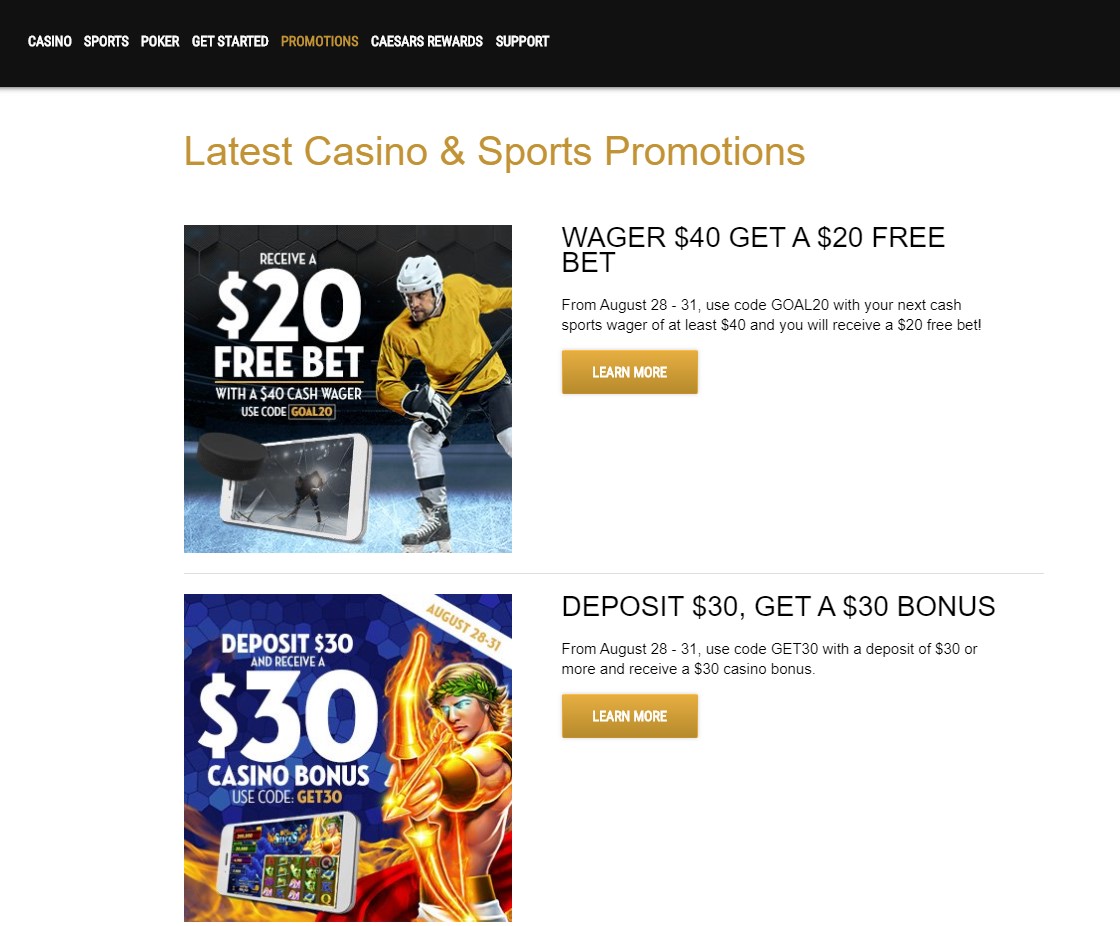 The live section can be accessed by clicking on the 'In-Game' tab at the top of the screen. You can switch between the live games using the list on the left side of the screen. You will be able to make the same bets as on upcoming games like moneylines, totals, props and handicaps. Unfortunately, there is not much to the live section on Caesars and it sits near the bottom of New Jersey sportsbooks. There are not even scores listed for the games.
The promotions on Caesars are great if you are playing in the casino. For sports betting, the options are usually pretty slim, if any. However, all players can take part in Caesars Rewards Program. Once you sign up, you will receive points based on your level of activity on the site. 
The points you earn will put you into one of four tiered categories gold, platinum, diamond or seven stars. The rewards you get depend on what tier you are in. Top tier rewards include things like upgrades to the best available room at Caesars' hotels, annual retreats to Caesars' resorts and complimentary cruises. 
5) Step Five: Making Withdrawals
At any time while you are playing at Caesars you will be able to withdraw part or all of your funds. This can also be done in the cashiers section by clicking on withdrawals. You can also take a look at the transaction history of your account here.
Caesars offers more withdrawal methods than the average sportsbook. When making a withdrawal, you will need to verify your payment methods. There are no charges from Caesars for any of the withdrawal methods on the site. 
Caesars has these withdrawal methods on the site:
eCheck ACH

Caesars Prepaid Card

NETELLER

PayPal

Cash at Cage
The only in person method here is cash at the casino cage where you can withdraw the same way you would make a deposit. You can sign up for the Caesars PrePaid Card by clicking on the payment method and filling out the form to register. When making a withdrawal at Caesars, you may need to verify for your identity with additional documentation. This can be done in person at the Atlantic City location or by uploading the documents into the provided space.
Caesars has mobile apps that you can download for both IOS and Android devices. To download the IOS version of the app, you can go to the Apple store and search for Caesars Casino and Sportsbook.

For Android devices, you can go to the mobile devices section of the site and click on the Android logo. After allowing downloads from this source in your phone you can find the Caesars file and click on install.