Registering at FOX Bet
FOX Bet is an online sportsbook that is the result of a partnership between the major media company and online gambling operator The Stars Group. The 25-year deal was signed between the two in May 2019. It gives FOX Bet a five percent stake in the The Stars Group's US sports betting endeavors, with the potential to rise to 50%. 
This was the first time that a major broadcast company has used its brand name for a sports betting company. FOX Bet's online sportsbook launched in New Jersey in late August 2019, partnering with Resorts Casino for licensing.
1) Step One: Sportsbook Registration
Before being able to place wagers on FOX Bet, you will need to create an account on the site. This can be done by going to the New Jersey website of FOX Bet and on the blue 'Join' button in the top right hand corner. This will bring up the first section of the registration process. 
FOX Bet Registration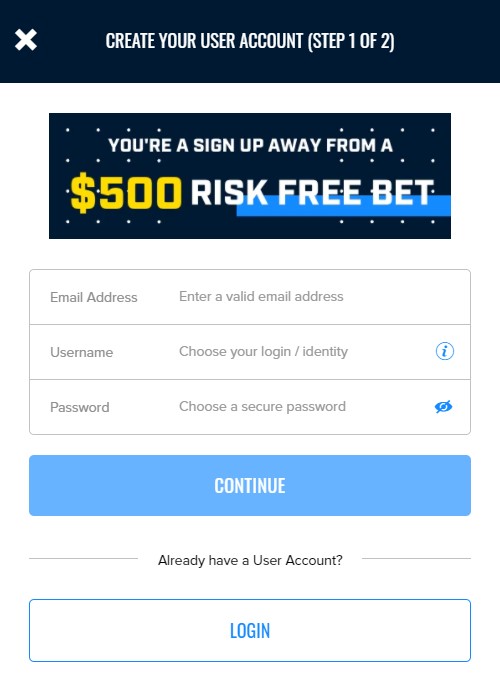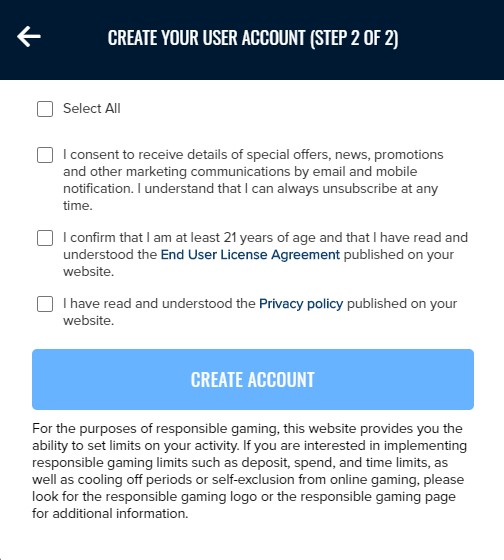 FOX Bet's registration has two sections that you will need to complete in order to create an account. The terms and conditions will be located in the second section. The things you will need to enter are mostly straightforward and coincide with other New Jersey sportsbooks. We will go into more detail on some of the main points included. 
All of the information required will need to be entered both correctly and accurately in order to create your account. Once the registration is completed, FOX Bet will need to verify all of the information that you have entered.
After this is done, you will receive a notification alerting you that your account has been approved. The terms and conditions will be outlined in the second part of registration. These will help to make sure that everything is in accordance with federal and New Jersey state law.
You will need to either agree to or confirm some of the key points in the registration, as well as to FOX Bet's own terms and conditions for betting.
2) Step Two: Complete Registration: FOX Bet and New Jersey Terms and Conditions
The good news for players signing up on FOX Bet is that the online sportsbooks has one of the shortest and quickest introduction registrations in New Jersey. There are only two sections, all of which can be filled out within a couple of minutes. 
The first section of registration only has three things that need to be filled out. This is where you will set up your account information. You will need to enter in a username and password as well as your email address. The terms and conditions will make up the entire second part of the registration process, there are three seperate boxes that are listed.
The first one is completely optional, and simply asks if you would like to receive notifications to your email address about special promotions and news. This is ultimately a good way to always stay on top of what is happening at FOX Bet.
This entails some of the main restrictions stated by law such as the above mentioned players under 21 and key employees in the state. There are also a lot of general rules and information related to betting on FOX Bet. It is best to read through this so you can gain a good understanding of the sportsbook and avoid possible disputes in the future. 
Key employees are persons employed either by casinos, sportsbooks or sports organizations in the state that have been prohibited from sports betting. For members of sports organizations such as players, coaches, referees, owners, etc., there is a possibility that you are an exception to this rule. If this is you, then you can fill out a short form stating who you are and what organization you are a part of. This will allow you to register with the New Jersey DGE and continue playing.
The final box at the end of registration will need you to confirm to reading and agreeing to the FOX Bet privacy policy. This gives an overview on the contract agreement between you and FOX Bet, as well as general rules and information. It also provides you in detail what information the sportsbook will take and why and how they use it. 
One of the key points in the privacy policy is the use of geographic location services that are used by sportsbooks in New Jersey and other states. According to federal law on sports betting, all gambling and wagering done through the use of New Jersey sports betting sites must be done within the state.
In order to verify your location, sportsbooks like FOX Bet will employ the use of geographic location services, which will verify your device's location whenever you attempt to log in to your account and when placing wagers. You will need to enable permissions for FOX Bet to do this in your devices settings. 
3) Step Three: Deposit into your account
The last step before playing on FOX Bet for real money is to deposit funds into your account. This can be done by logging into your account, and clicking on the blue 'Deposit' button where the 'Join' button used to be. This will bring up a screen of all the different deposit methods available. You can select a method, choose the amount you wish to fund and click on deposit.
FOX Bet Deposits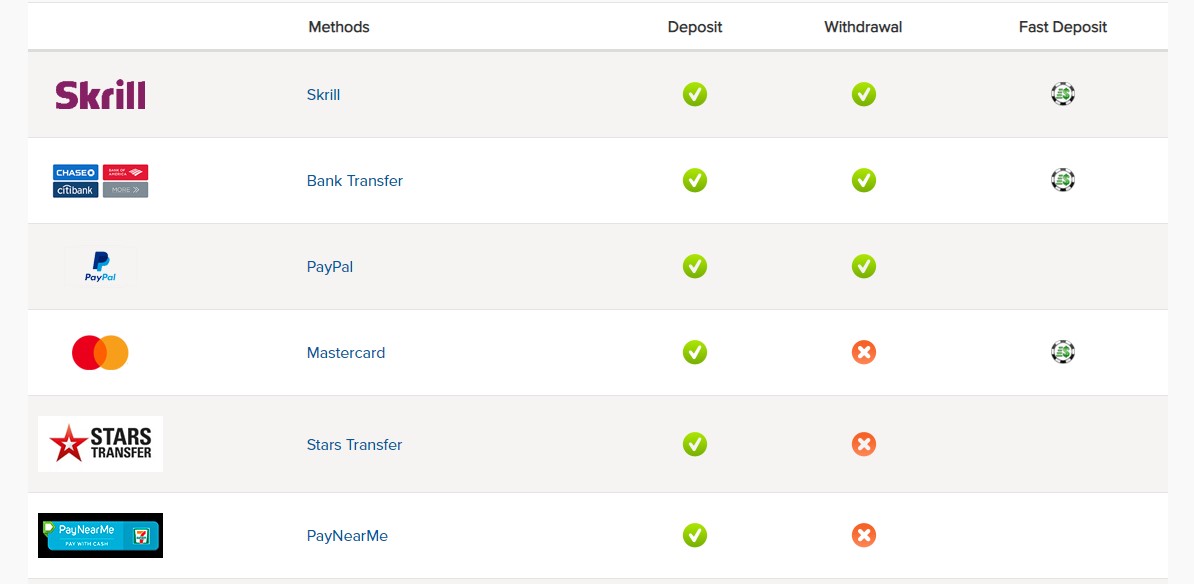 The options for depositing into your FOX Bet account will feature both common methods as well as some unique ones to FOX Bet sportsbook. The minimum deposit amount on the FOX Bet sportsbook will be ten dollars.
Skrill

Instant eChecks

PayPal

MasterCard

Stars Transfer

PayNearMe

VanillaDirect

Resorts Cage

Visa

PokerStars Play+ Card
As you can see there is no shortage of options. FOX Bet also has a unique feature called "Fast Deposits", which is available for MasterCard, Visa, Skrill and Instant eChecks. You can designate any one of these methods as your fast deposit method.
Once you have a fast deposit method, you will notice a 'Fast Deposit' button at the top of the screen. You can click on this and select an amount without having to leave the game. This is a really great feature and one that is not offered on many sportsbooks.
PayNearMe is an in-person deposit method and is more convenient due to the number of locations. To use this option, click on PayNearMe in the deposits section, enter an amount you wish to deposit and print off the payslip. You can then take this payslip to any participating 7-Eleven locations and hand it to the cashier. These also must be done in cash. 
4) Step Four: Making Bets
Now that you have created an account and made a deposit, you are ready to begin making bets. The FOX Bet sportsbook is designed exactly how you think it would be. FOX Sports commentators themed promotions, the dark blue and yellow color scheme and a heavy emphasis on popular American leagues like the MLB, NBA, NHL and of course the NFL. 
FOX Bet Site Overview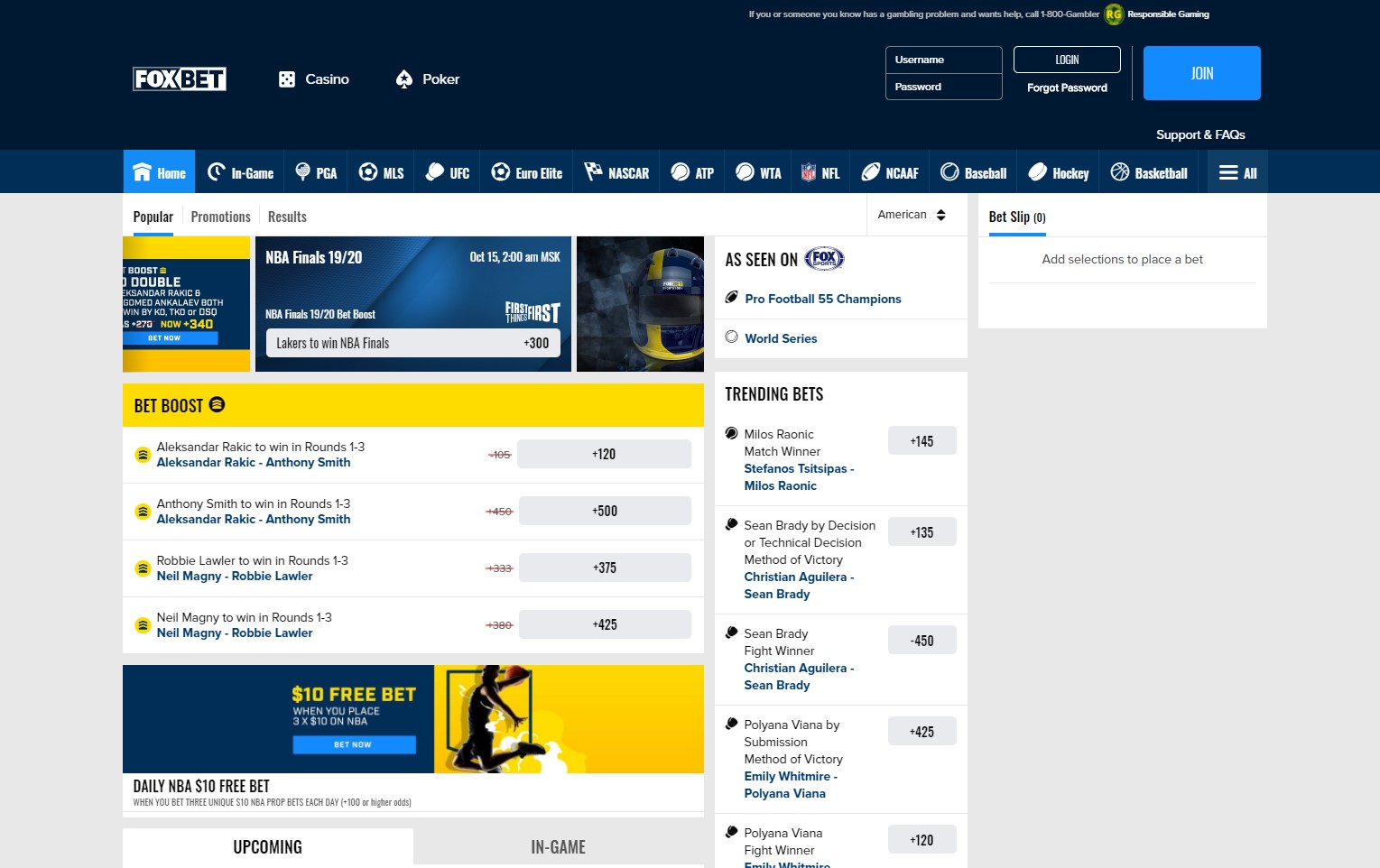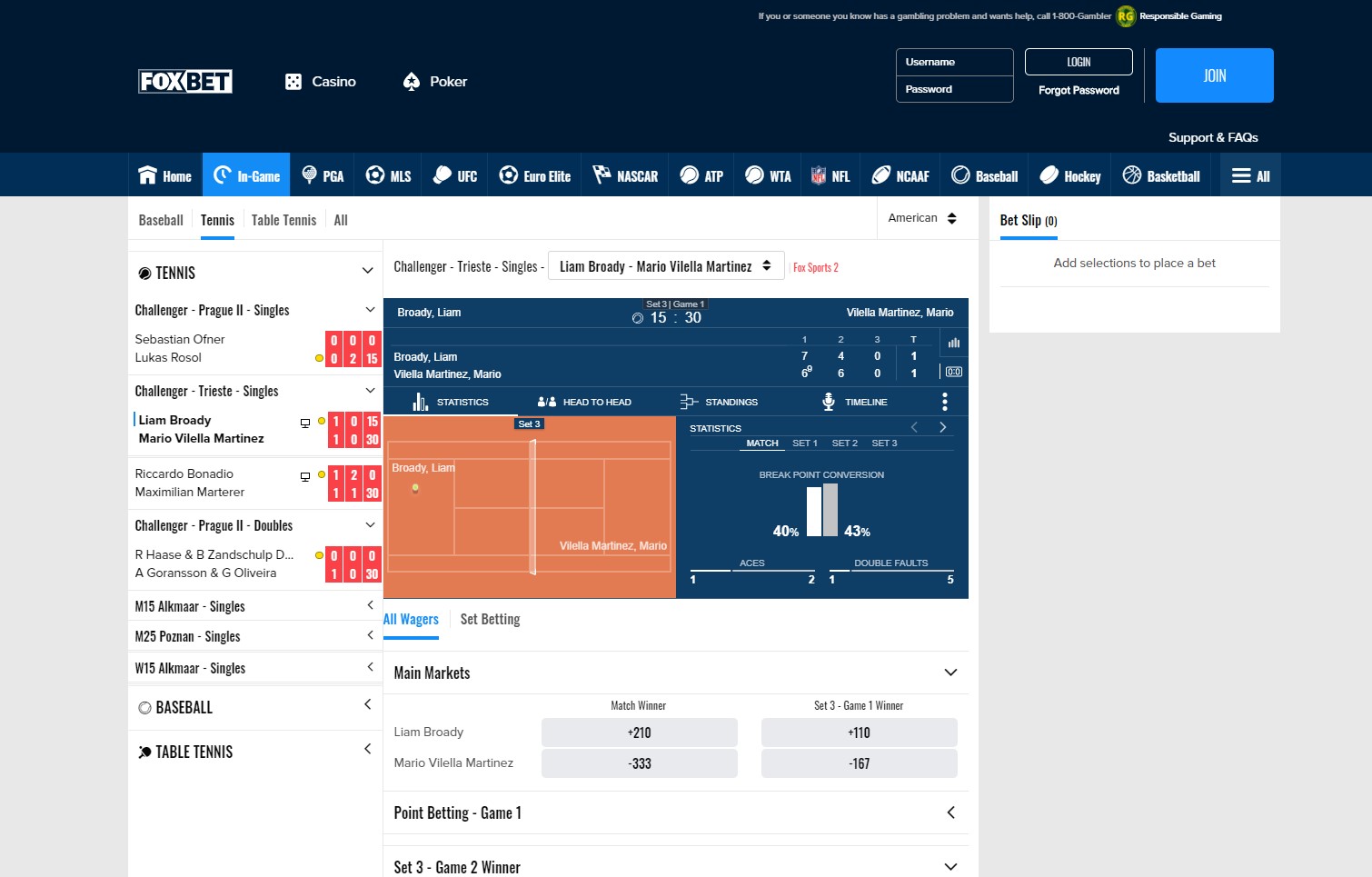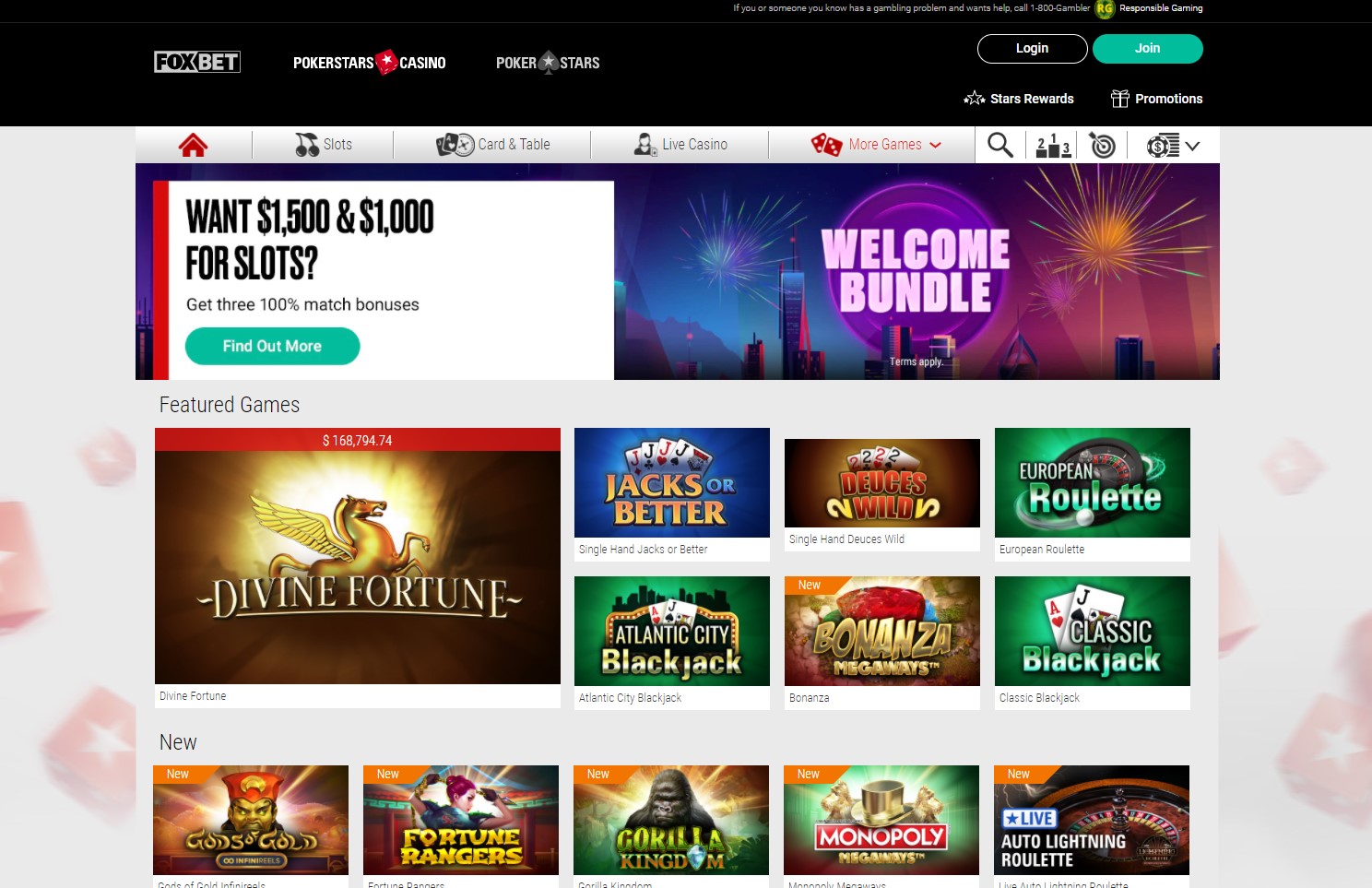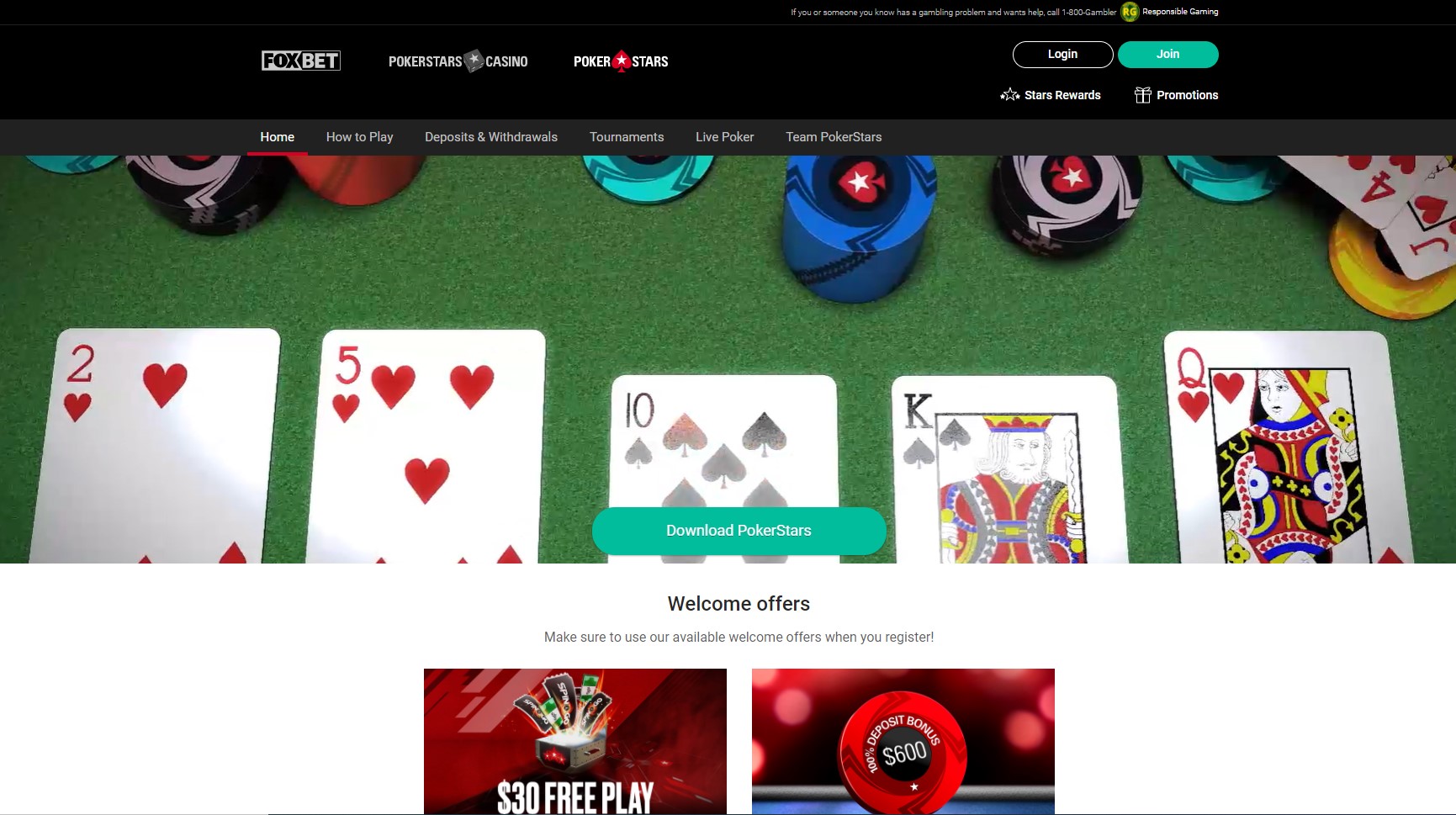 The sports selection is incredible with 15 sports currently offered. This includes everything from baseball to track and field to aussie rules football. The number of different leagues available for each sport is also great. For example, popular sports like baseball and hockey both have international leagues available for wagering.
The live section on FOX Bet can be accessed by going to the 'In-Game' tab in the row at the top of the screen. From there you can see all of the games currently being played in each sport, along with the odds accompanying each game.
Clicking on a game will bring up the match tracker screen for the game and list all of the different markets and odds available. Though it is not live streaming, the match tracker is quite good. It will display real time movements of events happening in the competition on the virtual field/court/rink.
As expected from FOX Bet, it also has a lot of different statistics conveniently available which help each player make the right bet.Promotions on FOX Bet are plentiful and constantly changing. It feels like everyday there is some new promotion or offer added. Most promotions are tied to a FOX Sports commentator and will all be unique.
5) Step Five: Making Withdrawals
Finally, when you are ready to return some of the money from your account you can withdraw your funds. This can also be done in the cashier section by clicking on withdrawals.
FOX Bet features a lot of deposit methods, and the options for withdrawals are also quite extensive. The policy on the sportsbook states that withdrawals will be automatically credited to the method you used for depositing, assuming that method is available for withdrawing.
The following options for withdrawals available on FOX Bet:
Skrill

Instant eChecks

PayPal

VanillaDirect

Resorts Cage

PokerStars Play+ Card
The amount of time it takes for the funds to get back to you depends on the method that you selected. Skrill and PayPal are the two quickest options, as the withdrawal and verification process will take at most only about an hour. Instant eChecks will also only take about an hour, with three to seven business days to appear on your statement. Withdrawing at Resorts will be processed within two hours.
In order to get access to true mobile betting, you can get the FOX Bet mobile apps. You can download the IOS version of the FOX Bet app in the Apple store.

For the Android version, you can download the app directly from the sports betting site. To do this, click on the 'Download Now' button, go into your phone settings and, find and click on the FOX Bet file, select allow from this source and then click install.